Product Stars of the HK Global Sources
Last week at the Global Sources fair in Hong Kong, our manual height lifting office and gaming desk, with the model UDG0012 was one of our top products.
This table weighs only 16 kg and is very easy to transport.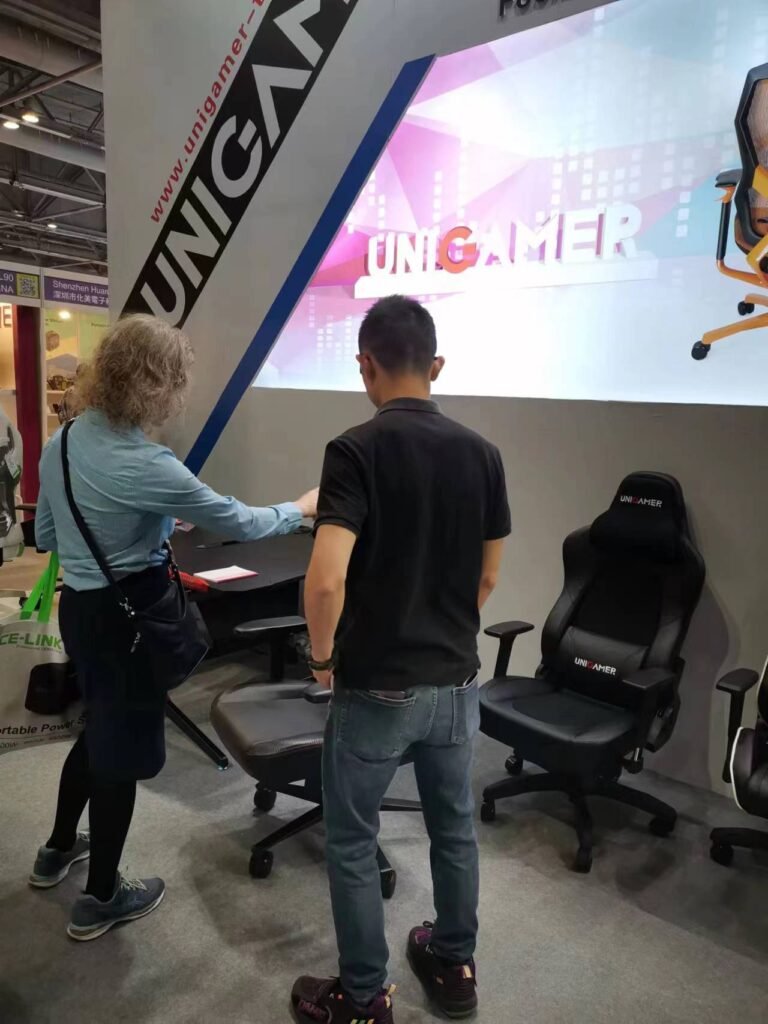 It also has a straightforward assembly and disassembly process, taking only 12 minutes on average. The design is fully customizable, allowing you to incorporate your own branding, colours, and text.
Additionally, the Backrobo smart chair was completely hit at this exhibition event.
Many business professionals in the consumer electronics industry have been introduced to the concept of an AI chair for the first time. As the first manufacturer in the world to launch this product under the Backrobo name, we intend to make this innovative product available to all B2B professionals around the world.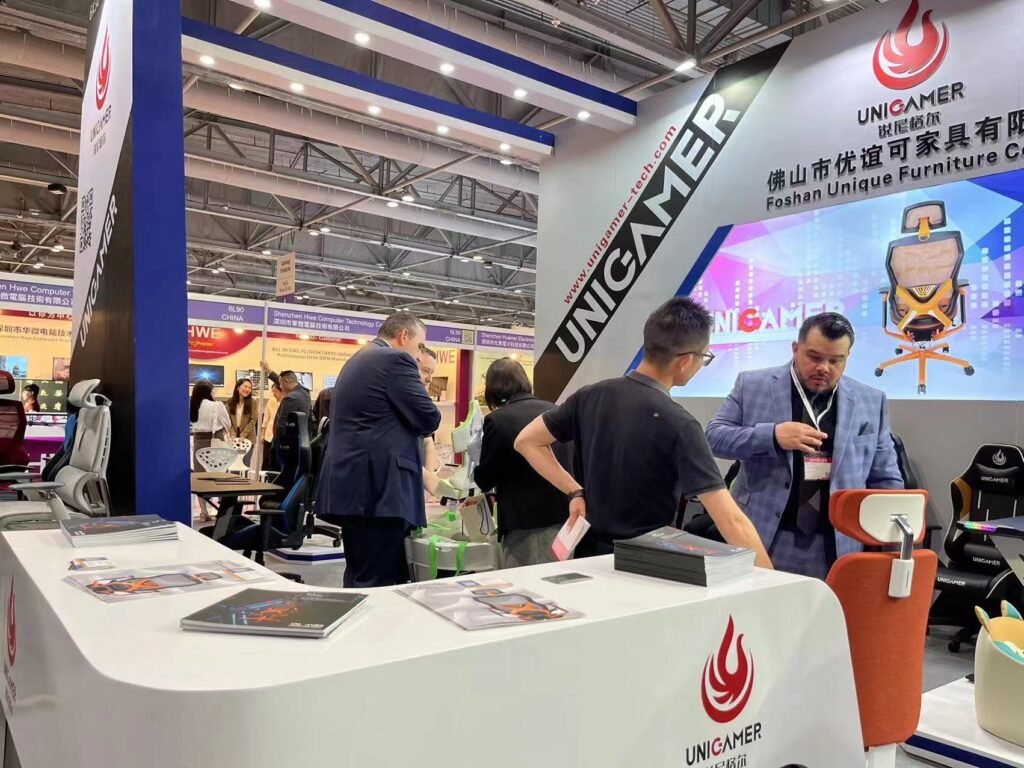 The gaming sofa for children was one of our top 3 products, with many people seeing the potential for business and partnership opportunities with companies that hold registrations and certifications for popular cartoon or TV/movie characters. Good business opportunities should always prevail.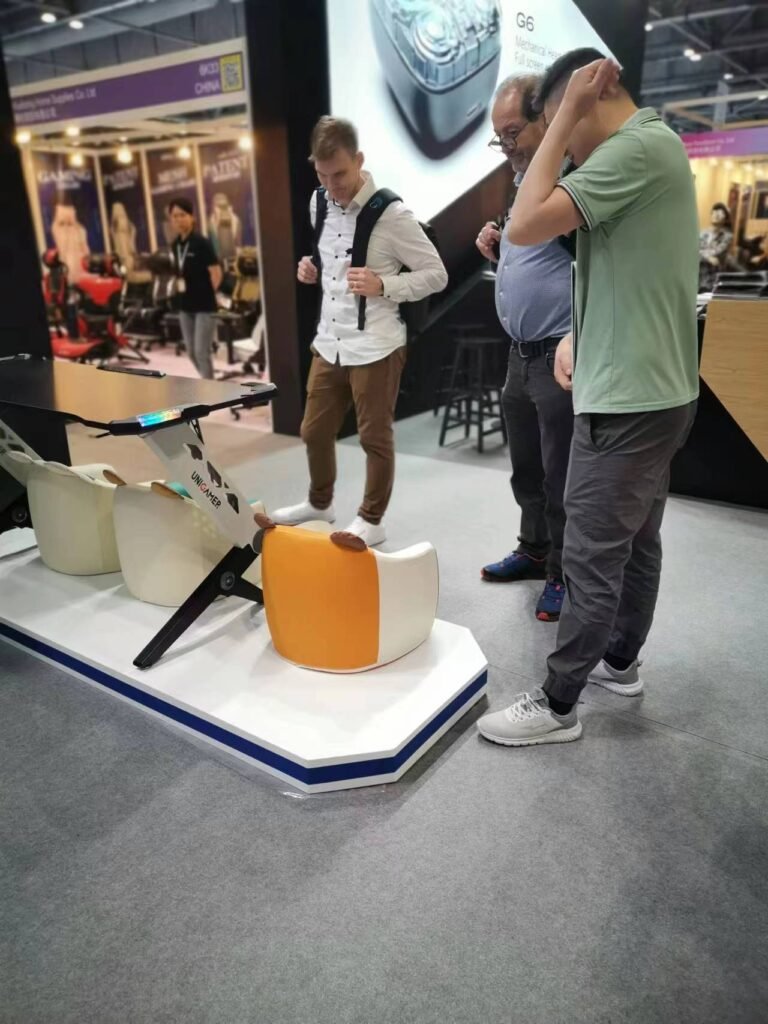 We're grateful for the showcase of the new products to the customers that we have met and we thank the event organizers and those thousands of B2B professionals who attended.
Now we will prepare for the new INTERZUM exhibition in May (9-12), Germany, Cologne.