World e-Sports Consortium Firms partnership with UNIGAMER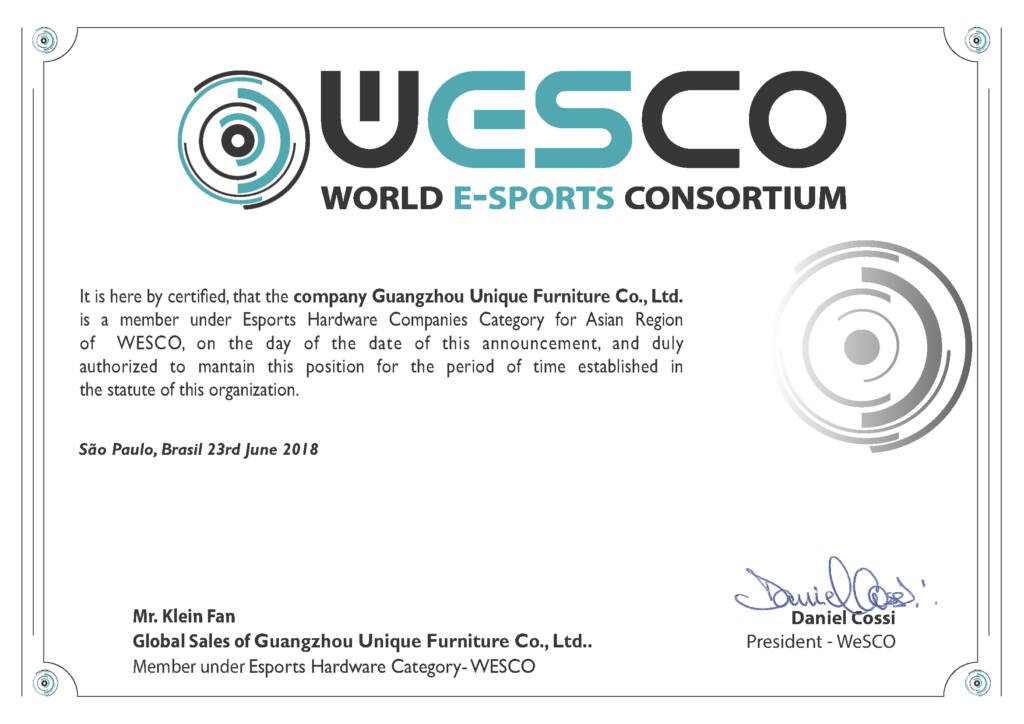 We are pleased to announce that today, 23 June 2018, UNIGAMER is officially a partner of WESCO.
What is WESCO?
It is an international non-profit organization (NPO) based in Brazil, which accepts non-profit members, most of which are a national sports federation (the designation may change from country to country) and also for-profit companies (private companies, organizations from many areas that directly or indirectly create the esports ecosystem and its supply chain). The founding countries are China, the Netherlands, Australia and Brazil.
The Mission and Vision of WESCO are:
To constantly improve e-sports and promote it globally in light of its unifying, educational, cultural and humanitarian values, particularly through youth and development programmes;

To develop existing national federations, publishers, creators, organizations, stakeholders and companies and event organizers related to e-sports, television broadcasters and streaming companies;

Contribute through study committees to strengthen links between national federations, publishers, developers, organizations, stakeholders and companies related to e-sports, the e-sports movement and governments, students, stakeholders and entrepreneurs;
Website: https://wescoesport.com/