UNI-0005R2 The new black edition Gaming Chair is definitely one of the more striking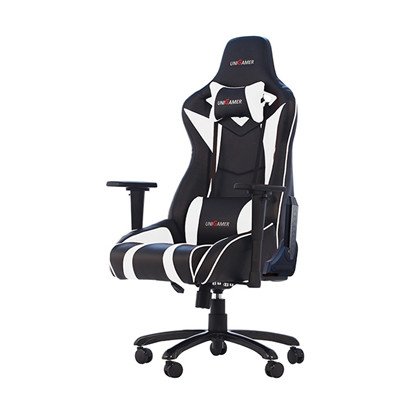 In fact, it's now become a common occurrence for people walking through the office to comment on it and to ask whether its occupant has won some sort of prize.
During the setup of the chair, finding a screw hole within the chair's back was something of a challenge, and lead to the whole process taking around an hour, but once the chair was together it feels sturdy and well-made and is comfortable to sit in for long periods.
It certainly looks nice when you first get it set up as well, but you're going to have to be prepared to clean it regularly if you want its white leather to stay white over time since this chair is a magnet for dirt.