We will not be at Gamescom 2022, but…
This year we will not attend at Gamescom 2022 exhibition, but we have an extra #discount for the gaming industry owners on gaming chairs with the model UAH0045.
This is a magical chair for Kings & Queens. The ones who love #gaming and want to customize their product to your liking, with your logo branding, sizes, styles, colours, textures, accessories, etc.
Our Sales team is able to provide full information on the matter.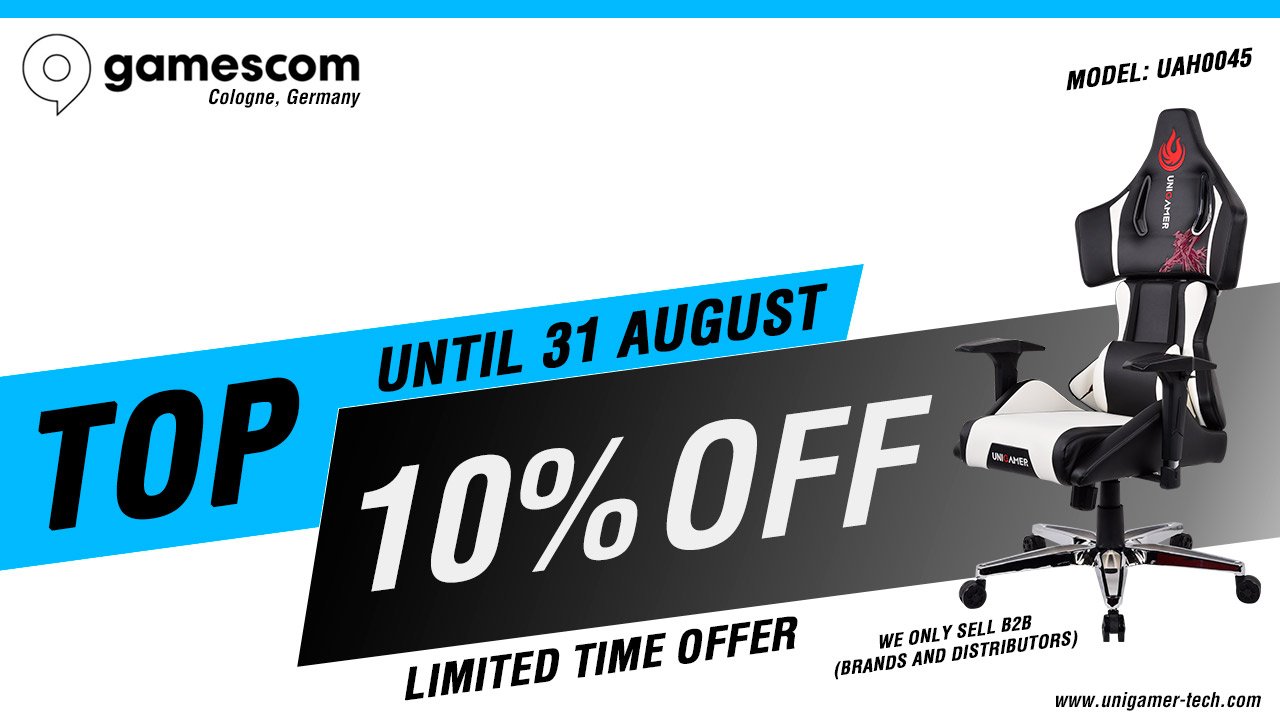 NOTES:
1. The additional 10% OFF is a limited offer until the end of August 2022.
2. We only sell to professional B2B companies, brand owners and distributors. We do not sell to the public (consumers).
To know more about this model: https://unigamer-tech.com/product/u-ah0045/