UAH0032 Special Promo 40% OFF
Foshan Unique Furniture is a company working 100% dedicated to manufacturing furniture products in exclusivity for professional business owners with their trademarks.
Our target is B2B customers only, and we keep our commitment, respect for all creations, the exclusivity of products, and confidentiality agreements whenever the partner wants.
This time, we are doing an amazing deal for those business owners who want to have in their portfolio the gaming chair model UAH0032, using your brand and logo.
But don't forget, you can always customize the chairs according to your requirements and preferences.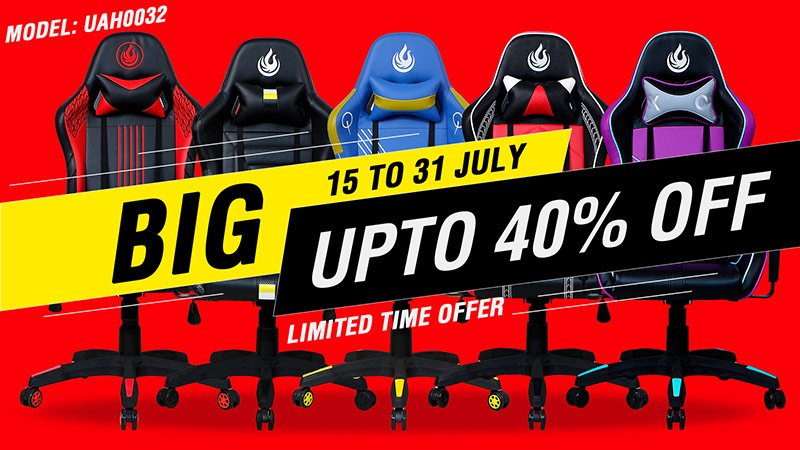 The 40% off discount is only valid until the end of this month, July 2022.
For more information, please contact our sales team or visit the contact section on our website, https://unigamer-tech.com/
Don't miss the chance 😉