ORGATEC 2022 has started in an incredible way.
Our departure started on the 23rd from our headquarters in Foshan City to Hong Kong City and onward to Europe, in Cologne, Germany.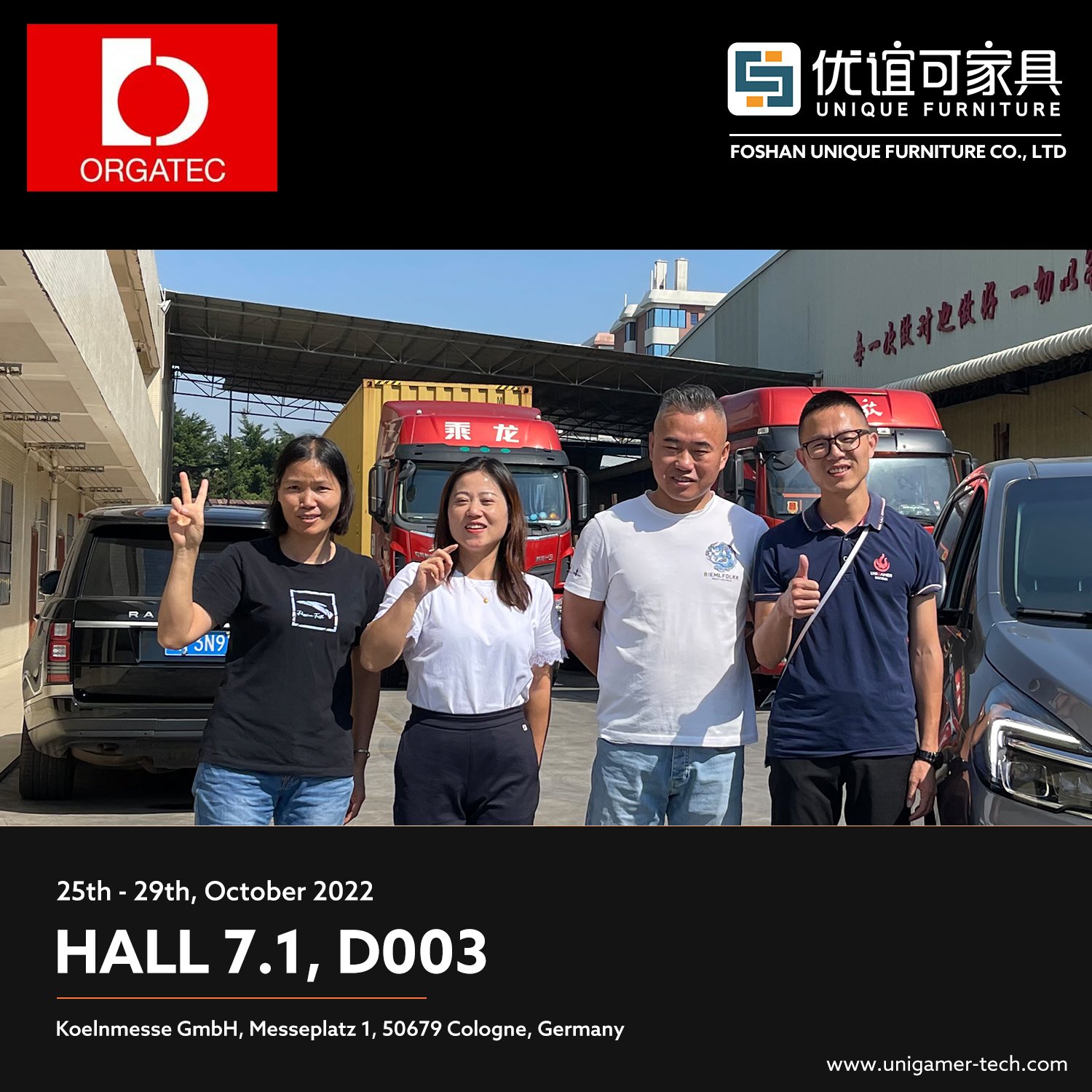 Our team is composed of 4 people (in the photo above), including the Founder of our company (Lu), the International Sales Director (Candy) and two Regional Sales Directors (Crystal and Klein).
Just a few hours after the opening of the fair, we can already count several dozen of visitors who have come on purpose to check out our products on-site.
Model X is experiencing high demand and customer acceptance as it is one of the newest items produced and one that makes our B2B business customers benefit most economically for their companies from a proven, certified quality item.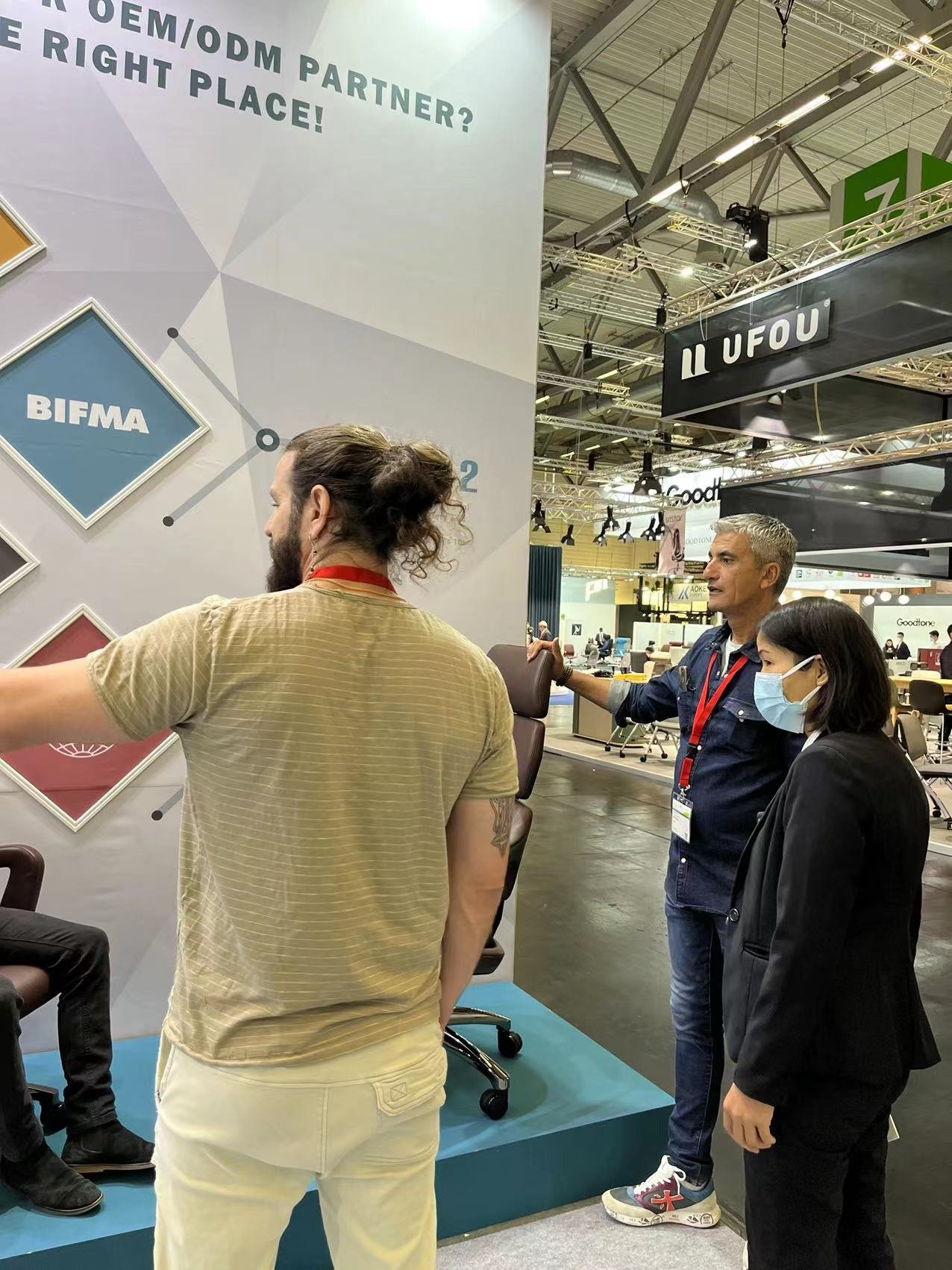 As manufacturers of furniture products, we always make room for freedom and creativity. Our partners can always configure and add any aspect or require other customizations that make the products unique and exclusive in their markets and countries.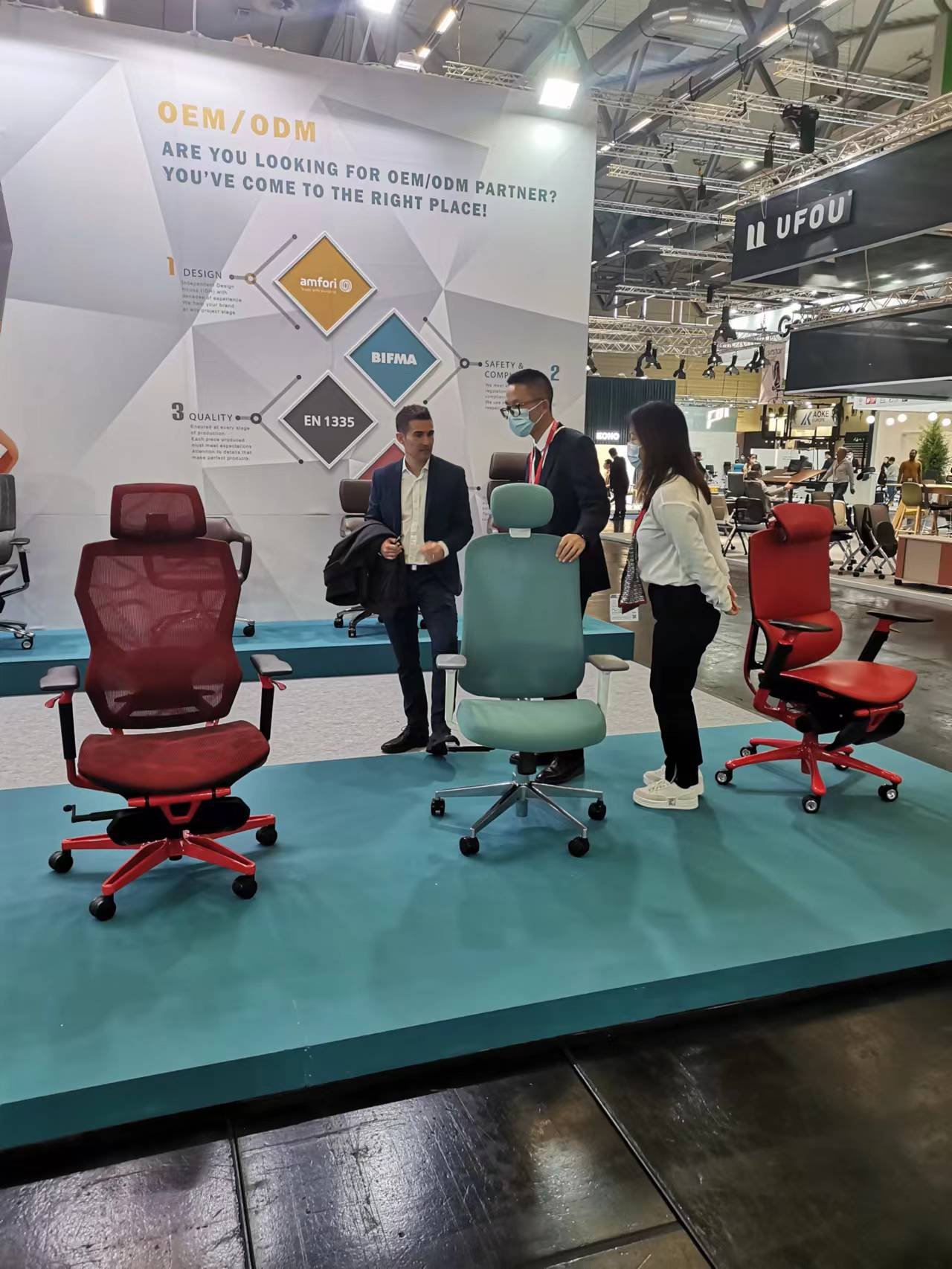 So we have as a motto for this event to create partnerships with companies who want to cooperate and succeed in business with quality, design and price.
We are the furniture factory partner that will respect your OEM ODM commitments.
Visit us at HALL 7.1 BOOTH D003