Last day at Gamescom 2023
As the curtains draw on another remarkable year at Gamescom, we at UNIGAMER – Foshan Unique Furniture, are elated to reflect on our journey throughout this prestigious international gaming exhibition. The event, which took place from August 23rd to 27th, has been an incredible platform for us to unveil our latest innovations in gaming and office furniture.
Throughout the exhibition, attendees were treated to an immersive experience at our Pavilion 2.2, Stand A-029. Our Q4 collection took the spotlight, capturing the attention of gaming enthusiasts and industry professionals alike. From the moment visitors entered our space, they were greeted by a showcase of ergonomic gaming chairs that redefined the concept of comfort.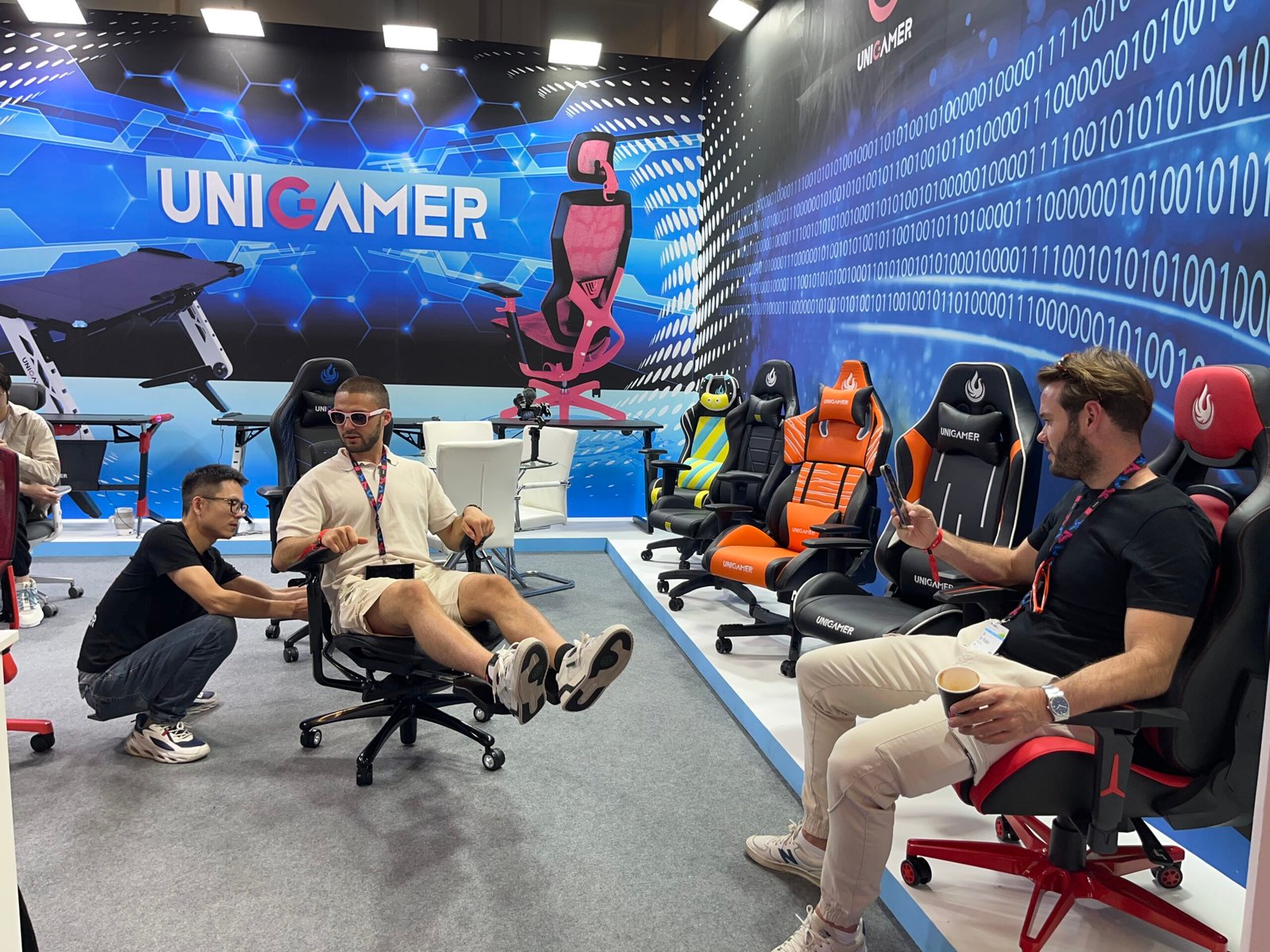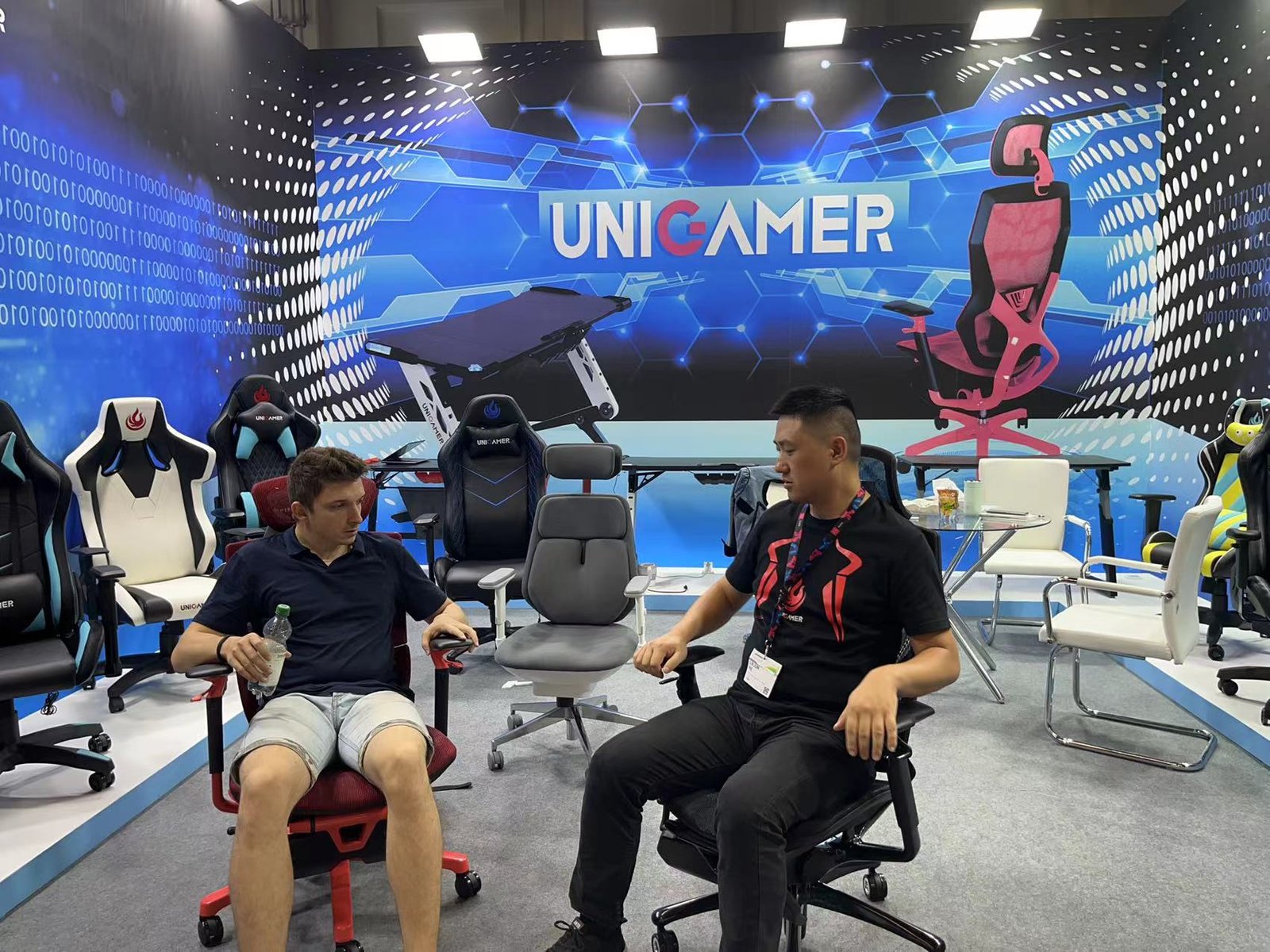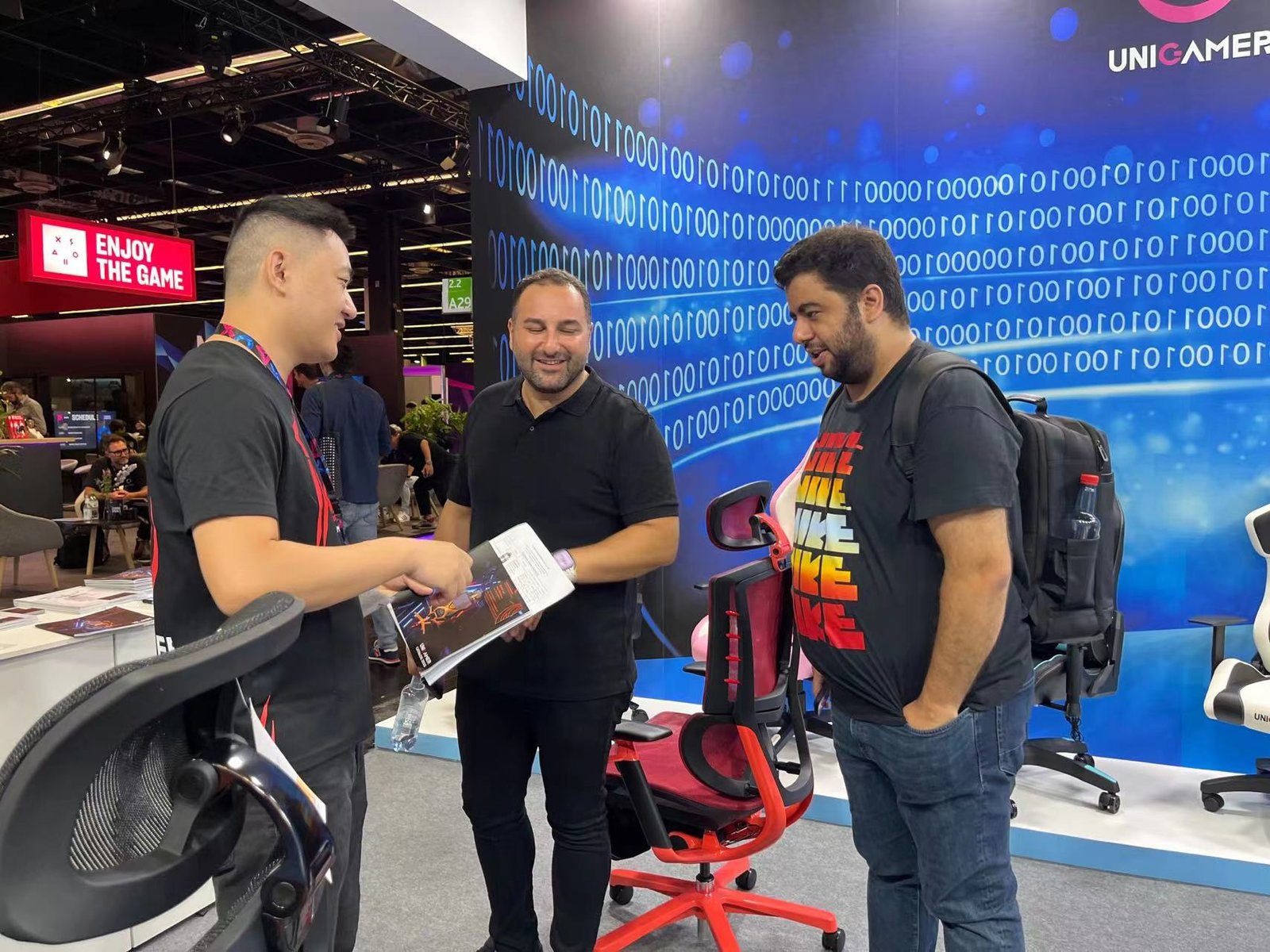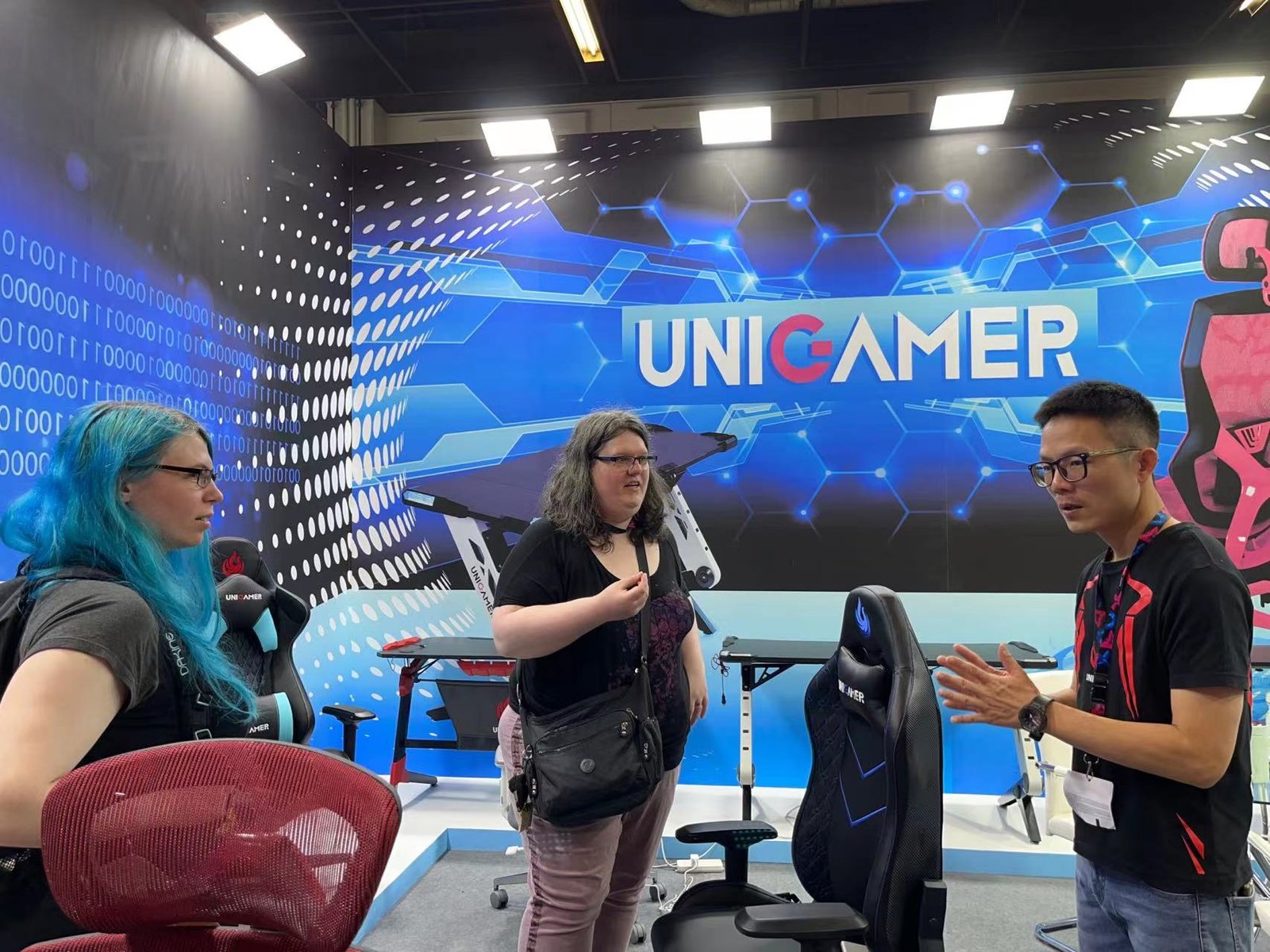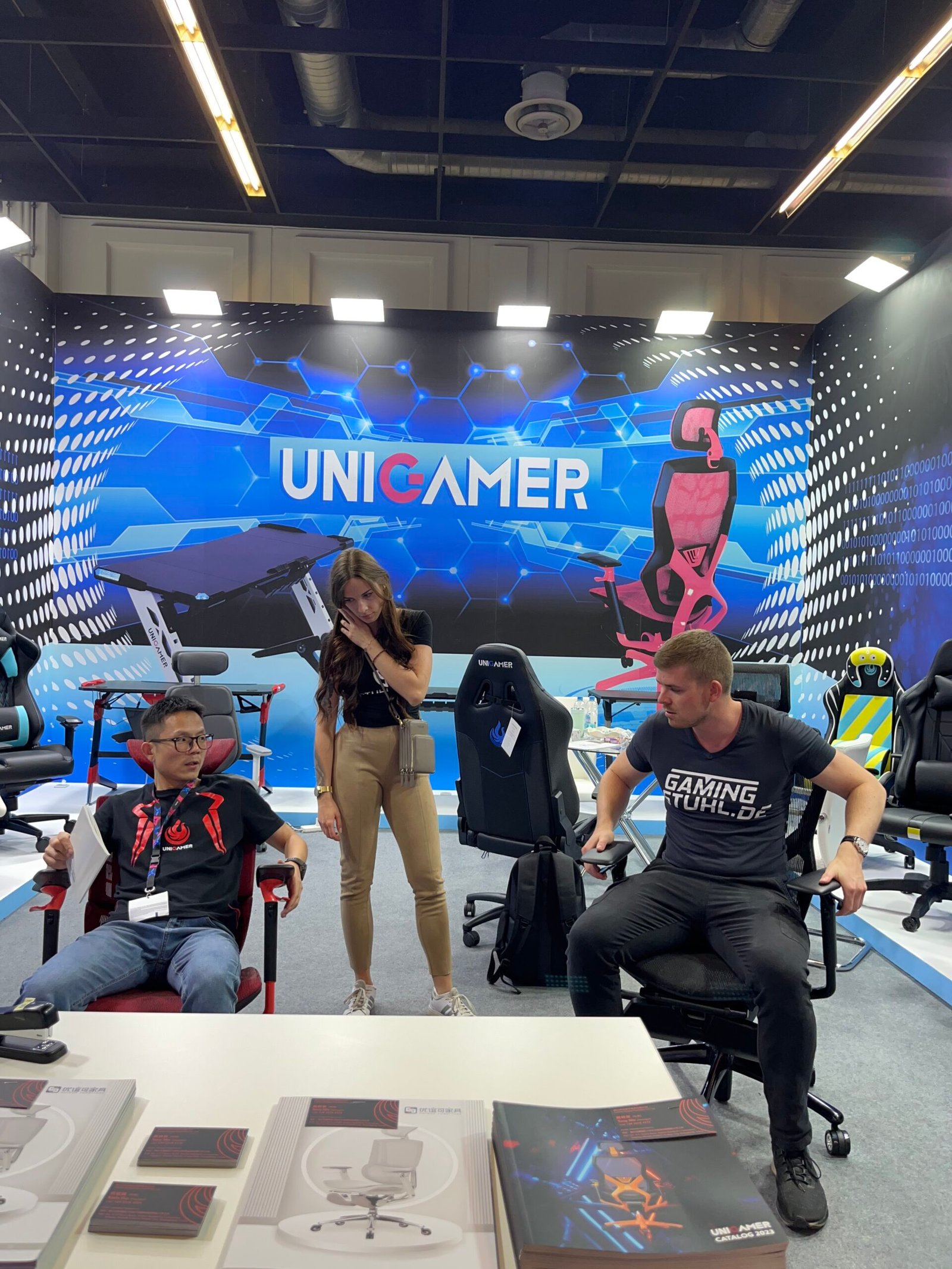 Our dedicated team was thrilled to engage with visitors, answering questions, providing insights, and sharing the passion that drives us to continuously push the boundaries of gaming and office furniture. From gaming enthusiasts to industry experts, the diversity of attendees added to the vibrant atmosphere of the event.
We extend our heartfelt gratitude to all those who visited our booth, and to the Gamescom organizers for providing such an exceptional platform for innovation. The opportunity to connect with like-minded individuals and showcase our creations has been invaluable. As we wrap up this chapter of Gamescom, we are excited to take the inspiration and feedback gathered during the event to continue refining and enhancing our products. The enthusiasm and energy of the gaming community fuel our commitment to providing top-tier solutions for both gamers and professionals.
Stay connected with us on our social media channels and website for updates on future events, product launches, and the latest advancements in gaming and office furniture. Thank you for being part of this journey with us. Together, we're shaping the future of comfort and innovation.
Check out the Deadpool Superhero Cosplay (Masterchef edition) testing our latest Ergonomic Chair
See you at the next event! (Global Sources HK – October 2023)