UNI-0007R8 This Gaming Chair is the best choice for the classier gamer.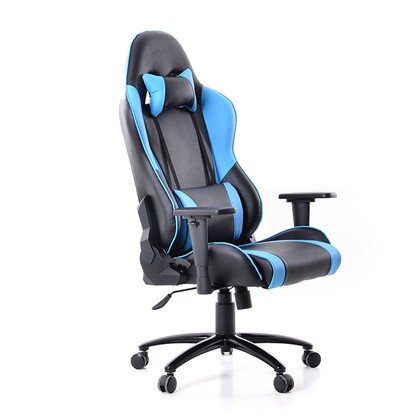 It features a faux leather covering inspired by car seats, combining both comfort and a high-quality look to make one of the best gaming chairs money can buy, the new UNI0007R8. It looks understated, and the black design is much sleeker than some other bright colour options on this list.
Although it is a leather design, it is 100% vegan, so anyone can buy this chair and use it for their games on a daily basis. Even those of greater height will find the gaming chair a comfortable seat while playing for long periods of time, and the fully adjustable height and position will allow you to sit back and relax while being ready to pounce on those decisive moments of play.