Join Us at HK Global Sources
The Future of Furniture with Unigamer!
Are you ready to embark on a journey into the future of furniture design and innovation? Foshan Unique Furniture invites you to join us for an extraordinary experience at the upcoming Global Sources Event in Hong Kong!
Explore our exclusive collection of furniture pieces blends style, functionality, and craftsmanship like never before. Connect with our industry team experts, from sales to designers, and craftsmen who are passionate about creating exceptional furniture solutions.
Unigamer is not just about furniture; it's about transforming working or playing spaces into unique experiences. Explore how our furniture pieces can enhance your living and working environments.
Don't miss out on our exclusive event offers and discounts! Upgrade your space with high-quality furniture at unbeatable prices.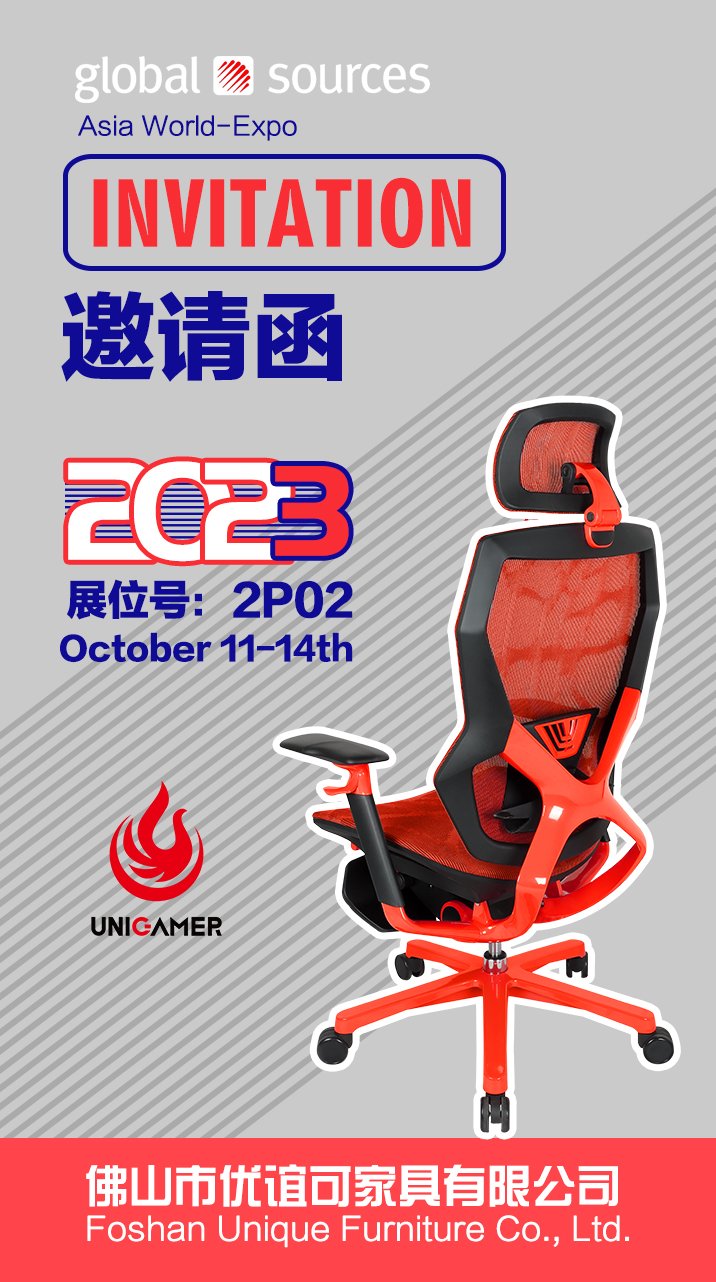 Save the date from October 11 to 14, 2023, and head to Hall 2, Booth 2P02 at the Asia World Expo in Hong Kong, conveniently located near the airport. Be part of this exciting event and witness the future of furniture design!
For more details and updates, visit the event website: Global Sources Event Website
Join us at the Global Sources Event in Hong Kong and be a part of the furniture revolution!
#FoshanUniqueFurniture #Unigamer #GlobalSources #FurnitureDesign #Innovation #Networking #HongKong
See you there!