DOUBLE BACKREST POSTURE DUAL COMFORT CHAIR U-BH0027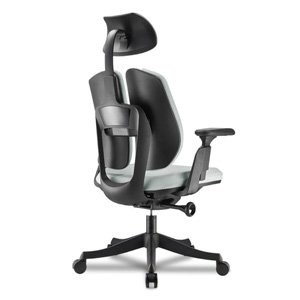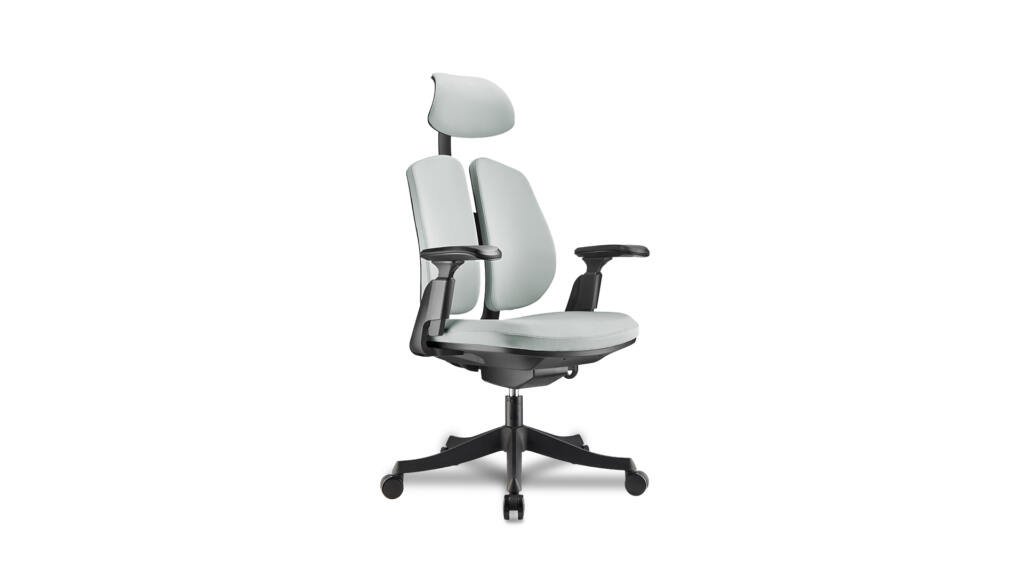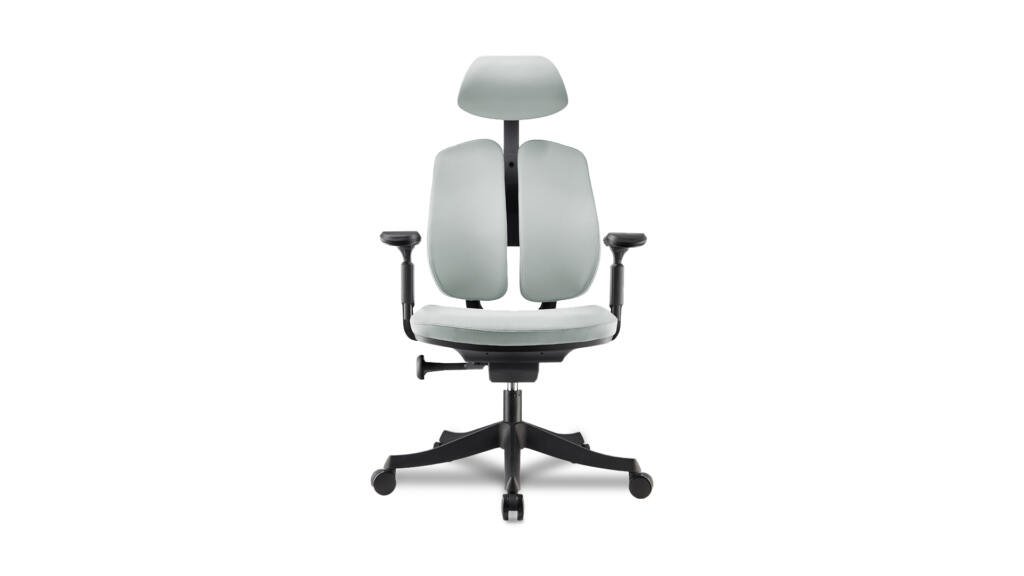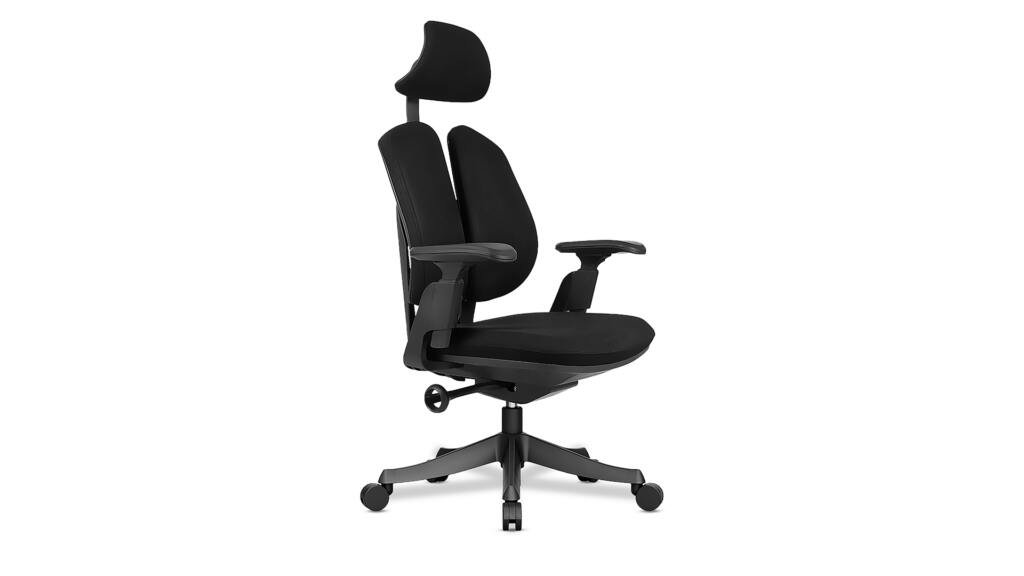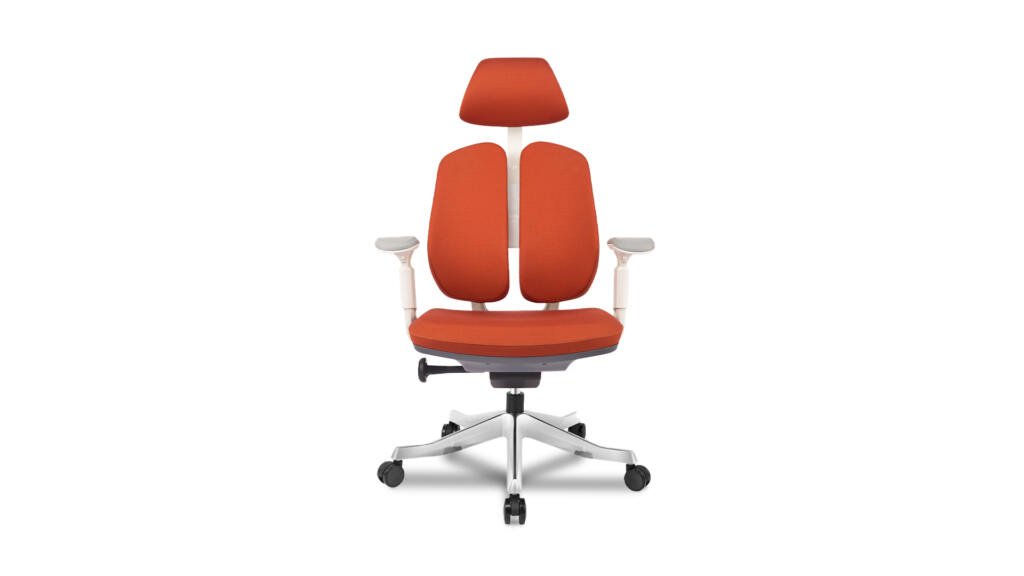 The U-BH0027 chair is the ultimate in comfort and support for those who demand the very best in their seating experience. Designed with precision and innovation from Germany, this chair ensures you can work or relax with ease.
Choose Your Texture: The U-BH0027 offers a choice between fabric or leather texture, allowing you to customize your chair to match your personal style and preferences.
German Double-Back Technology: Our chair is equipped with German double-back technology, which ensures superior back support and an ergonomic design that will keep you comfortable for hours on end.
60mm Thick High-Density Molded Foam: Sink into the plush comfort of our chair, featuring 60mm thick high-density molded foam. It provides a supportive and comfortable seat that remains resilient and comfortable even after extended use.
Strictly Selected Materials: We take pride in selecting only the highest quality materials to construct our chairs. This ensures that every element of the chair is built to last, offering you a long-lasting, reliable seating solution.
Effective Back Support: Experience the benefits of effective back support with the U-BH0027. This chair is designed to promote proper posture, helping to alleviate discomfort and fatigue even during long hours of use.
Lying Back at a Large Angle: Sometimes, you need to take a break and relax. With this chair, you can recline at a large angle, allowing you to find the perfect position for relaxation or even a quick power nap.
Adaptable Back Lumbar Support: Your lumbar region is crucial to your comfort. The U-BH0027 offers adaptable back lumbar support, ensuring that your lower back remains comfortable and well-supported at all times.
As manufacturer, Foshan Unique Furniture offers a complete OEM ODM service solutions.
Quick and easy to install. This product was developed for home and office use, and it was tested to support you all day long. With durability, safety and sustainability.
Wipe clean with a mild soapy solution.
Wipe dry with a clean cloth.
TECHNICAL DATA FOR ODM OEM
| | |
| --- | --- |
| Model Number | U-BH0027 |
| Colours Available | request information |
| Head Rest? | Yes |
| Head Rest Adjustment? | Yes |
| Head Rest Height | 210 mm |
| Head Rest Width | 340 mm |
| Head Rest Thickness | 90 mm |
| Head Rest Height Adjustment | 60 mm |
| Head Adjustment Levels | 14 Levels |
| Head Height Range | 60 mm |
| Head Rotation Adjustments | 32º |
| Head Surface Materials | PA+GF Outer frame, PP+GF inner frame |
| Removable Head Rest | Yes |
| Backside Frame Materials | PA+GF Nylon frame+mesh |
| Backside Adjustment Levels | 3 Levels |
| Backside Height Range | 60 mm |
| Backside Surface Materials | Polyester mesh and fabric |
| Backside Length | 690 to 810 mm |
| Backside Width | 490 mm |
| Backside Thickness | 110 mm |
| Backside Foam Type | Moulded Foam |
| Backside Foam Density | 55/50 |
| Lumbar Height | request information |
| Lumbar Width | request information |
| Lumbar Thickness | request information |
| Lumbar Pillow | request information |
| Lumbar Foam Type | Moulded Foam |
| Lumbar Foam Density | 55/50 |
| Adjustable Lumbar Pillow | request information |
| Removable Lumbar Pillow | request information |
| Seat Frame Materials | PP+GF + 15 mm plywood |
| Seat Surface Materials | Fabric+timber + polyester mesh |
| Seat Foam Type | Moulded Foam |
| Seat Foam Density | 55 / 50 |
| Seat Height | 460 to 550 mm |
| Seat Width | 490 mm |
| Seat Depth | 445 mm |
| Seat Thickness | 70 mm |
| Pneumatic Gas Lift Cylinder (Class) | Class 4, SGS certified |
| Pneumatic Gas Lift Cylinder Specifications | 90 mm |
| Tilt Angel Locker | 460 to 500 mm |
| Tilting range | 90 mm |
| Floor to Seat base (mm) | request information |
| Height Adjustment (mm) | 18º-35º Degrees |
| Recline function? | Yes |
| Recline Angle | 18º-35º Degrees |
| Mechanism | 3 levels knock STG, anti-explosion |
| Armrest type | 3D |
| Armrest Materials | PA+GF |
| Armrest to Floor | 615 to 775 mm |
| Armrest Length | 240 mm |
| Armrest Width | 105 mm |
| Armrest Thickness | 20 mm |
| Armrest Height | 260 to 330 mm |
| Armrest to Seat | 160 to 230 mm |
| Base Diameter | 680 mm |
| Base Frame Coating | PA Polished Aluminium |
| Base Frame Materials | Five-Star PA |
| Casters Diameter | Φ50 mm |
| Casters Materials | PA Nylon |
| Caster Light Function? | request information |
| Caster Lock Function? | request information |
| Caster Noise | request information |
| Caster Quantity | 5 |
| RGB LED Light? | request information |
| Ventilation System? | request information |
| Massage System? | request information |
| Software APP? | request information |
| Warranty | Yes |
| Certifications | ANSI BIFMA X5.1-2017 |
| Maximum Load Static | 1136 |
| Maximus Load Dynamics | 136 |
| Chair Size (DxWxH) | 670 x 660 x 1130 to 1330 mm |
| NET Weight (KG) | 18.5 KG |
| Gross Weight (KG) | 21 KG |
| Packaging Size: Depth x Width x Height | 740 x 370 x 630 mm |
| Accessories | User Manual |
N/D  = "Not Defined";
Most of the options are customized and configurable.
You can configure and set it up in many ways, the values or descriptions will be different according to your requests