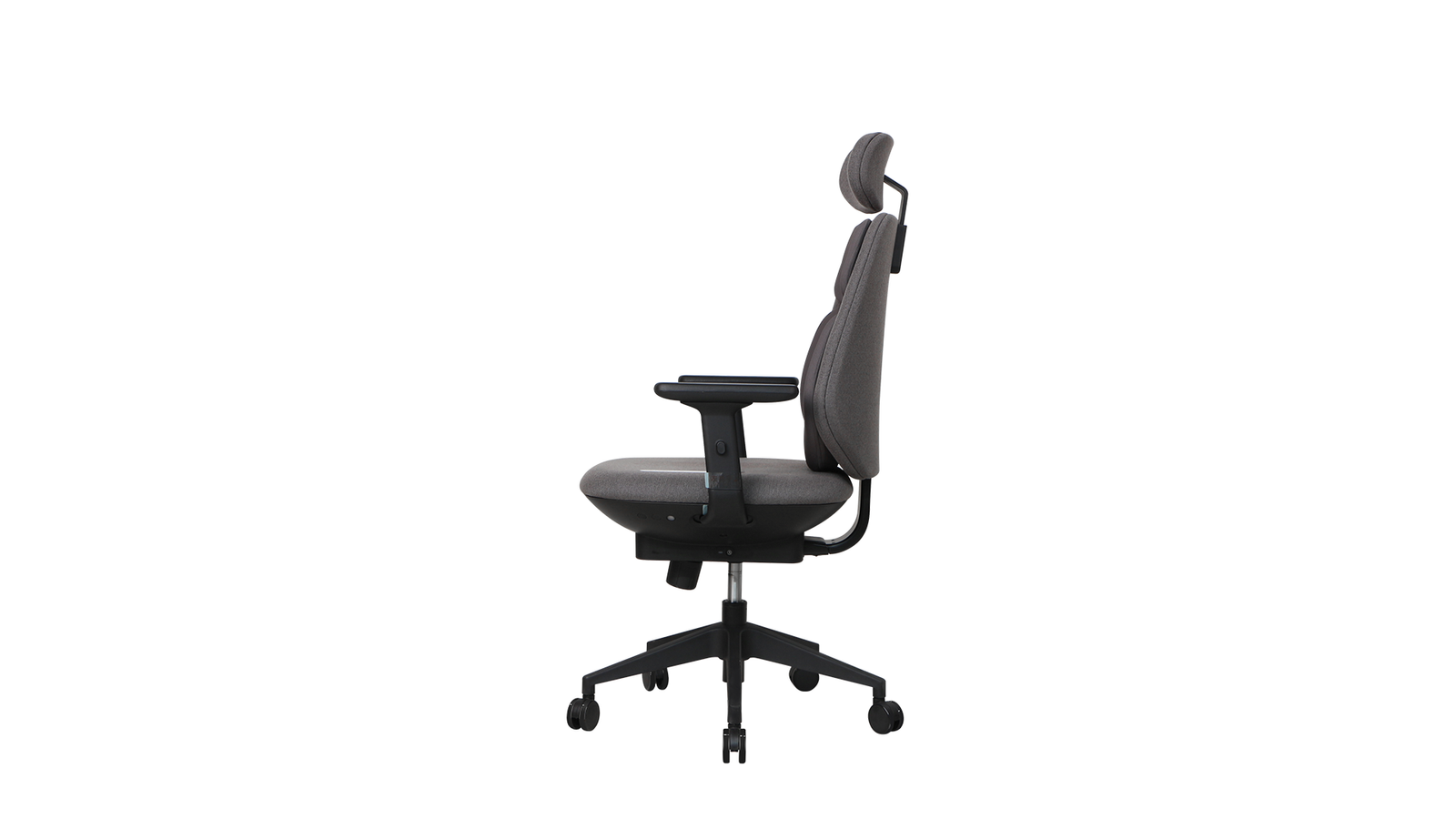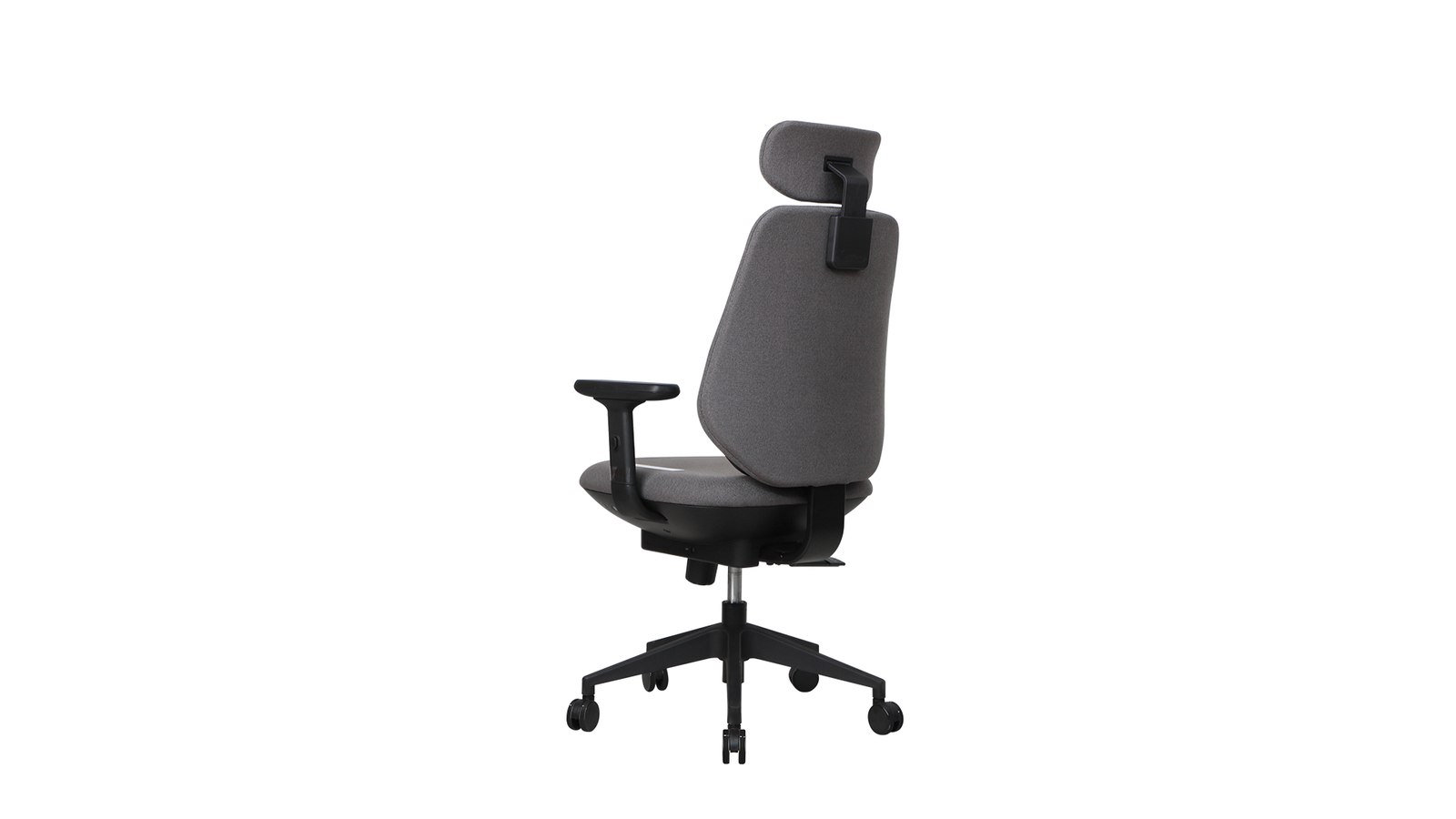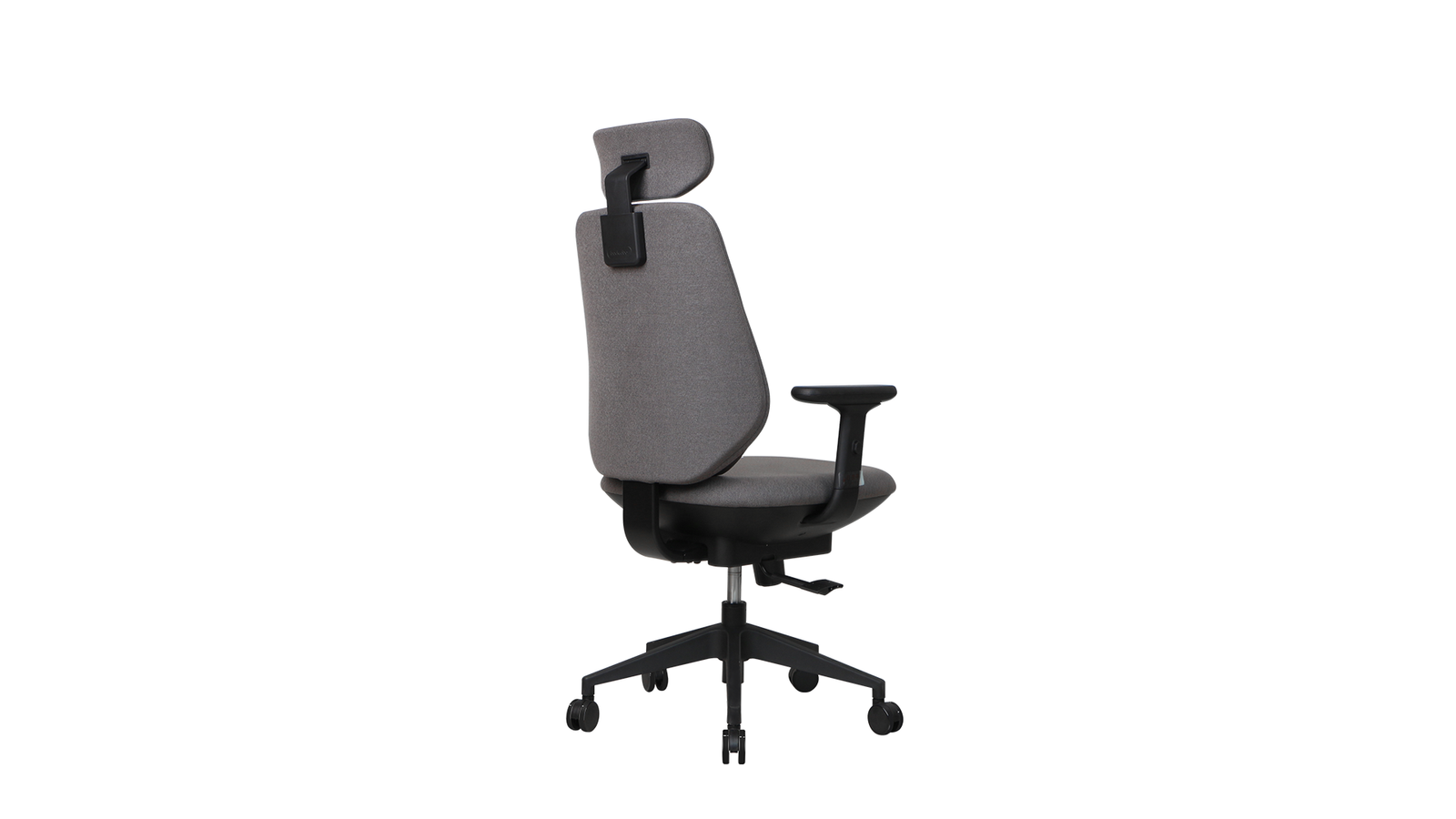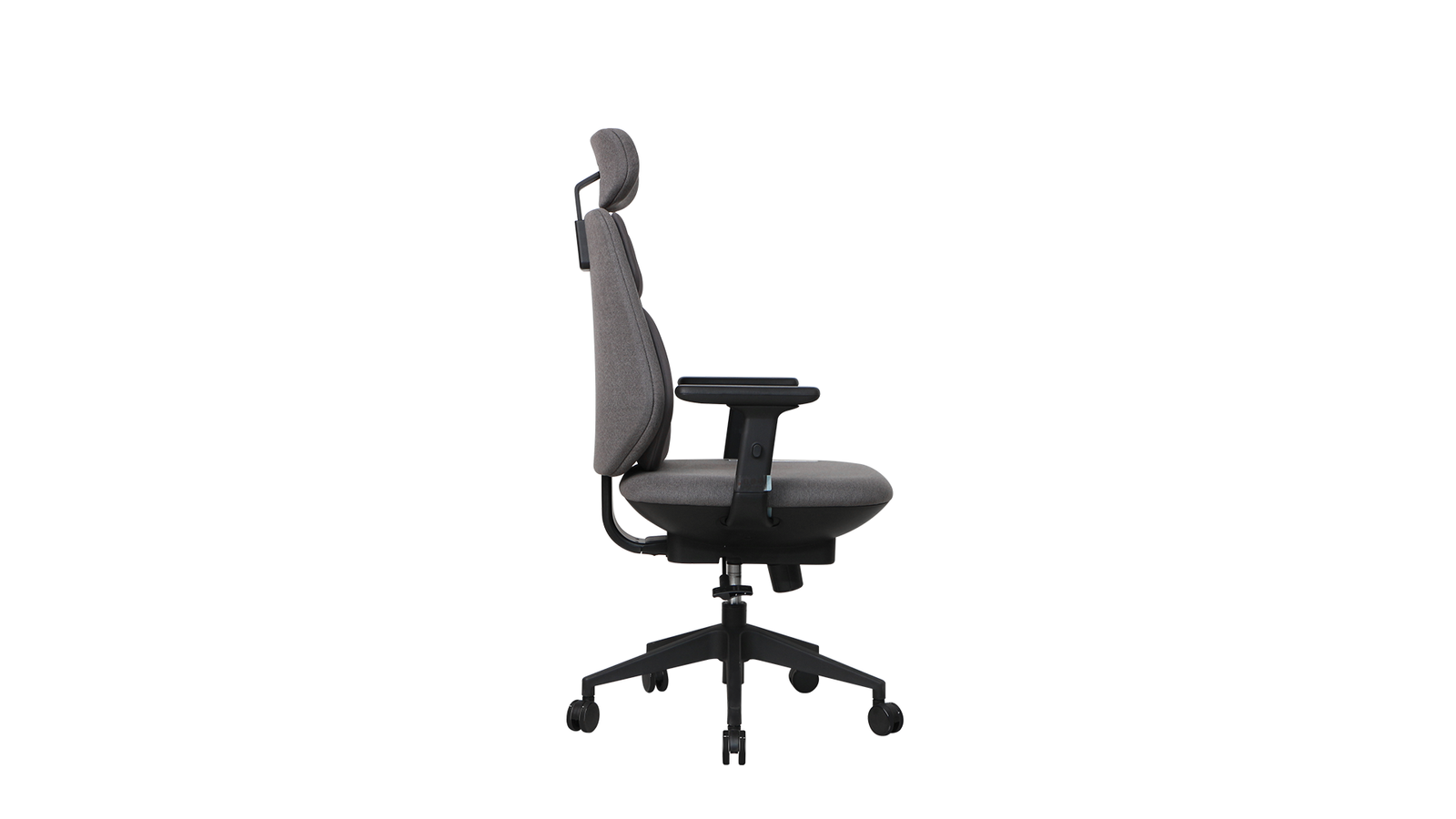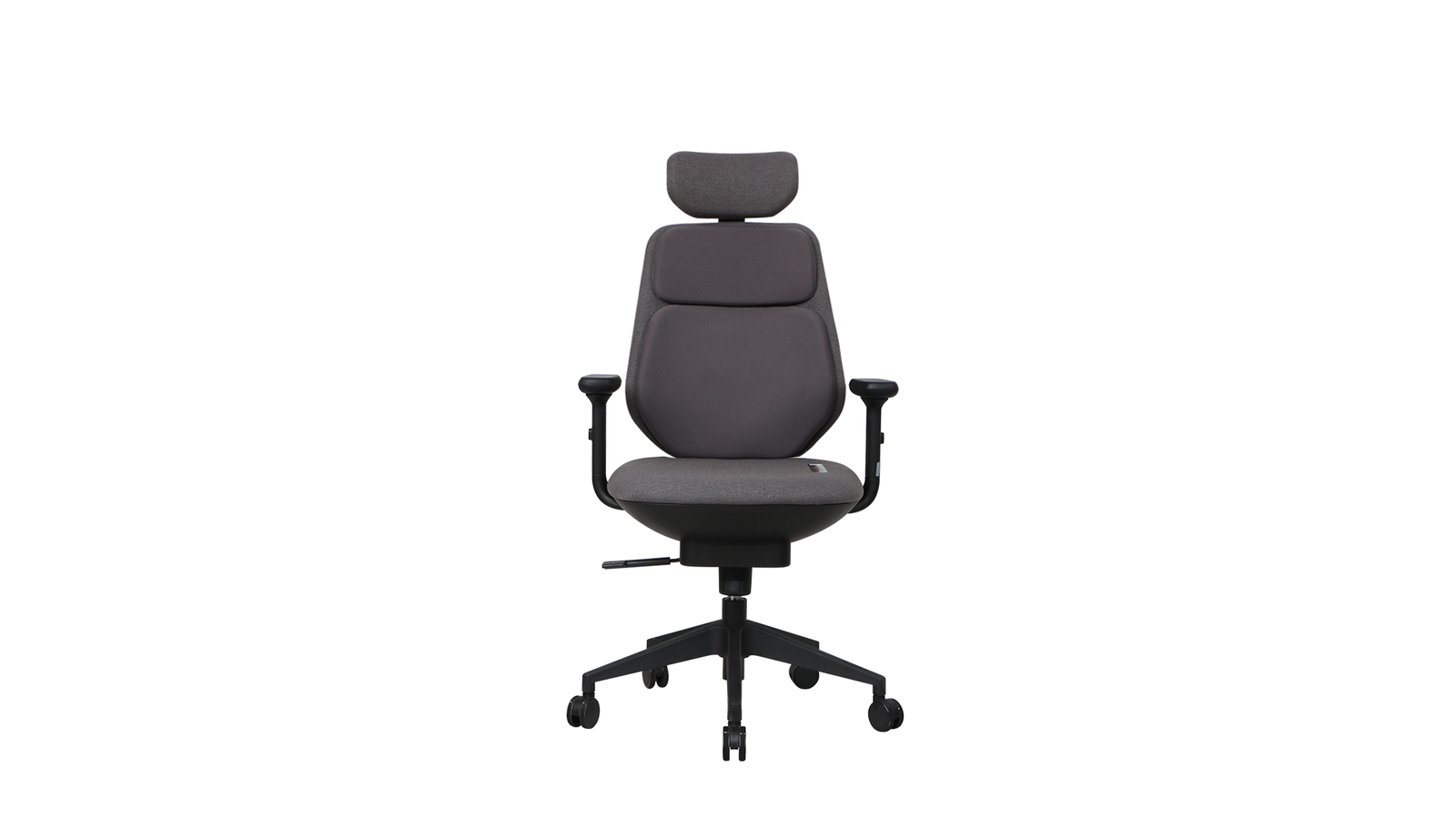 Body Matching Algorithm

Suitable for different people's posture

AI Chip: Air Following Lumbar Support

Alarm Reminder

3D Armrest Adjustable

Real Ergonomic Design

40 hours standby & Magnetic Charge
The Light Luxury Edition, BC03P is a high-performance ergonomic office chair with an innovative AI system designed to provide maximum comfort and real lumbar support. Has a hot compress function, to relax your muscles completely, speed up your blood circulation and release waist fatigue.
This chair includes an intelligent synch-adaptive system for long working sessions. It's made with a durable metal frame and features a high-density foam seat and backrest for added comfort, sourced from a well-known chemistry manufacturer, BASF.
The airly chair is a light luxury edition covered with soft premium PU leather, easy to clean, and resistant to wear and tear. It also features adjustable 3D armrests that can be moved up and down or rotated to provide optimal support for the arms and shoulders.
The BC03P office chair also features a class-4 gas lift that allows for easy height adjustment, as well as a tilt mechanism that allows the user to adjust the angle of the backrest for maximum comfort.
In addition to its comfort and functionality, the BC03P also features a sleek, modern design that complements any working setup. It runs a body detection AI Chip and dynamic air that will flow through your lumbar area, and the waist system for free posture change. This means that the airbag will follow your body curve keeping away from spine injuries due to sedentarism.
We remember that according to a WHO survey, 70% of disease is related to human sedentariness which is gently said: "slow poison".
It's available in different colour options and, if you desire to customize it, according to your requirements or ideas, you can ask our sales team for the options available and a quotation.
The system is fully charged for up to 40 hours of constant work. A one-time charge for whole working days.
We have certified and developed partnership cooperation with different renowned companies. Those companies are the world's leading suppliers of high-quality raw materials for plastics, metals, chemicals and coatings. We can design, transform and employ our meticulous craftsmanship for each OEM/ODM project, and at the same time, ensure honest environmental protection.
Overall, this Backrobo AI office chair is a great choice for the ones who want an innovative comfortable system, supportive, and stylish chair that can help them stay focused and relaxed during even the most extended working sessions.
Start the Intelligent AI time for seating.
The intelligent system with adaptive sync for lumbar support.
Body matching algorithm, Air following the lumbar support that fits the waist curve completely. Remote control with an APP. Alarm reminder to verify the sedentariness.
Magnetic charging for safety. 40 hours of super standby. Real chair ergonomic design. Adjustable 3D armrest.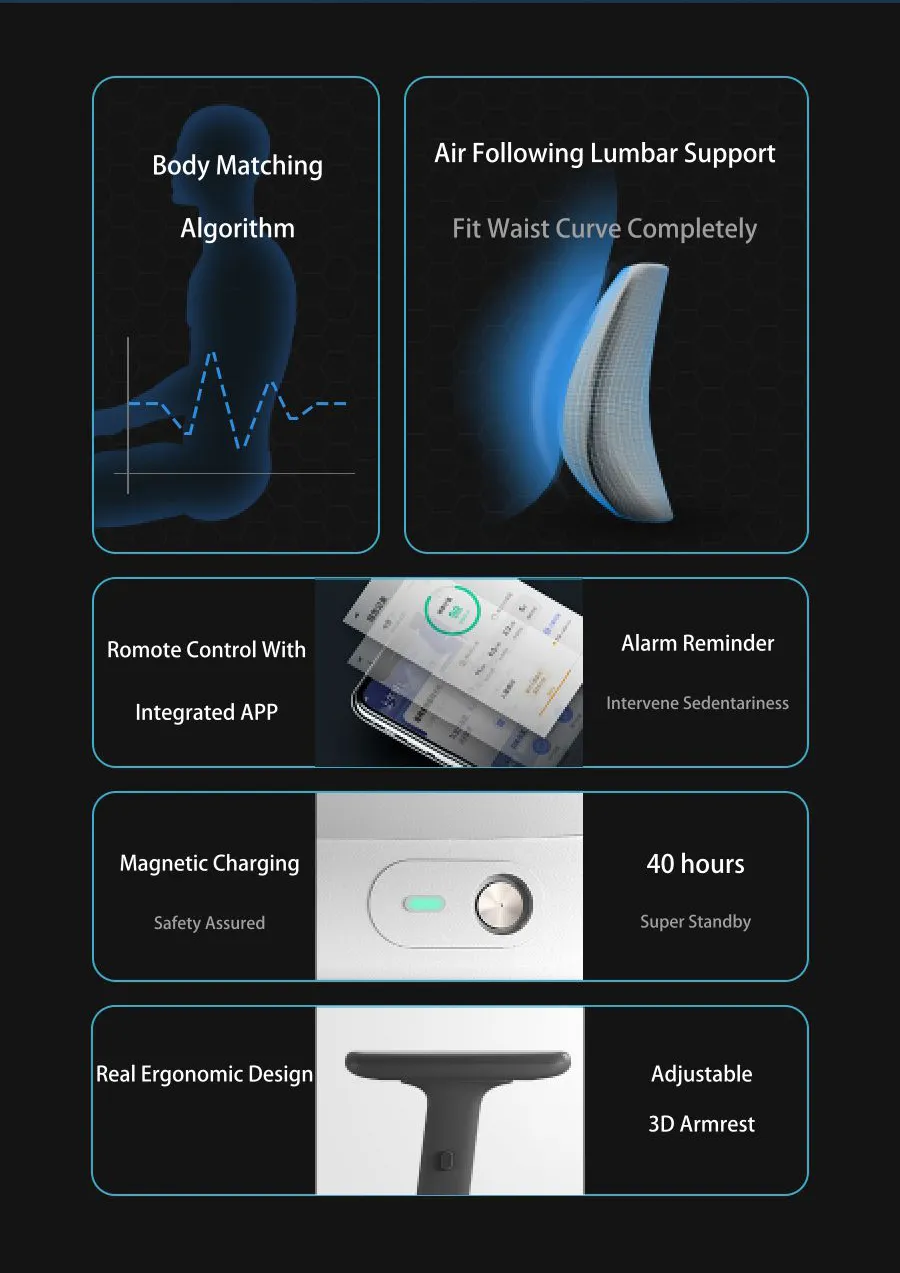 Born for subversion, original innovation with follow-up lumbar technology.
This AI seat provides an AI airbag that always fits at the waist.
Timely care under free posture.
Deep pressure release with zero gravity feeling.
Quality and safety test, SRRC test
SPECIFICATIONS FOR OEM / ODM
| | |
| --- | --- |
| MODEL NUMBER | BC03P |
| Year Launch | 2022 |
| Colours Available | Many colours (check with our sales team) |
| Head Rest Pillow? | We allow OEM ODM product customisation and technical modification for your brand. Contact our sales team. |
| Head Rest Adjustment? | We allow OEM ODM product customisation and technical modification for your brand. Contact our sales team. |
| Head Rest Height | We allow OEM ODM product customisation and technical modification for your brand. Contact our sales team. |
| Head Rest Width | We allow OEM ODM product customisation and technical modification for your brand. Contact our sales team. |
| Head Rest Thickness | We allow OEM ODM product customisation and technical modification for your brand. Contact our sales team. |
| Head Rest Height Adjustment | We allow OEM ODM product customisation and technical modification for your brand. Contact our sales team. |
| Head Adjustment Levels | We allow OEM ODM product customisation and technical modification for your brand. Contact our sales team. |
| Head Height Range | We allow OEM ODM product customisation and technical modification for your brand. Contact our sales team. |
| Head Rotation Adjustments | We allow OEM ODM product customisation and technical modification for your brand. Contact our sales team. |
| Head Surface Materials | We allow OEM ODM product customisation and technical modification for your brand. Contact our sales team. |
| Removable Headrest? | We allow OEM ODM product customisation and technical modification for your brand. Contact our sales team. |
| Backside Frame Materials | We allow OEM ODM product customisation and technical modification for your brand. Contact our sales team. |
| Backside Adjustment Levels | We allow OEM ODM product customisation and technical modification for your brand. Contact our sales team. |
| Backside Height Range | We allow OEM ODM product customisation and technical modification for your brand. Contact our sales team. |
| Backside Surface Materials | Linen |
| Backside Length | 645 mm |
| Backside Width | 456 mm |
| Backside Thickness | We allow OEM ODM product customisation and technical modification for your brand. Contact our sales team. |
| Backside Foam Type | Moulded foam |
| Backside Foam Density | 55 / 50 |
| Lumbar Height | We allow OEM ODM product customisation and technical modification for your brand. Contact our sales team. |
| Lumbar Width | We allow OEM ODM product customisation and technical modification for your brand. Contact our sales team. |
| Lumbar Thickness | We allow OEM ODM product customisation and technical modification for your brand. Contact our sales team. |
| Lumbar Pillow | Yes |
| Lumbar Foam Type | Moulded Foam |
| Lumbar Foam Density | 55/50 |
| Adjustable Lumbar Pillow? | Yes |
| Removable Lumbar Pillow | No |
| Seat Frame Materials | PA |
| Seat Surface Materials | Linen |
| Seat Foam Type | Moulded Foam |
| Seat Foam Density | 55/50 |
| Seat Height | 465 to 545 mm |
| Seat Width | 480 mm |
| Seat Depth | 519 mm |
| Seat Thickness | 46 mm |
| Pneumatic Gas Lift Cylinder (Class) | Class 4, SGS Certified |
| Pneumatic Gas Lift Cylinder Specifications | 80 mm |
| Tilt Angel Locker | Yes |
| Tilting range | 90 to 120 degrees |
| Floor to Seat base (mm) | We allow OEM ODM product customisation and technical modification for your brand. Contact our sales team. |
| Height Adjustment (mm) | 70 mm |
| Recline function? | yes |
| Recline Angle | 30 degrees |
| Mechanism | Butterfly (you can select) |
| Armrest type | 3D |
| Armrest Materials | PU |
| Armrest to Floor | 638 to 778 mm |
| Armrest Length | 263 mm |
| Armrest Width | Butterfly |
| Armrest Thickness | We allow OEM ODM product customisation and technical modification for your brand. Contact our sales team. |
| Armrest Height | We allow OEM ODM product customisation and technical modification for your brand. Contact our sales team. |
| Armrest to Seat | We allow OEM ODM product customisation and technical modification for your brand. Contact our sales team. |
| Base Diameter | 630 mm |
| Base Frame Coating | Nylon |
| Base Frame Materials | No. But we can apply |
| Casters Diameter | Φ65 mm |
| Casters Materials | Nylon |
| Caster Light Function? | No. But we can apply |
| Caster Lock Function? | No. But we can apply |
| Caster Noise | Flexible and noiseless |
| Caster Quantity | 5 |
| RGB LED Light? | No. But we can build |
| Ventilation System? | No. But we can build |
| Massage System? | No. But we can build |
| Software APP? | We, But we can build |
| Warranty | whole chair 3 years warranty, electronic parts 1 year |
| Certifications | BIFMA, EN1335 |
| Maximum Load Static | 1136 |
| Maximus Load Dynamics | 136 |
| Chair Size (DxWxH) | 737 x 655 x 420 mm (around, depending on full setup) |
| NET Weight (KG) | 17 KG (around, depending on the full setup) |
| Gross Weight (KG) | 21.4 KG (around, depending on the full setup) |
| Packaging Size: Depth x Width x Height | Contact our sales team to know the detail of the packaging size. |
| Accessories: | User Manual |
N/D = "Not Defined";
Most of the options are customized and configurable.
You can configure and set it up in many ways, the values or descriptions will be different according to your requests
DOWNLOADS