Unigamer LED RGB Gaming Desk UDG003 (Red Black Version)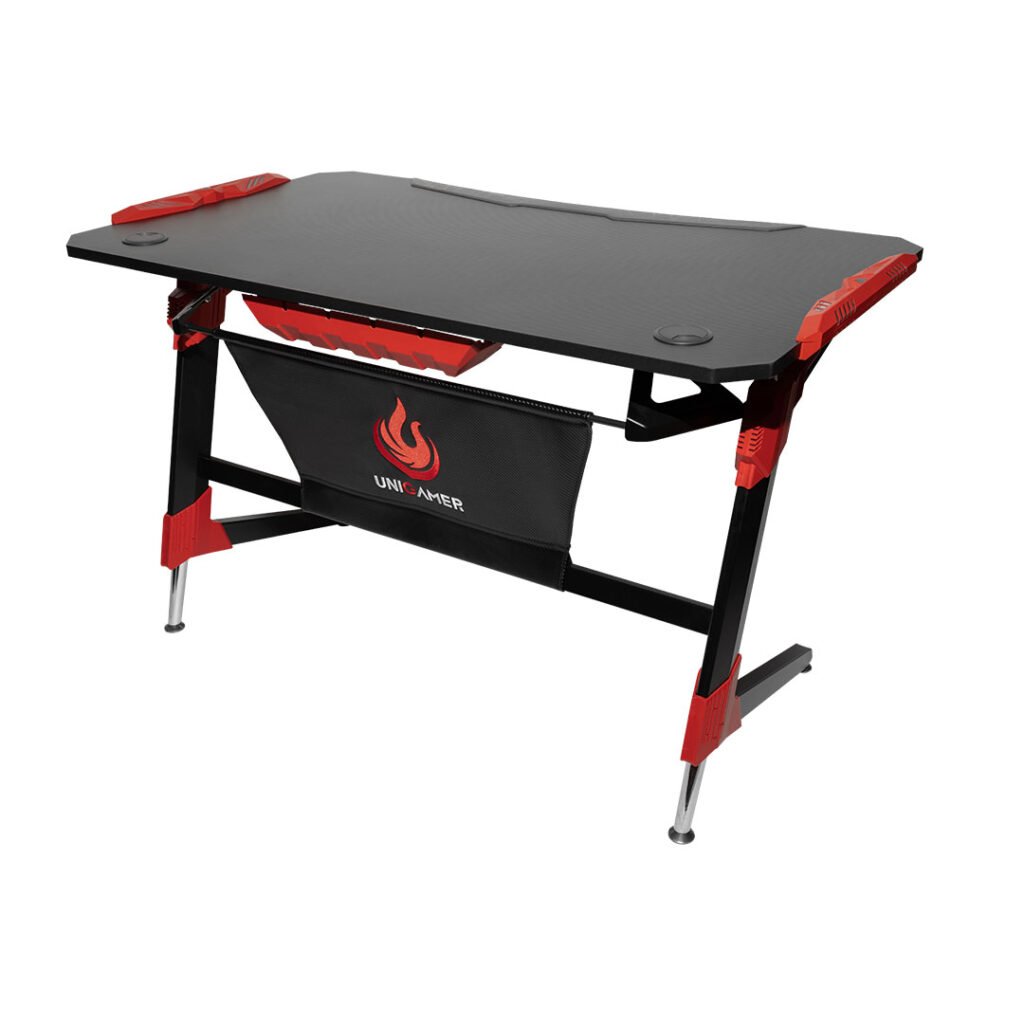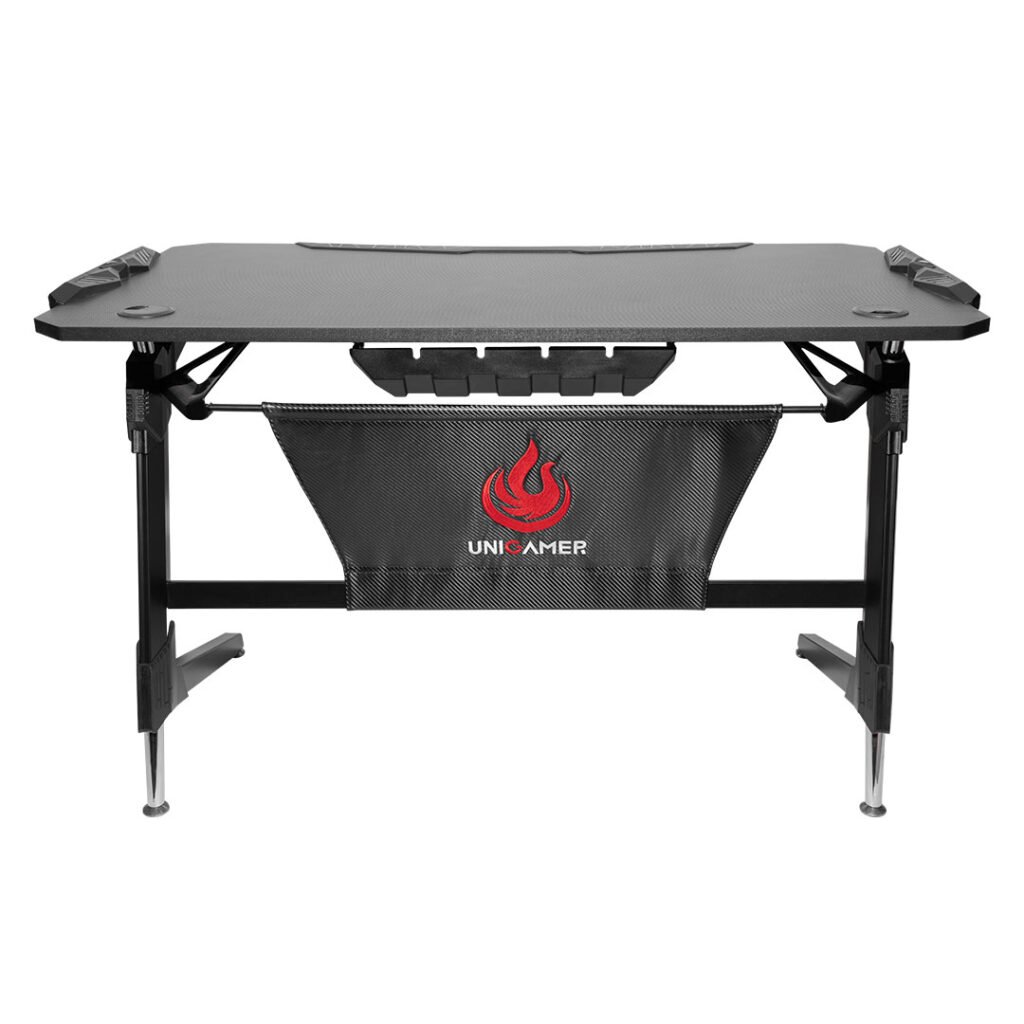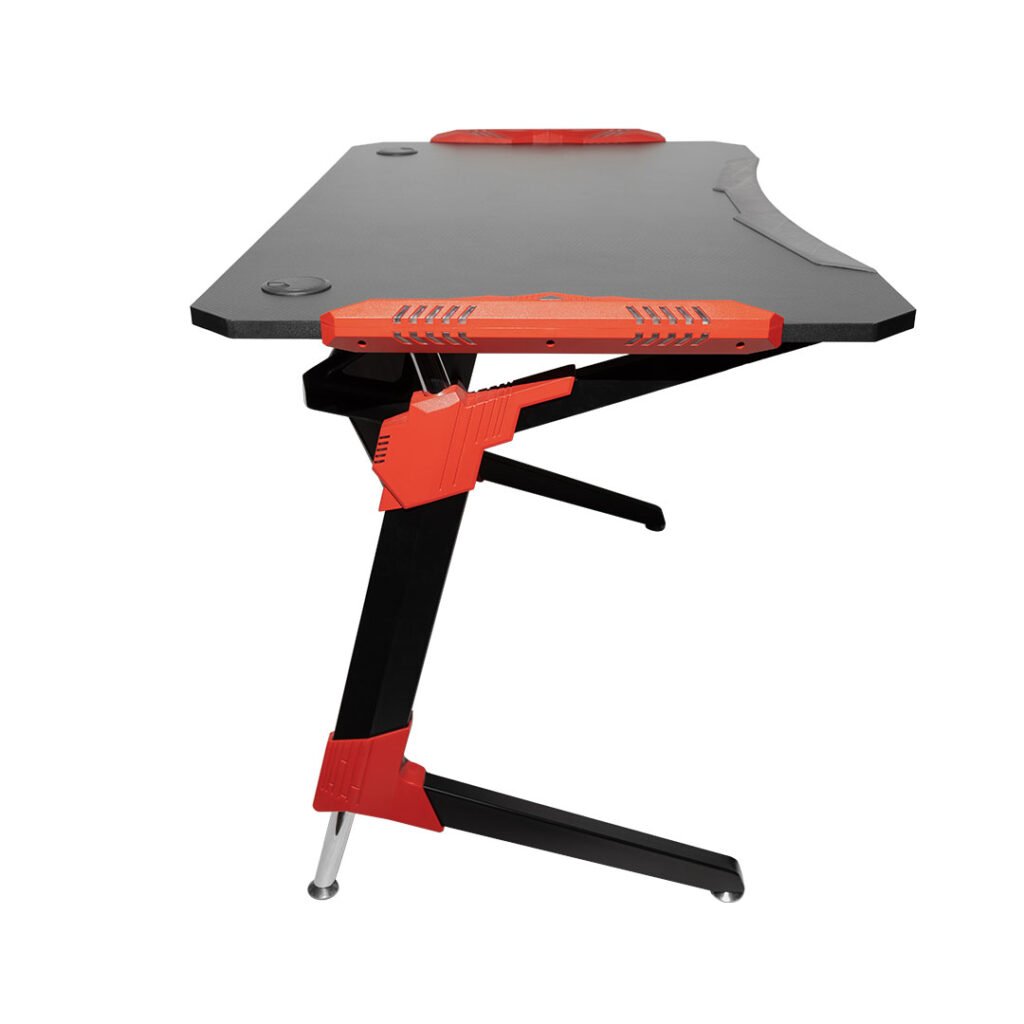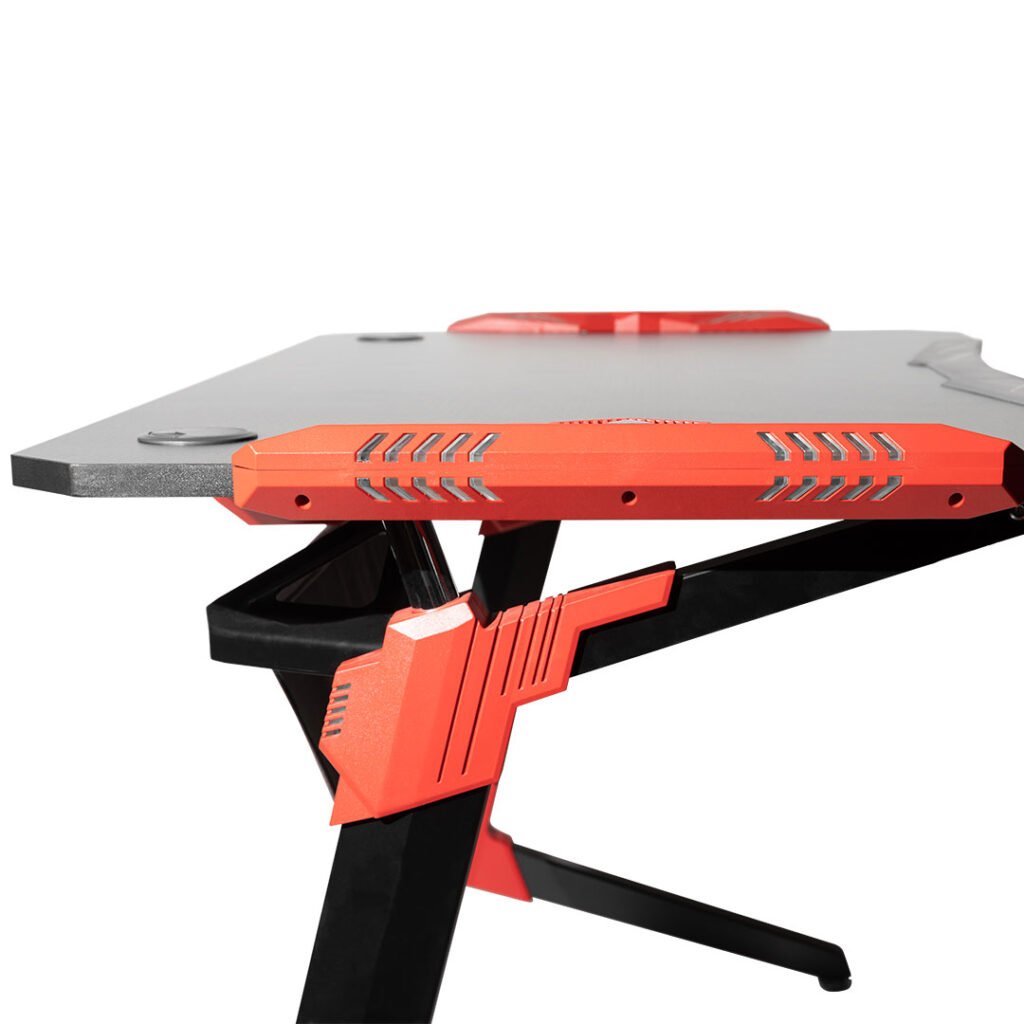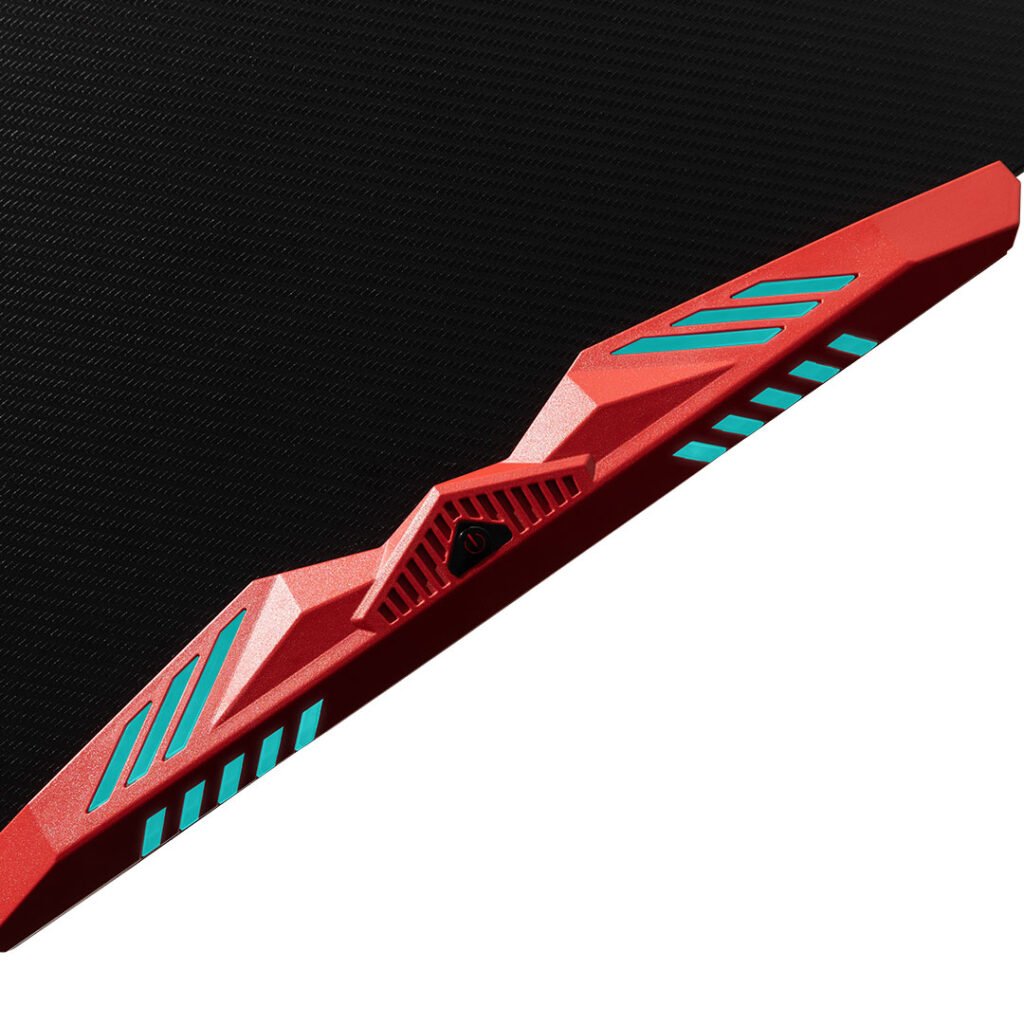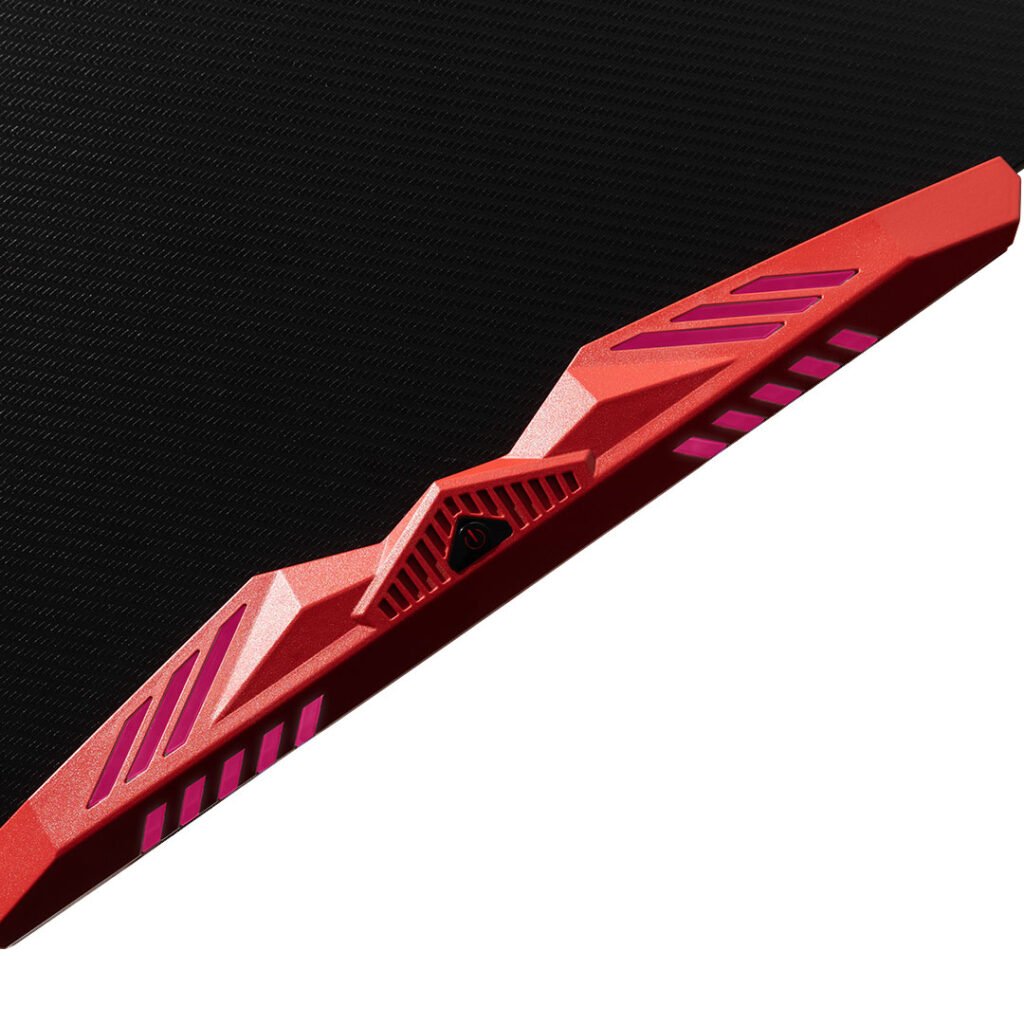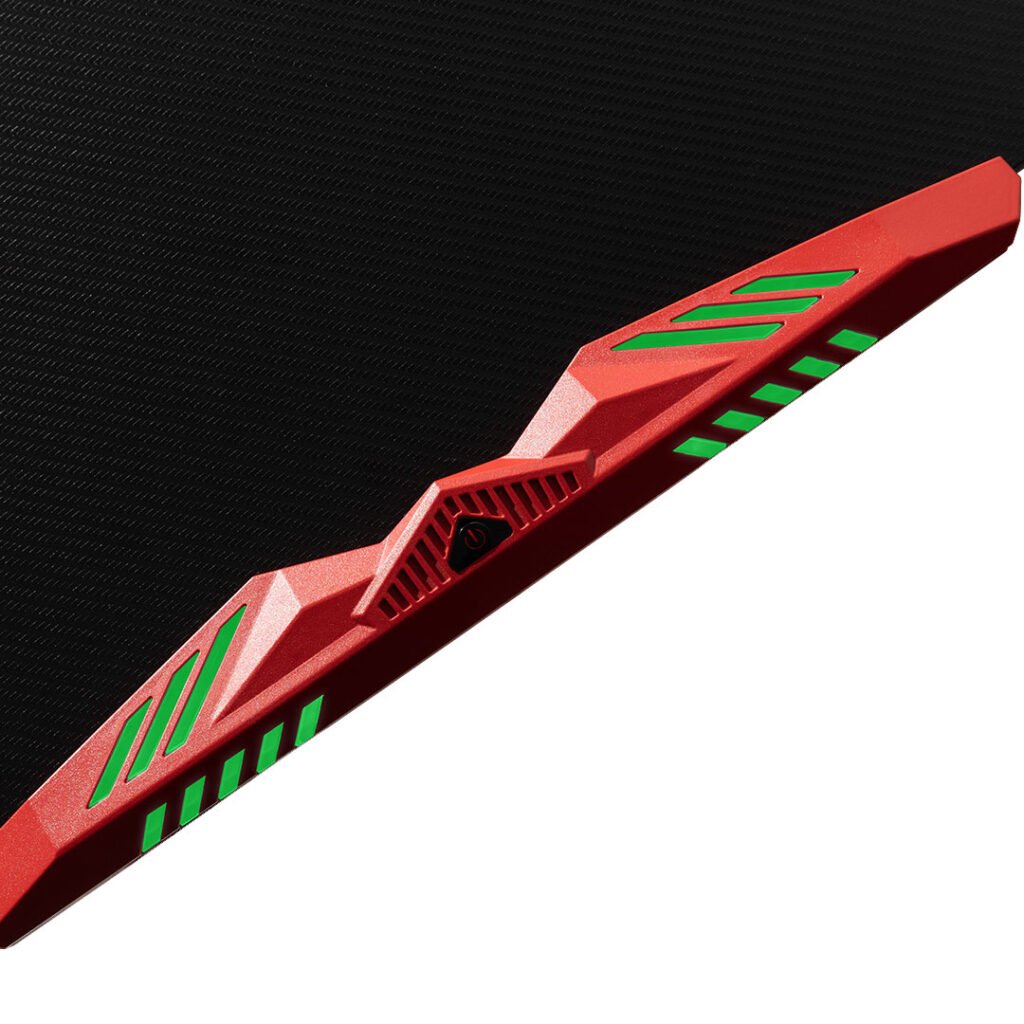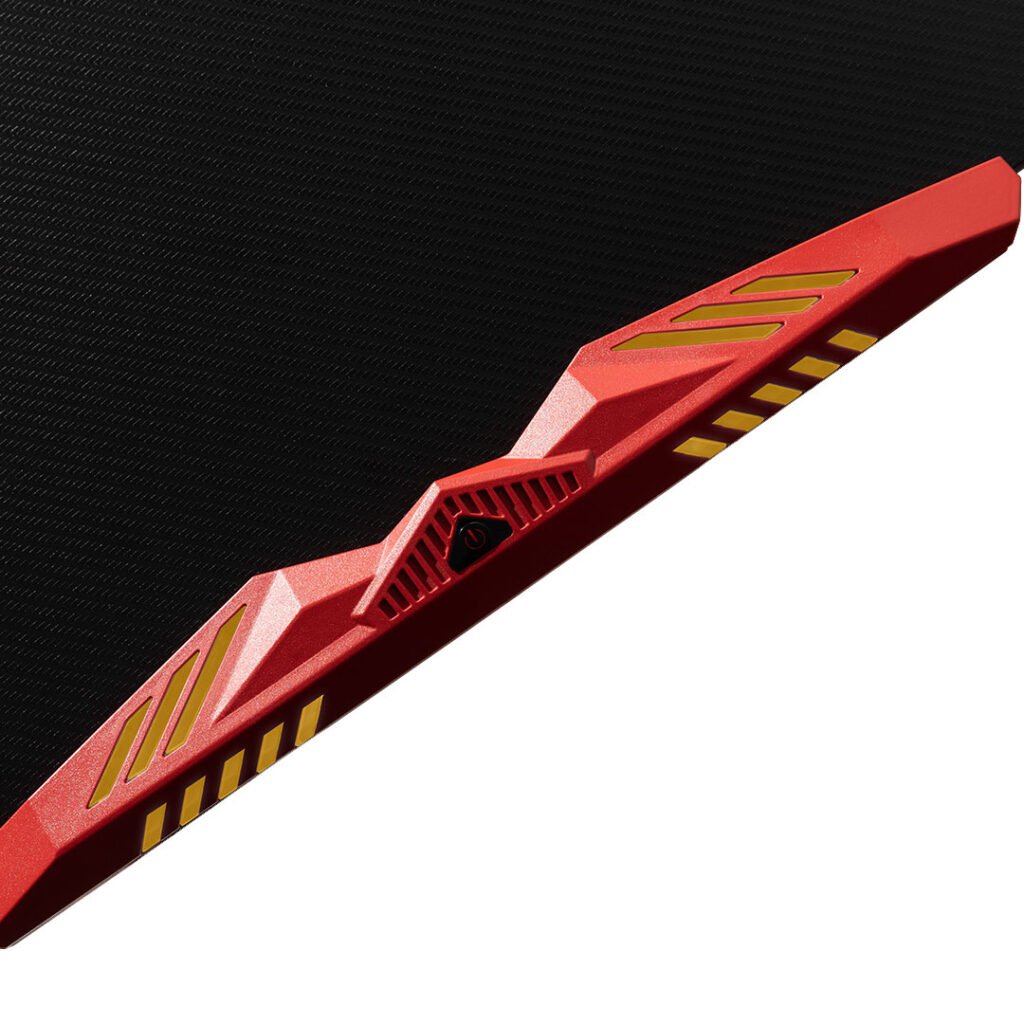 The Unigamer LED RGB Gaming Desk UDG003 (Red Black Version) is designed with features and materials tailored to meet the specific needs of gamers.
Materials:
Desk Surface: Engineered wood with a carbon fiber laminate finish. This textured surface is designed to provide a smooth and visually appealing gaming experience.
Frame: Powder-coated steel tube frame for durability and robust use.
Features:
RGB Lights: The desk includes RGB lighting with 8 colors and 3 display modes. This lighting system is integrated into both the desktop and legs, allowing you to customize the desk's appearance to match your gaming setup.
Adjustable Feet: Height-adjustable aluminium legs with floor protectors provide stability and durability. This feature ensures that the desk remains level and secure, even on uneven surfaces.
Ergo Wrist Pad: A built-in wrist cushion on the desk surface offers ergonomic support and comfort during long gaming sessions.
Cable Management: The desk features two cable cutouts and a cable tray for organized cable management, helping to keep your gaming area neat and tidy.
Additional Accessories: The desk includes a headphone holder and a removable center baffle, adding to its convenience and functionality.
Assembly: All necessary tools and accessories, including an Allen key and screwdrivers, are included, making assembly straightforward and hassle-free.
TECHNICAL DATA
Dimensions: The desk measures 125cm in width, 72cm in depth, and 77.5cm in height.
Knee Space: 72.5cm in height.
Desktop Thickness: The desk surface has a thickness of 1.5cm.
Weight: The desk has an overall weight of 22.5 kilograms.
Durability:
The desk is designed to withstand robust use due to its powder-coated steel frame, injection-molded housing, and E1-compliant engineered board construction.
As manufacturer, Foshan Unique Furniture offers a complete OEM ODM service solutions.
Quick and easy to install. This product was developed for home and office use, and it was tested to support you all day long. With durability, safety and sustainability.
Wipe clean with a mild soapy solution.
Wipe dry with a clean cloth.