ALUMINIUM ALLOY EXECUTIVE SWIVEL GAMING OFFICE CHAIR ERGONOMIC ULTIMATE ULTRA U-AH0100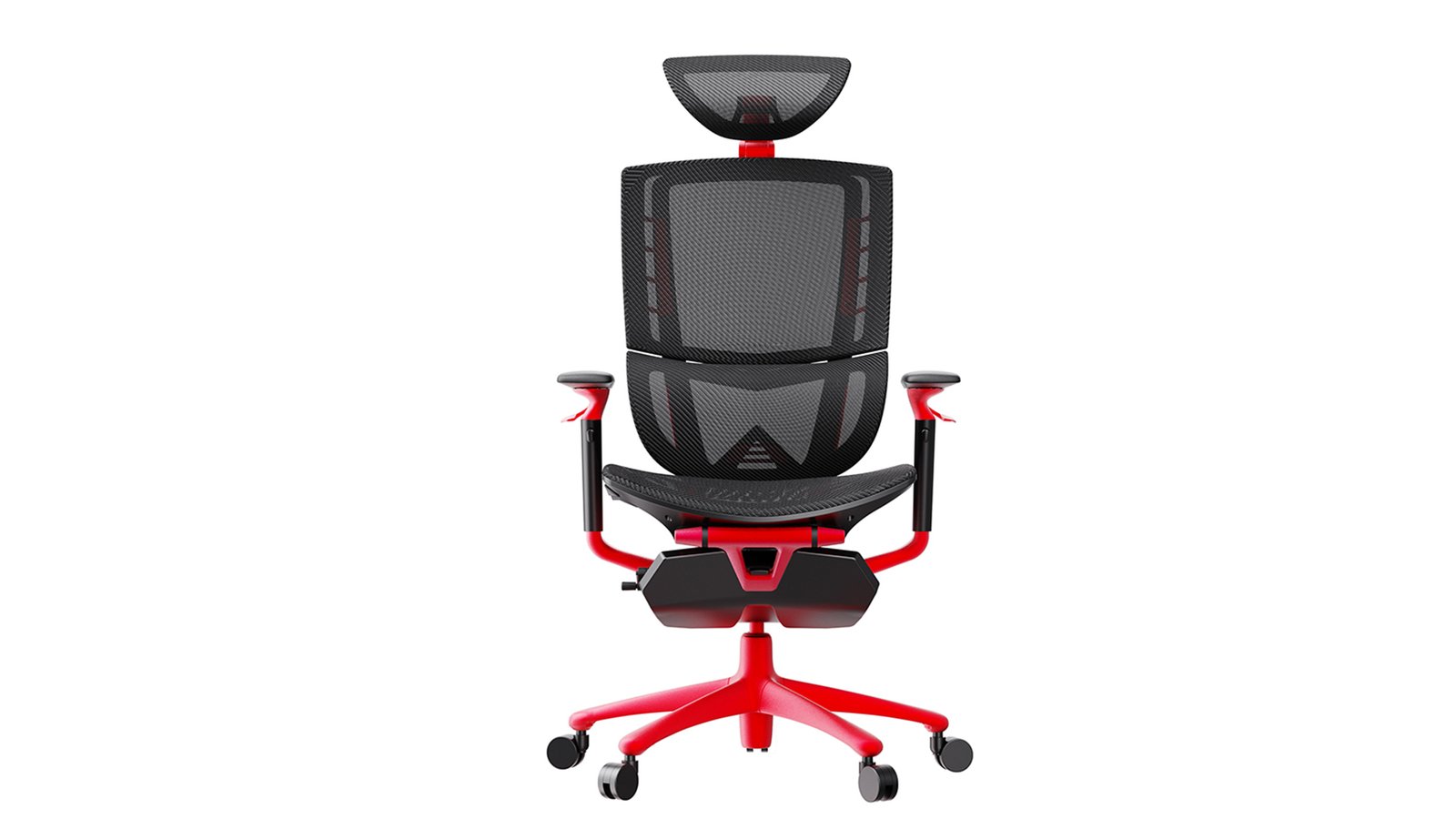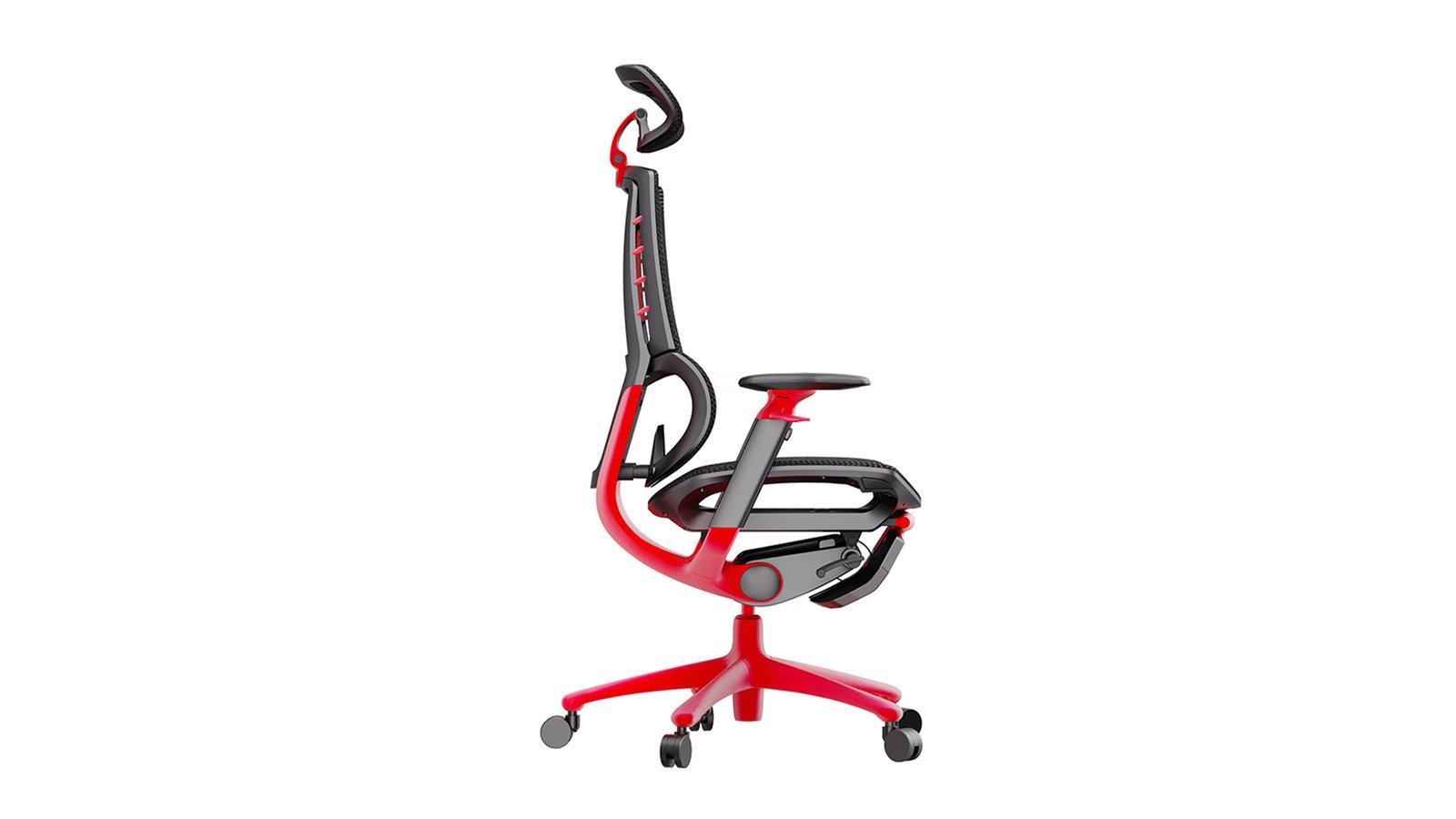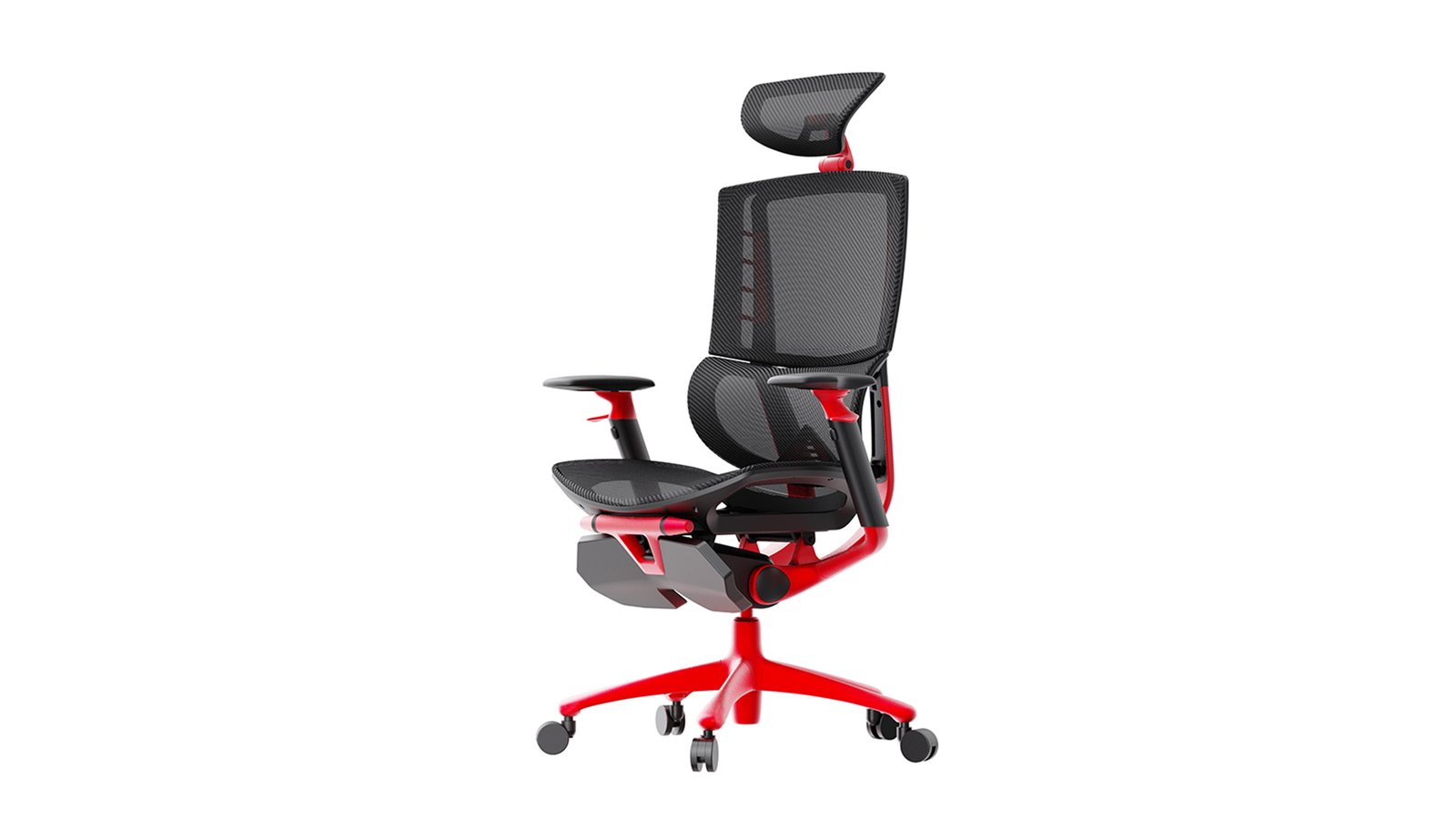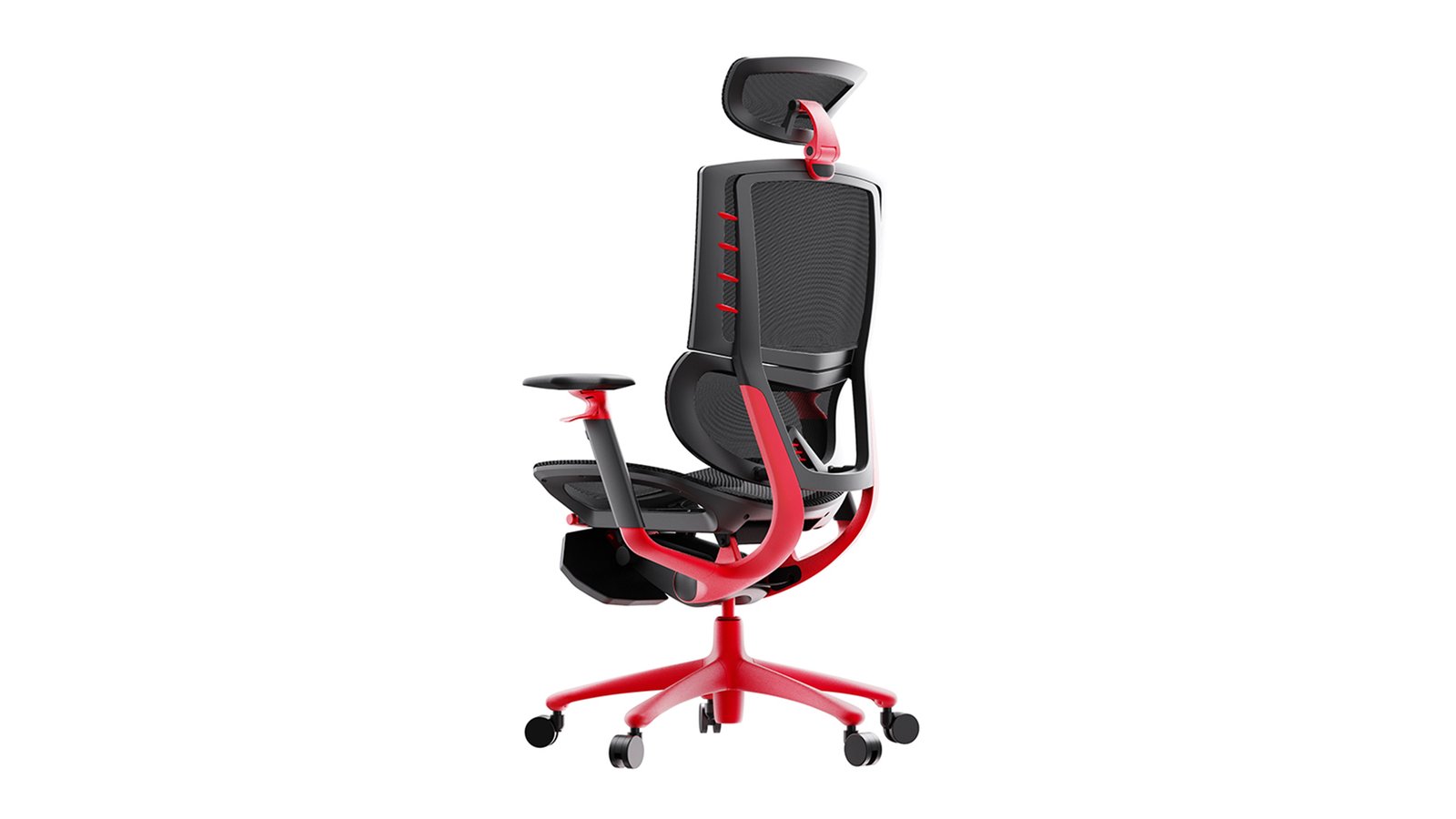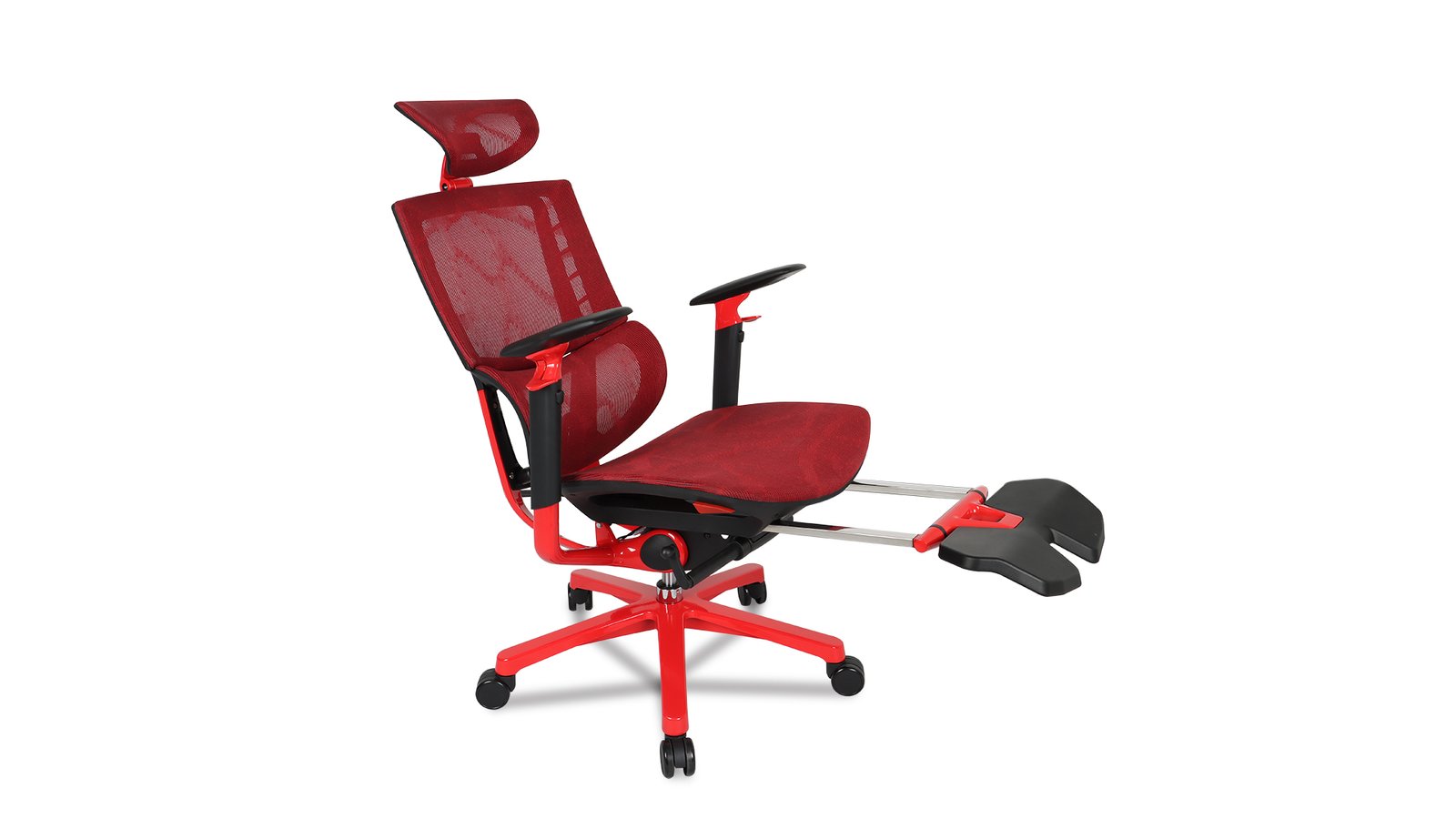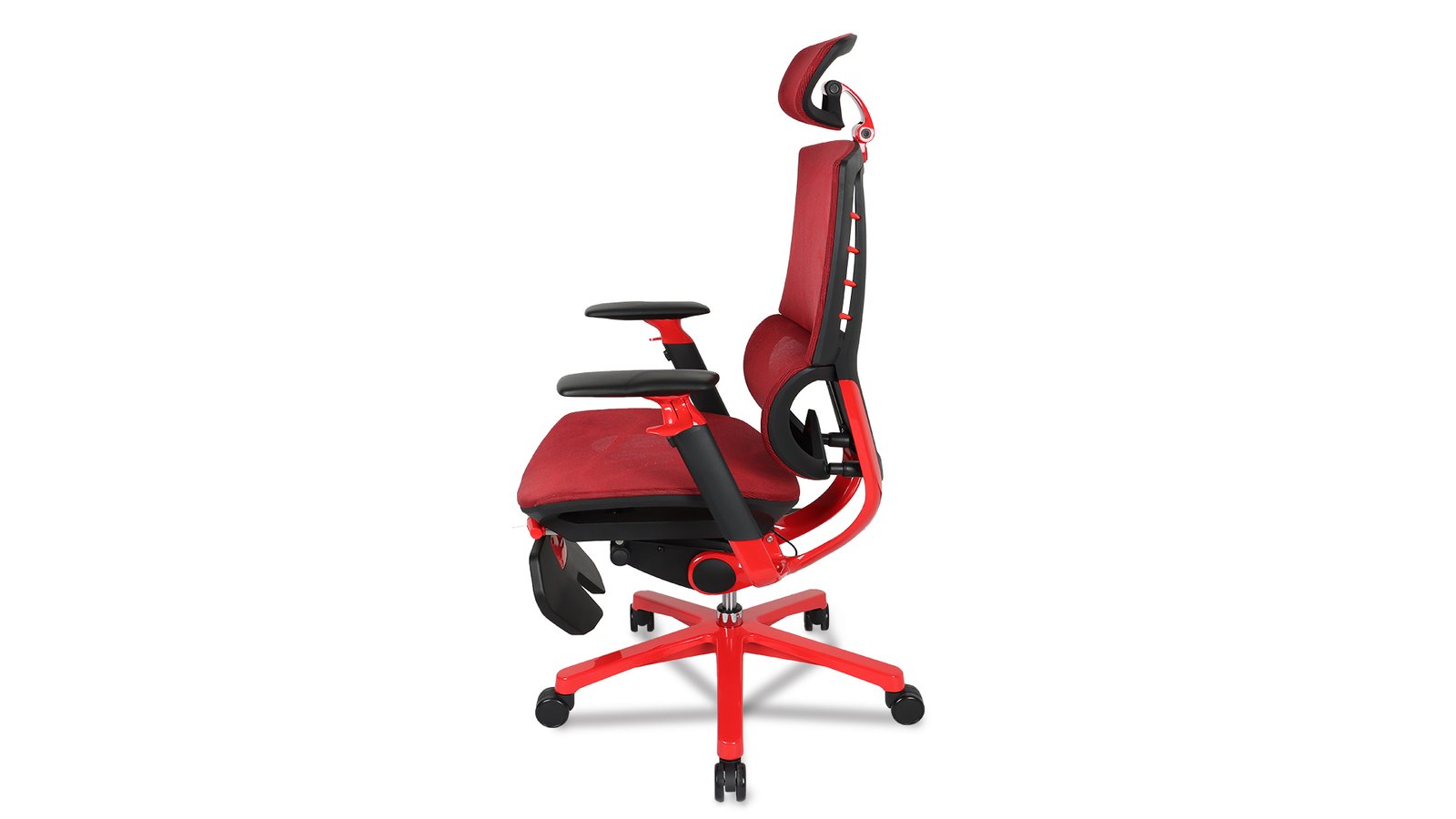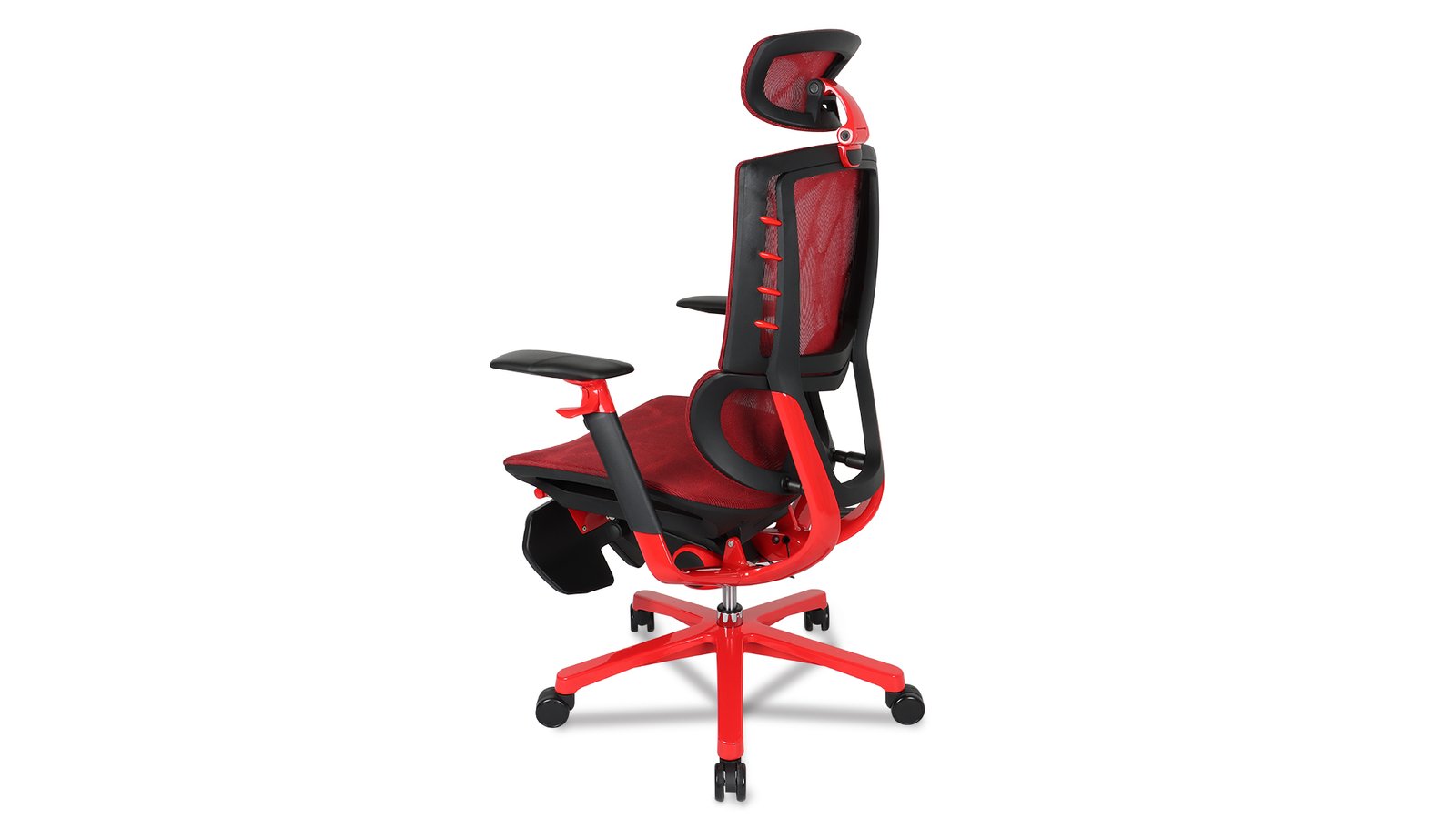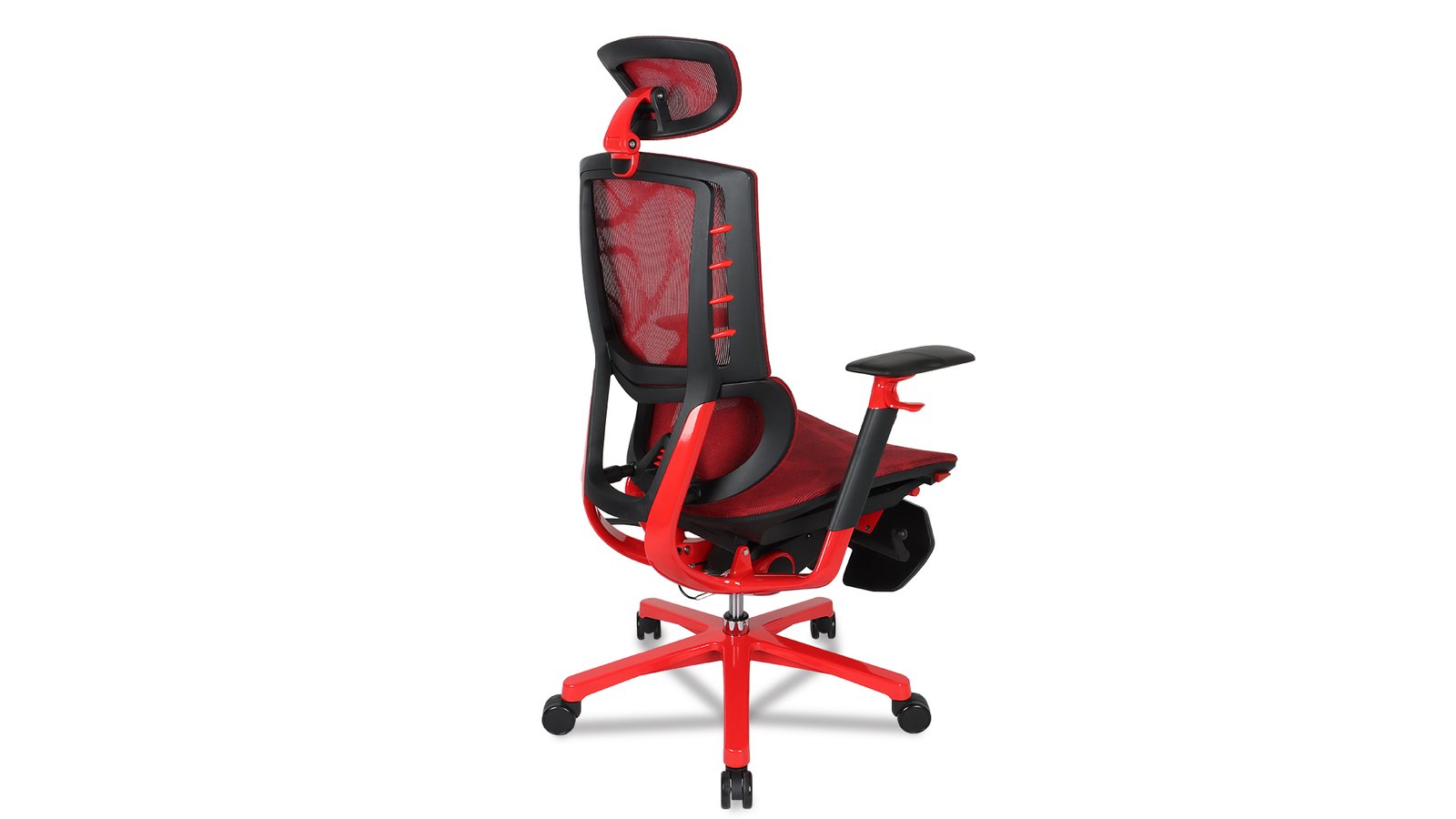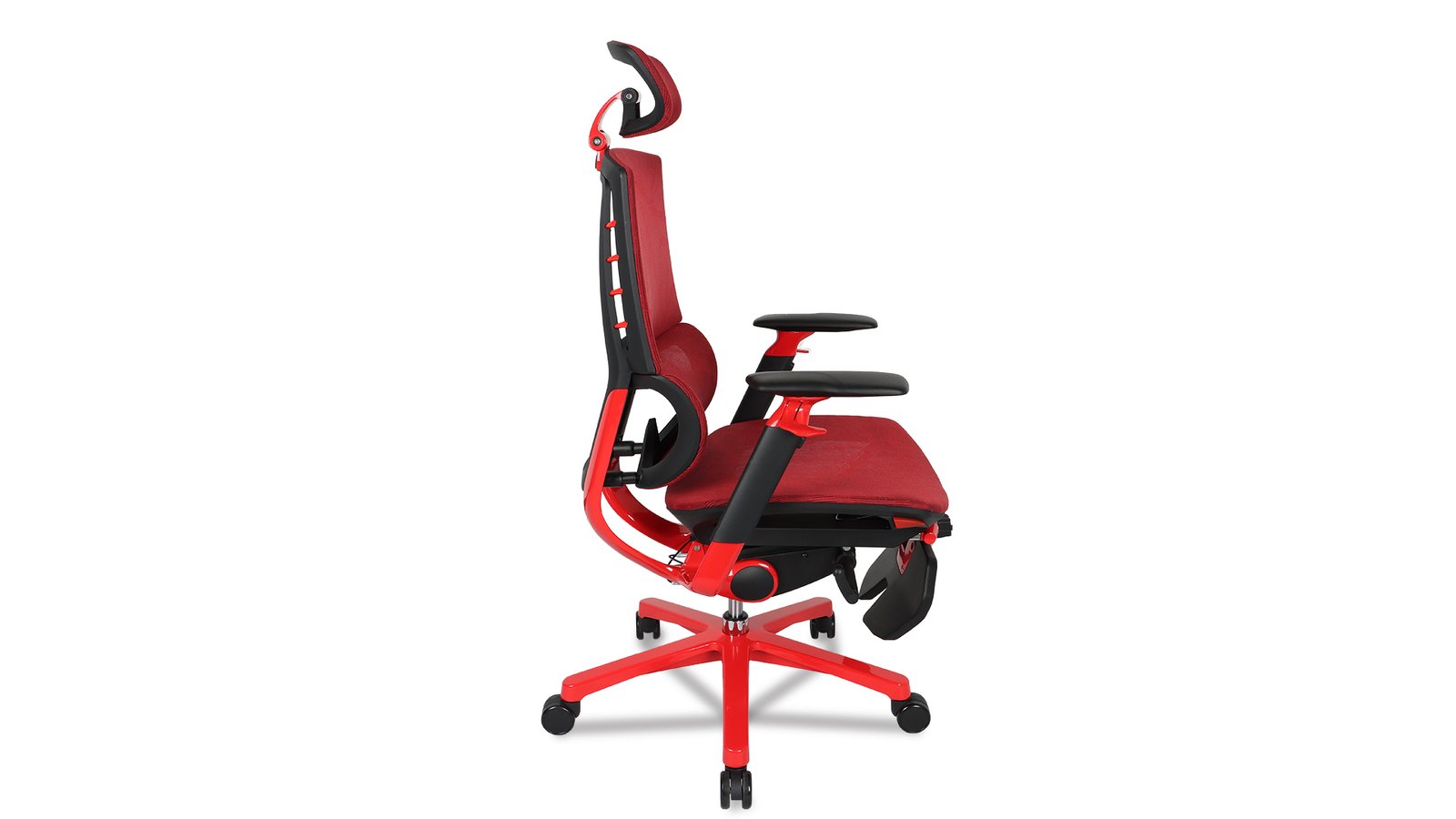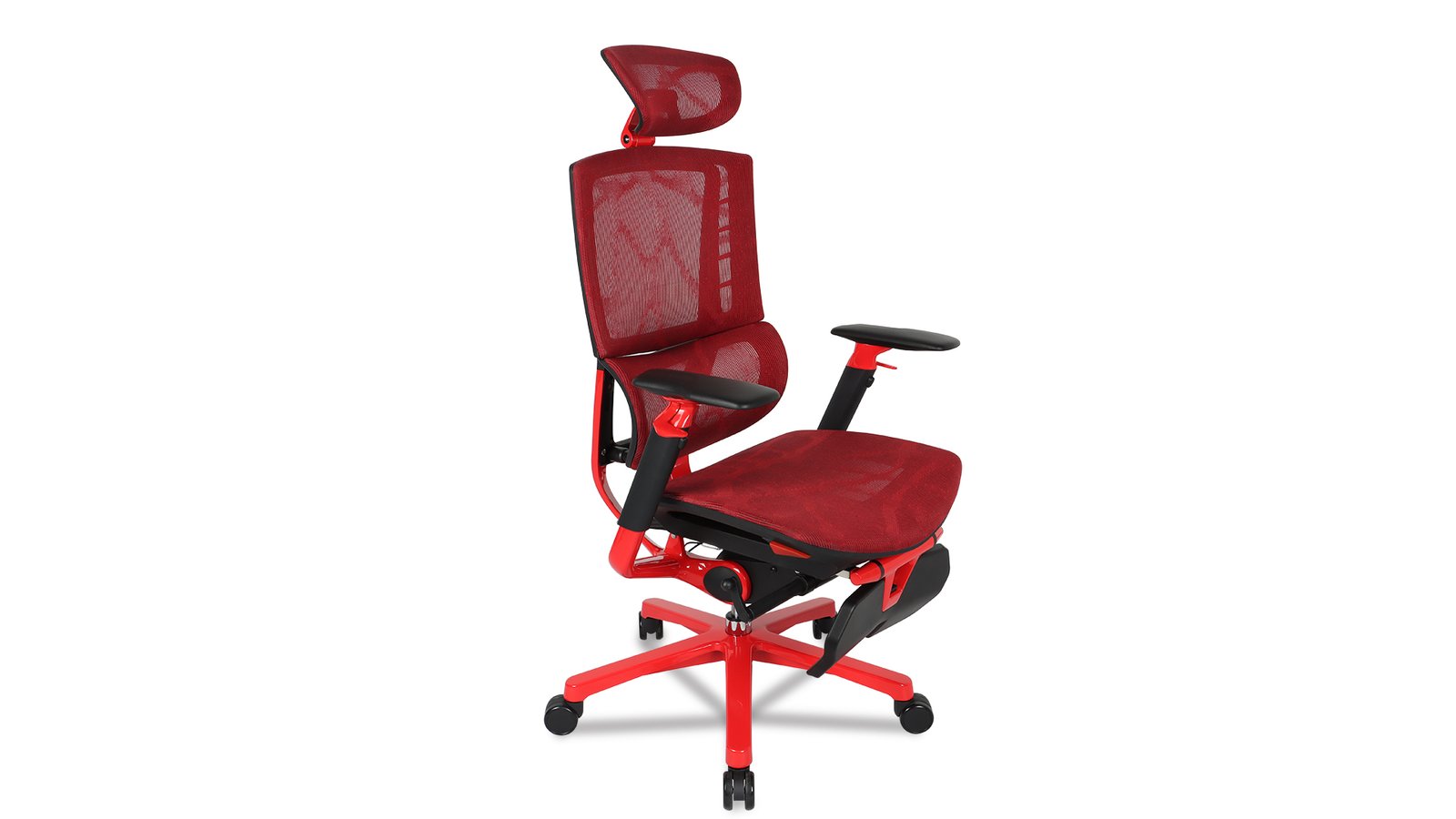 Gentle Ultimate ULTRA Ergonomic Curve Design

Wire Control

Adaptive

ULTIMATE Support For Game and Office Mixed Performance

PU ARMrest

Double shaft system

Exclusive dismountable aluminium alloy chair base
Experience ultimate comfort and support during long gaming sessions with the Ultimate ULTRA Series. Crafted with a sturdy aluminium alloy frame, this premium gaming chair offers exceptional durability and stability.
Ergonomically designed with adjustable settings, this chair ensures a perfect fit for any user. A high backrest with a built-in headrest, adjustable armrests, and adjustable height provide tailored support for your body type. The chair model is made with a unique Mesh offering a luxurious feel and superior comfort. Additionally, the chair has a tilt function for up to 121-degree recline, allowing for a relaxed position during breaks.
Equipped with gaming-specific features, this chair enhances your gaming experience. The chair rotates 360 degrees, allowing for easy movement without standing up, and has a class 4 gas lift for smooth and stable height adjustments.
In summary, the Ultimate ULTRA gaming chair is a stylish and functional chair that delivers on both form and function. It is the perfect addition to any gamer's setup, offering comfortable and supportive seating that helps you stay focused and perform at your best.
SPECIFICATIONS
| | |
| --- | --- |
| Model Number | U-AH0100 |
| Year Launch | 2022 (rev.A2) |
| Colours Available | We allow OEM ODM product customisation and technical modification for your brand. Contact our sales team. |
| Head Rest Pillow? | Yes |
| Head Rest Adjustment? | Yes |
| Head Rest Height | 17 mm |
| Head Rest Width | 35 mm |
| Head Rest Thickness | 10 mm |
| Head Rest Height Adjustment | 15 mm |
| Head Adjustment Levels | We allow OEM ODM product customisation and technical modification for your brand. Contact our sales team. |
| Head Height Range | We allow OEM ODM product customisation and technical modification for your brand. Contact our sales team. |
| Head Rotation Adjustments | A 130 degrees / B 130 degrees |
| Head Surface Materials | (PA + GF) + Hytrel material mesh |
| Removable Headrest? | We allow OEM ODM product customisation and technical modification for your brand. Contact our sales team. |
| Backside Frame Materials | PA + GF(outer)/PP + GF(inner) / Aluminum alloy |
| Backside Adjustment Levels | We allow OEM ODM product customisation and technical modification for your brand. Contact our sales team. |
| Backside Height Range | We allow OEM ODM product customisation and technical modification for your brand. Contact our sales team. |
| Backside Surface Materials | Mesh |
| Backside Length | 700 mm |
| Backside Width | 490 mm |
| Backside Thickness | 70 mm |
| Backside Foam Type | We allow OEM ODM product customisation and technical modification for your brand. Contact our sales team. |
| Backside Foam Density | We allow OEM ODM product customisation and technical modification for your brand. Contact our sales team. |
| Lumbar Height | 240 mm |
| Lumbar Width | 460 mm |
| Lumbar Thickness | 100 mm |
| Lumbar Pillow | Yes |
| Lumbar Foam Type | We allow OEM ODM product customisation and technical modification for your brand. Contact our sales team. |
| Lumbar Foam Density | We allow OEM ODM product customisation and technical modification for your brand. Contact our sales team. |
| Adjustable Lumbar Pillow | We allow OEM ODM product customisation and technical modification for your brand. Contact our sales team. |
| Removable Lumbar Pillow | We allow OEM ODM product customisation and technical modification for your brand. Contact our sales team. |
| Seat Frame Materials | PA + GF(outer)/PP + GF(inner) / Aluminum alloy |
| Seat Surface Materials | Mesh |
| Seat Foam Type | Moulded Foam |
| Seat Foam Density | 55 / 50 |
| Seat Height | 485 to 570 mm |
| Seat Width | 530 mm |
| Seat Depth | 540 mm to 590mm |
| Seat Thickness | 50mm |
| Pneumatic Gas Lift Cylinder (Class) | Class 4, SGS certified |
| Pneumatic Gas Lift Cylinder Specifications | We allow OEM ODM product customisation and technical modification for your brand. Contact our sales team. |
| Tilt Angle Lock | Yes |
| Tilting range | 18 Degrees |
| Floor to Seat base (mm) | We allow OEM ODM product customisation and technical modification for your brand. Contact our sales team. |
| Height Adjustment (mm) | 85 mm |
| Recline function? | Yes |
| Recline Angle | 103 to 121 Degrees |
| Mechanism | Stepless locking |
| Armrest type | 3D adjustment |
| Armrest Materials | PA+PG / PU |
| Armrest to Floor | 665 to 810 mm |
| Armrest Length | 260 mm |
| Armrest Width | 110 mm |
| Armrest Thickness | 30 mm |
| Armrest Height | We allow OEM ODM product customisation and technical modification for your brand. Contact our sales team. |
| Armrest to Seat | 155 to 215 mm |
| Base Diameter | We allow OEM ODM product customisation and technical modification for your brand. Contact our sales team. |
| Base Frame Coating | Polished |
| Base Frame Materials | Aluminum |
| Casters Diameter | 700 mm |
| Casters Materials | Nylon |
| Caster Light Function? | We allow OEM ODM product customisation and technical modification for your brand. Contact our sales team. |
| Caster Lock Function? | We allow OEM ODM product customisation and technical modification for your brand. Contact our sales team. |
| Caster Noise | Flexible and noiseless |
| Caster Quantity | 5 |
| RGB LED Light? | We allow OEM ODM product customisation and technical modification for your brand. Contact our sales team. |
| Ventilation System? | We allow OEM ODM product customisation and technical modification for your brand. Contact our sales team. |
| Massage System? | We allow OEM ODM product customisation and technical modification for your brand. Contact our sales team. |
| Software APP? | We allow OEM ODM product customisation and technical modification for your brand. Contact our sales team. |
| Warranty | Yes |
| Certifications | BIFMA, SGS |
| Maximum Load Static | 1136 |
| Maximus Load Dynamics | 136 |
| Chair Size (DxWxH) | 700 x 700 x 1125 to 1380 mm |
| NET Weight (KG) | 27.5 KG |
| Gross Weight (KG) | 35.5 KG |
| Packaging Size: Depth x Width x Height | 940 x 720 x 580 mm |
| Accessories | User Manual |
N/D = "Not Defined";
Most of the options are customized and configurable.
You can configure and set it up in many ways, the values or descriptions will be different according to your requests
DOWNLOADS