Action Spider Gaming Chair Design U-AH0103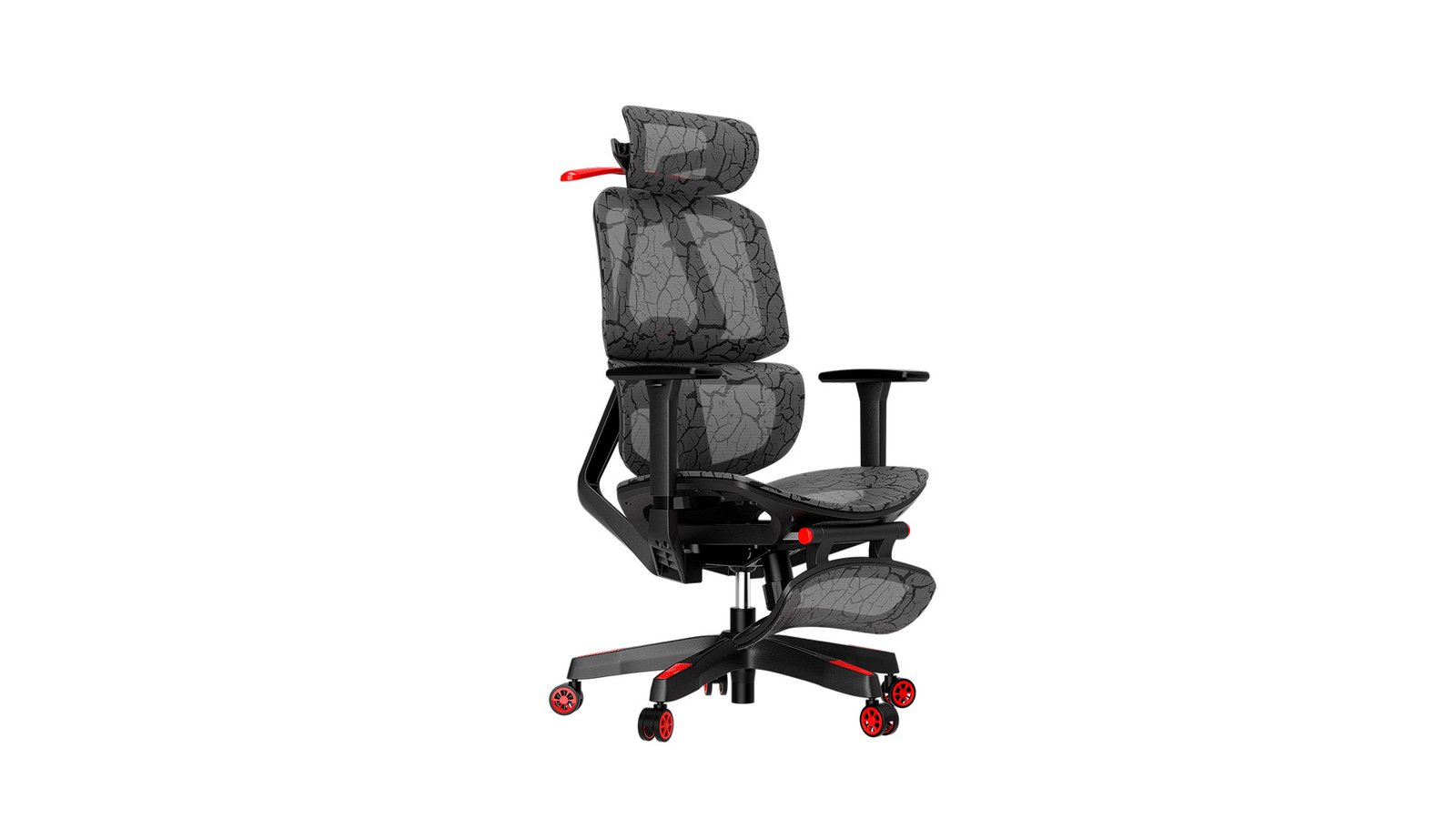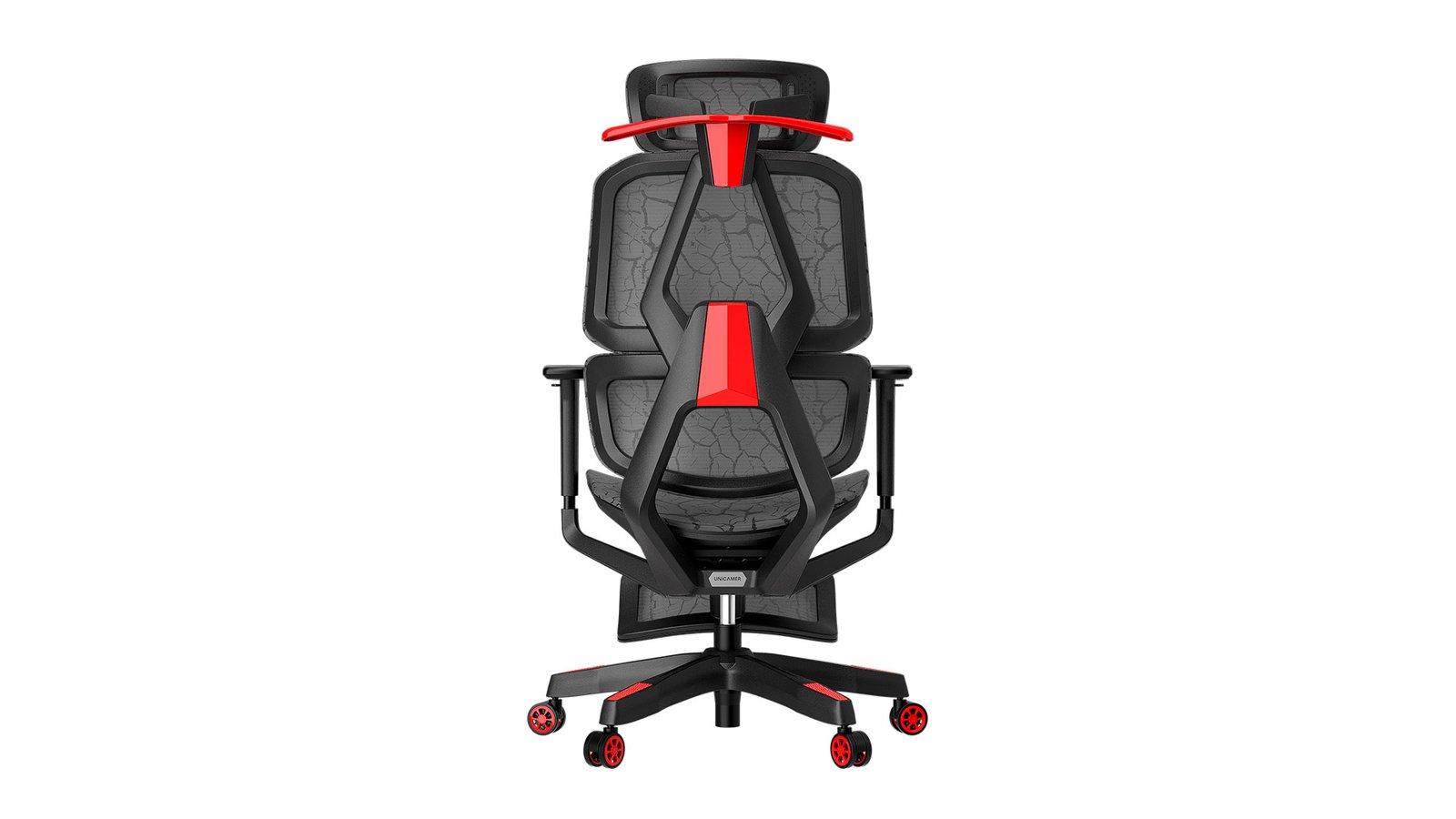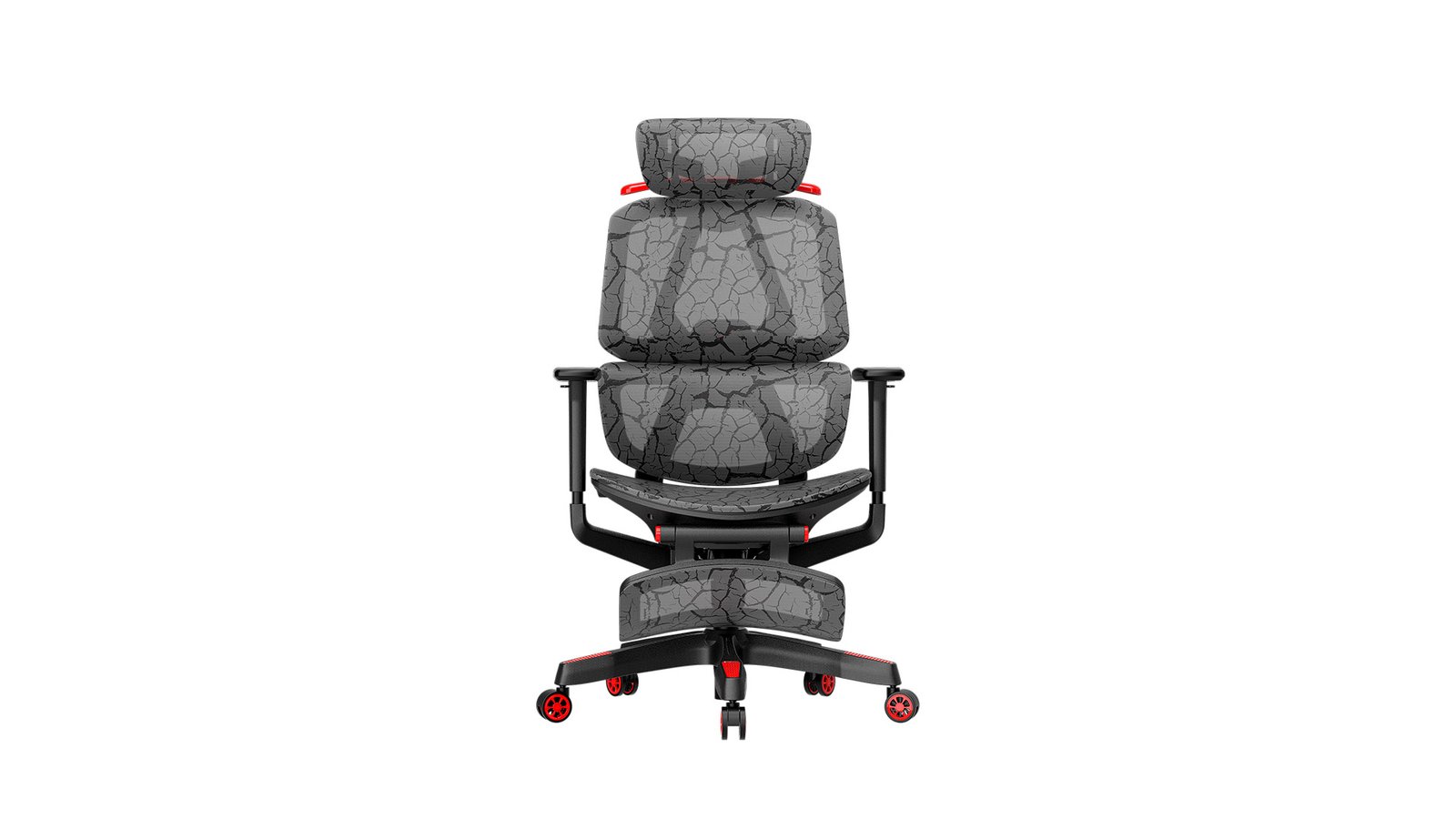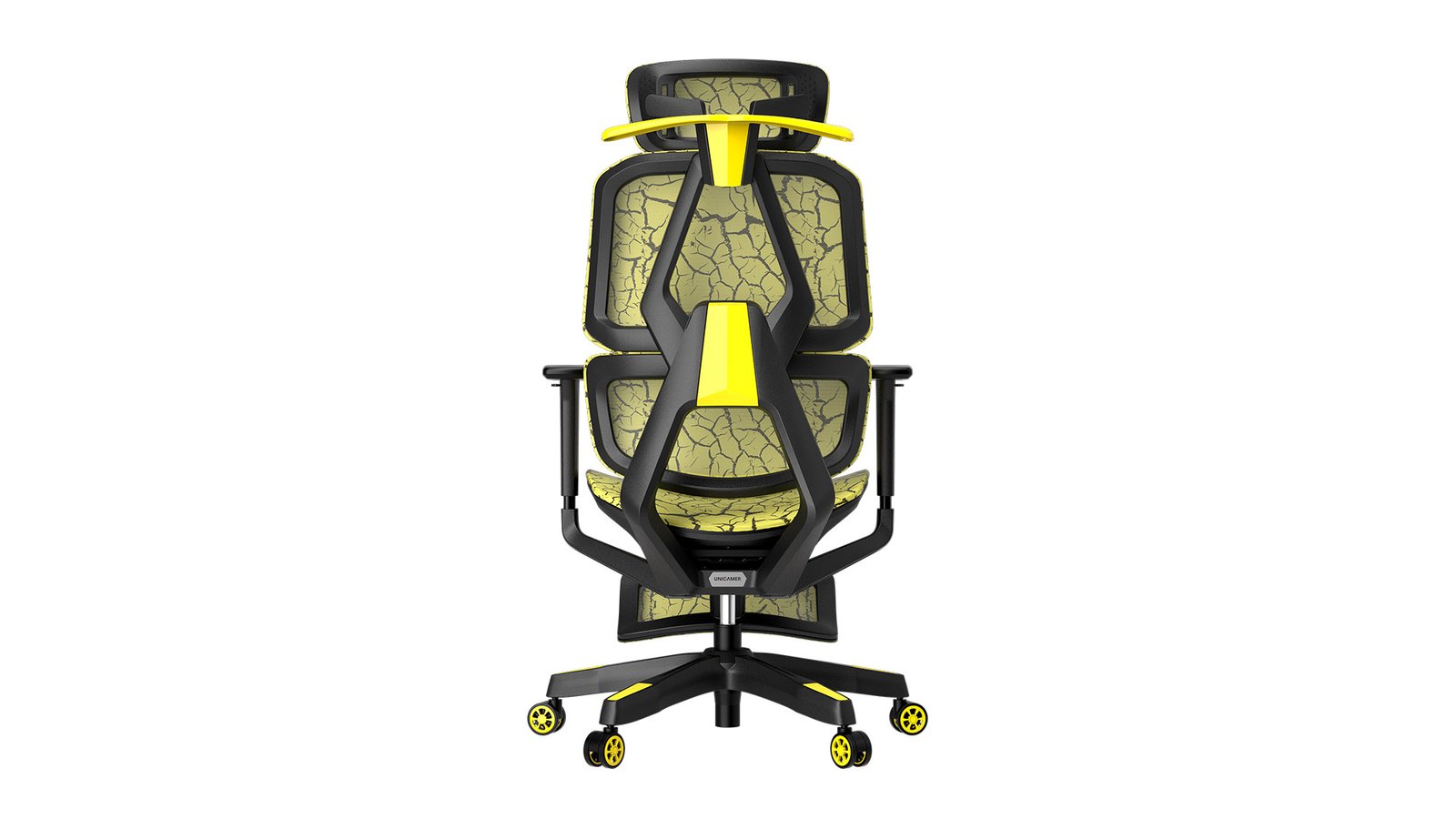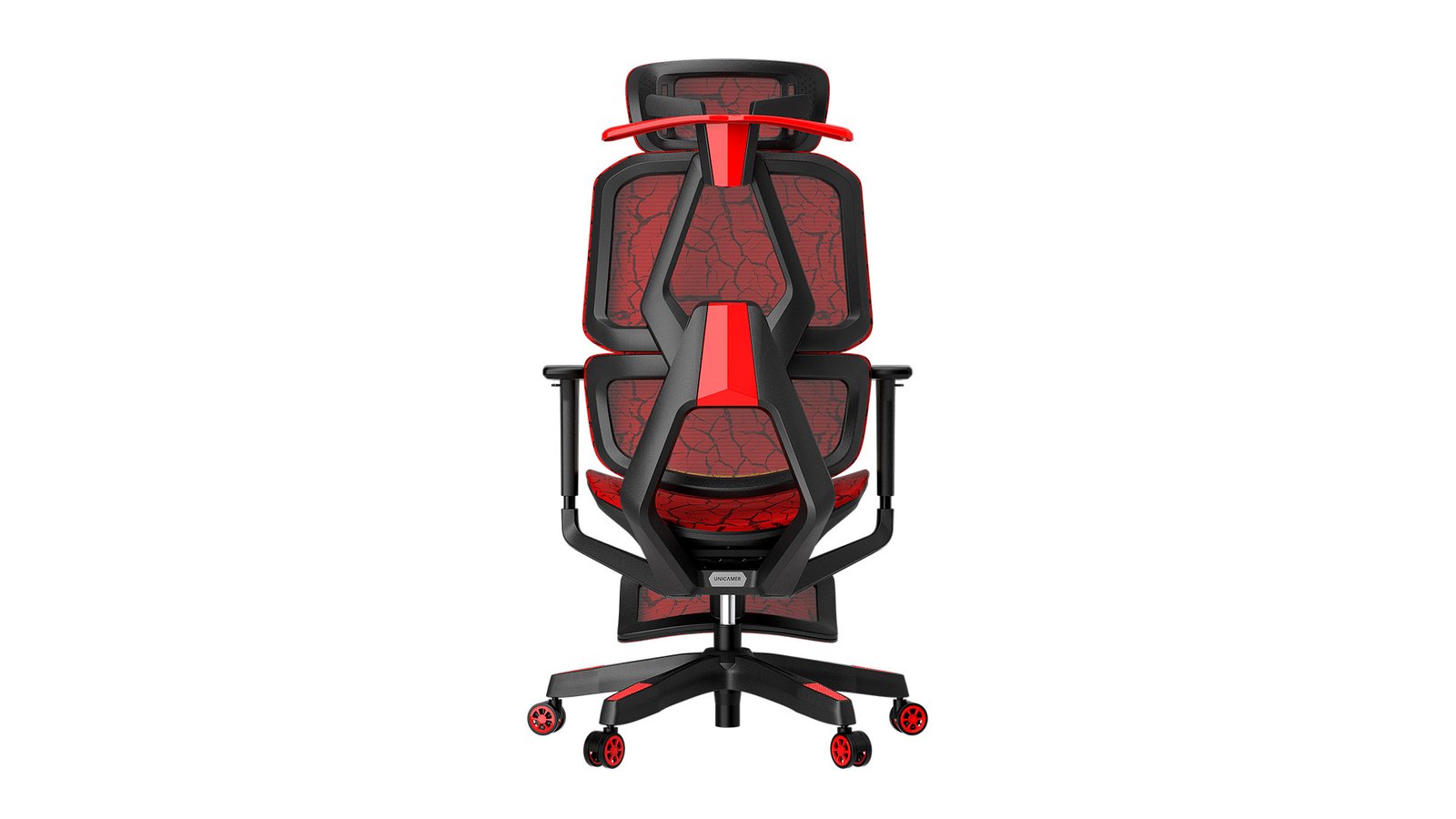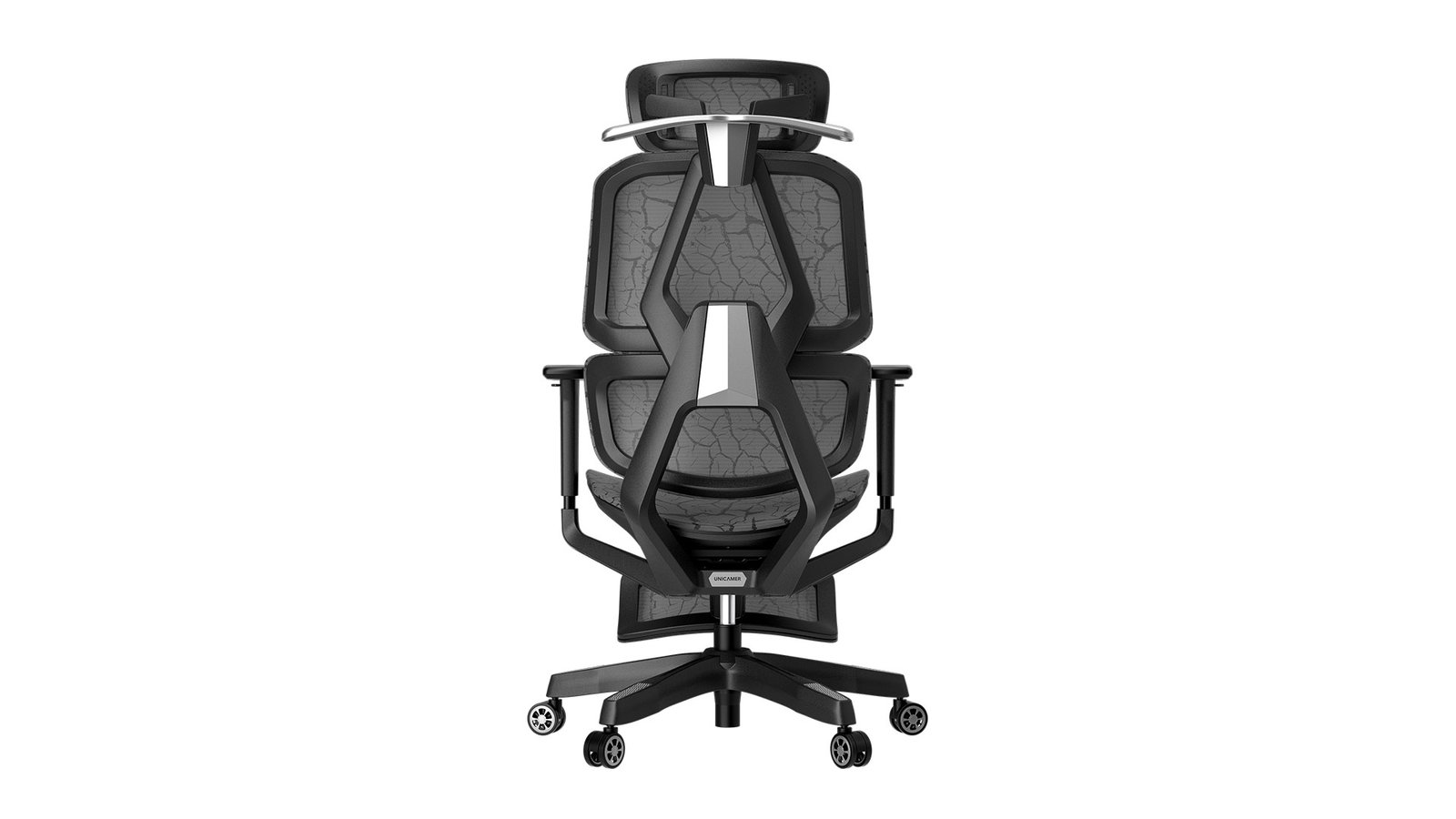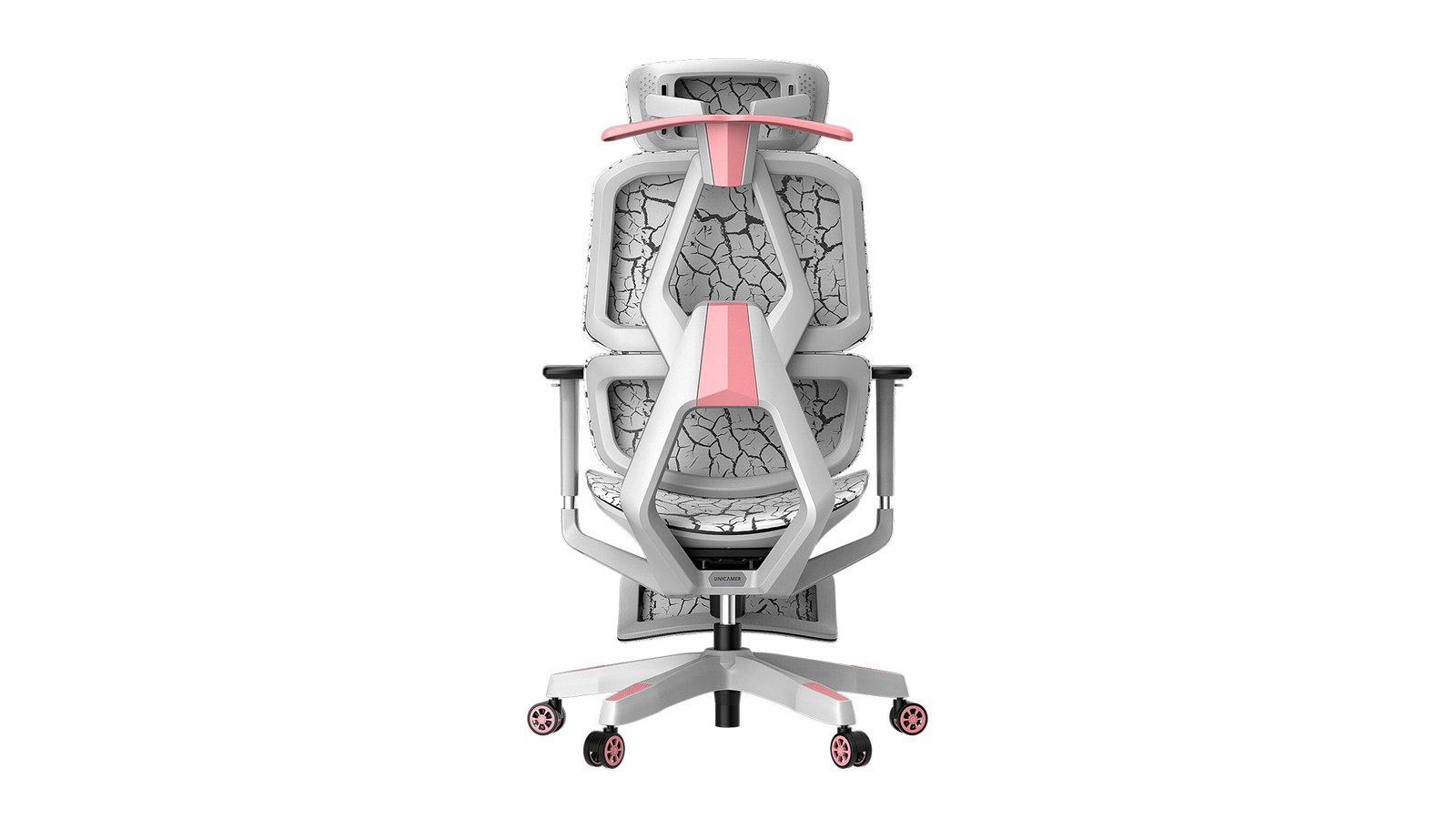 Gaming chair inspired by spider action gaming
The Action Spider Gaming Chair, with the model number U-AH0103 is a high-quality gaming chair designed for the ultimate gaming experience. With its striking design that will stand out in any gaming setup. If you own a brand, you can customize it with your logo, your brand, and your colours. But if you need deep customization we also can do it.
This model features sturdy and durable construction, built to last even through extended gaming sessions.
We designed it with ergonomics in mind, providing comfortable and supportive seating for long periods of time. The chair has a 360-degree swivel, enabling users to move around quickly without having to get up.
This model is also equipped with a range of features designed specifically for gaming and features adjustable settings, including an adjustable armrest, a headrest pillow, and a lumbar cushion for added support. The chair's height is also adjustable, making it suitable for users of different sizes.
Overall, the Action Spider Gaming Chair U-AH0103 is a premium quality product that offers both style and functionality. It is the perfect addition to any gamer's setup, providing comfortable and supportive seating that allows gamers to focus on their gameplay and achieve better results.
SPECIFICATIONS
| MODEL NUMBER | U-AH0103 |
| --- | --- |
| Year Launch | 2023 |
| Colours Available | We allow OEM ODM product customisation and technical modification for your brand. Contact our sales team. |
| Head Rest? | Yes |
| Head Rest Adjustment? | Yes |
| Head Rest Height | We allow OEM ODM product customisation and technical modification for your brand. Contact our sales team. |
| Head Rest Width | We allow OEM ODM product customisation and technical modification for your brand. Contact our sales team. |
| Head Rest Thickness | We allow OEM ODM product customisation and technical modification for your brand. Contact our sales team. |
| Head Rest Height Adjustment | We allow OEM ODM product customisation and technical modification for your brand. Contact our sales team. |
| Head Adjustment Levels | We allow OEM ODM product customisation and technical modification for your brand. Contact our sales team. |
| Head Height Range | We allow OEM ODM product customisation and technical modification for your brand. Contact our sales team. |
| Head Rotation Adjustments | We allow OEM ODM product customisation and technical modification for your brand. Contact our sales team. |
| Head Surface Materials | We allow OEM ODM product customisation and technical modification for your brand. Contact our sales team. |
| Removable Head Rest | We allow OEM ODM product customisation and technical modification for your brand. Contact our sales team. |
| Backside Frame Materials | We allow OEM ODM product customisation and technical modification for your brand. Contact our sales team. |
| Backside Adjustment Levels | We allow OEM ODM product customisation and technical modification for your brand. Contact our sales team. |
| Backside Height Range | We allow OEM ODM product customisation and technical modification for your brand. Contact our sales team. |
| Backside Surface Materials | We allow OEM ODM product customisation and technical modification for your brand. Contact our sales team. |
| Backside Length | We allow OEM ODM product customisation and technical modification for your brand. Contact our sales team. |
| Backside Width | We allow OEM ODM product customisation and technical modification for your brand. Contact our sales team. |
| Backside Thickness | We allow OEM ODM product customisation and technical modification for your brand. Contact our sales team. |
| Backside Foam Type | We allow OEM ODM product customisation and technical modification for your brand. Contact our sales team. |
| Backside Foam Density | We allow OEM ODM product customisation and technical modification for your brand. Contact our sales team. |
| Lumbar Height | We allow OEM ODM product customisation and technical modification for your brand. Contact our sales team. |
| Lumbar Width | We allow OEM ODM product customisation and technical modification for your brand. Contact our sales team. |
| Lumbar Thickness | We allow OEM ODM product customisation and technical modification for your brand. Contact our sales team. |
| Lumbar Pillow | We allow OEM ODM product customisation and technical modification for your brand. Contact our sales team. |
| Lumbar Foam Type | We allow OEM ODM product customisation and technical modification for your brand. Contact our sales team. |
| Lumbar Foam Density | We allow OEM ODM product customisation and technical modification for your brand. Contact our sales team. |
| Adjustable Lumbar Pillow | We allow OEM ODM product customisation and technical modification for your brand. Contact our sales team. |
| Removable Lumbar Pillow | We allow OEM ODM product customisation and technical modification for your brand. Contact our sales team. |
| Seat Frame Materials | We allow OEM ODM product customisation and technical modification for your brand. Contact our sales team. |
| Seat Surface Materials | We allow OEM ODM product customisation and technical modification for your brand. Contact our sales team. |
| Seat Foam Type | We allow OEM ODM product customisation and technical modification for your brand. Contact our sales team. |
| Seat Foam Density | We allow OEM ODM product customisation and technical modification for your brand. Contact our sales team. |
| Seat Height | We allow OEM ODM product customisation and technical modification for your brand. Contact our sales team. |
| Seat Width | We allow OEM ODM product customisation and technical modification for your brand. Contact our sales team. |
| Seat Depth | We allow OEM ODM product customisation and technical modification for your brand. Contact our sales team. |
| Seat Thickness | We allow OEM ODM product customisation and technical modification for your brand. Contact our sales team. |
| Pneumatic Gas Lift Cylinder (Class) | Class 4, SGS certified |
| Pneumatic Gas Lift Cylinder Specifications | We allow OEM ODM product customisation and technical modification for your brand. Contact our sales team. |
| Tilt Angel Locker | We allow OEM ODM product customisation and technical modification for your brand. Contact our sales team. |
| Tilting range | We allow OEM ODM product customisation and technical modification for your brand. Contact our sales team. |
| Floor to Seat base (mm) | We allow OEM ODM product customisation and technical modification for your brand. Contact our sales team. |
| Height Adjustment (mm) | We allow OEM ODM product customisation and technical modification for your brand. Contact our sales team. |
| Recline function? | Yes |
| Recline Angle | We allow OEM ODM product customisation and technical modification for your brand. Contact our sales team. |
| Mechanism | We allow OEM ODM product customisation and technical modification for your brand. Contact our sales team. |
| Armrest type | We allow OEM ODM product customisation and technical modification for your brand. Contact our sales team. |
| Armrest Materials | We allow OEM ODM product customisation and technical modification for your brand. Contact our sales team. |
| Armrest to Floor | We allow OEM ODM product customisation and technical modification for your brand. Contact our sales team. |
| Armrest Length | We allow OEM ODM product customisation and technical modification for your brand. Contact our sales team. |
| Armrest Width | We allow OEM ODM product customisation and technical modification for your brand. Contact our sales team. |
| Armrest Thickness | We allow OEM ODM product customisation and technical modification for your brand. Contact our sales team. |
| Armrest Height | We allow OEM ODM product customisation and technical modification for your brand. Contact our sales team. |
| Armrest to Seat | We allow OEM ODM product customisation and technical modification for your brand. Contact our sales team. |
| Base Diameter | We allow OEM ODM product customisation and technical modification for your brand. Contact our sales team. |
| Base Frame Coating | We allow OEM ODM product customisation and technical modification for your brand. Contact our sales team. |
| Base Frame Materials | We allow OEM ODM product customisation and technical modification for your brand. Contact our sales team. |
| Casters Diameter | We allow OEM ODM product customisation and technical modification for your brand. Contact our sales team. |
| Casters Materials | We allow OEM ODM product customisation and technical modification for your brand. Contact our sales team. |
| Caster Light Function? | We allow OEM ODM product customisation and technical modification for your brand. Contact our sales team. |
| Caster Lock Function? | We allow OEM ODM product customisation and technical modification for your brand. Contact our sales team. |
| Caster Noise | We allow OEM ODM product customisation and technical modification for your brand. Contact our sales team. |
| Caster Quantity | 5 |
| RGB LED Light? | We allow OEM ODM product customisation and technical modification for your brand. Contact our sales team. |
| Ventilation System? | We allow OEM ODM product customisation and technical modification for your brand. Contact our sales team. |
| Massage System? | We allow OEM ODM product customisation and technical modification for your brand. Contact our sales team. |
| Software APP? | We allow OEM ODM product customisation and technical modification for your brand. Contact our sales team. |
| Warranty | Yes |
| Certifications | We allow OEM ODM product customisation and technical modification for your brand. Contact our sales team. |
| Maximum Load Static | We allow OEM ODM product customisation and technical modification for your brand. Contact our sales team. |
| Maximus Load Dynamics | We allow OEM ODM product customisation and technical modification for your brand. Contact our sales team. |
| Chair Size (DxWxH) | We allow OEM ODM product customisation and technical modification for your brand. Contact our sales team. |
| NET Weight (KG) | We allow OEM ODM product customisation and technical modification for your brand. Contact our sales team. |
| Gross Weight (KG) | We allow OEM ODM product customisation and technical modification for your brand. Contact our sales team. |
| Packaging Size: Depth x Width x Height | We allow OEM ODM product customisation and technical modification for your brand. Contact our sales team. |
| Accessories | User Manual |
N/D = "Not Defined";
Most of the options are customized and configurable.
You can configure and set it up in many ways, the values or descriptions will be different according to your requests
DOWNLOADS