Come celebrate the milestone of over 2000 followers!
🎉🎉 WazaaaaAAAa! We are pleased to announce that Unigamer – Foshan Unique Furniture has reached a significant milestone of surpassing 2000 followers on LinkedIn! 🚀🎊
Check our social media by clicking here.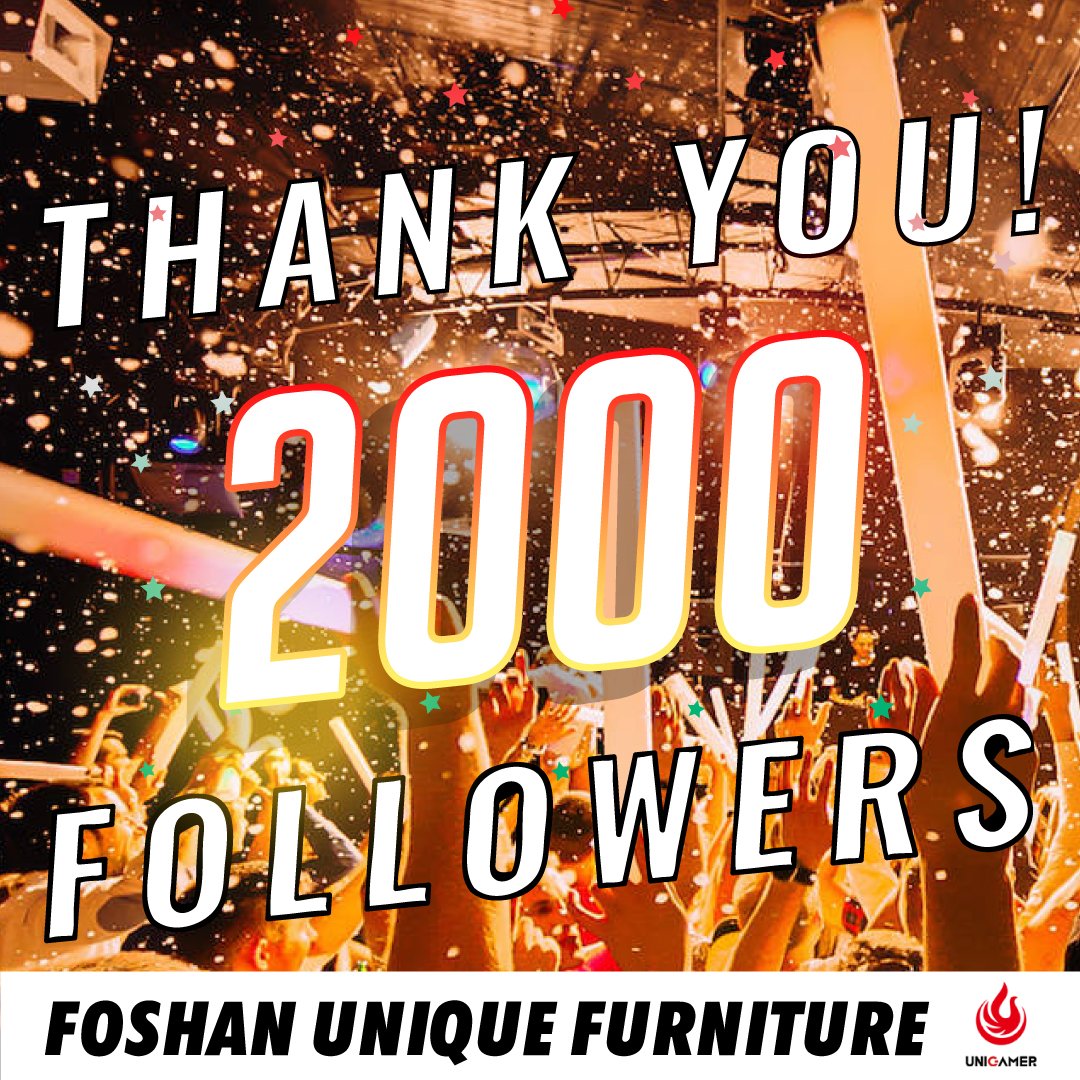 We want to extend our warmest gratitude to each one of you for being a part of our journey every day. Your support, engagement, and trust have been the driving force to grow not only on social media, but also as one of the leading office furniture manufacturing companies that focus exclusively on B2B furniture professionals.
To celebrate this achievement, we are offering an EXTRA DISCOUNT 10% OFF, on the B2B list price, for orders confirmed until 11 August 2023 (23:59 GMT+8).
On the other hand, it is important to mention that this achievement would not have been possible without the dedication of our fantastic team, from different departments, who constantly strive to exceed expectations and provide exceptional experiences to each partner customers.
We remain committed to providing top-notch solutions that meet your needs, to listening to people feedback and serve your business better. We thank all our partners for your trust and continued support.
Let's keep in touch with our furniture industry network on LinkedIn, which connects us all. We are excited to share this journey of our lives with you and look forward to building an even stronger furniture community.
Thanks for being part of Unigamer – Foshan Unique Furniture Co Ltd!