Unigamer Gaming Desk UDG009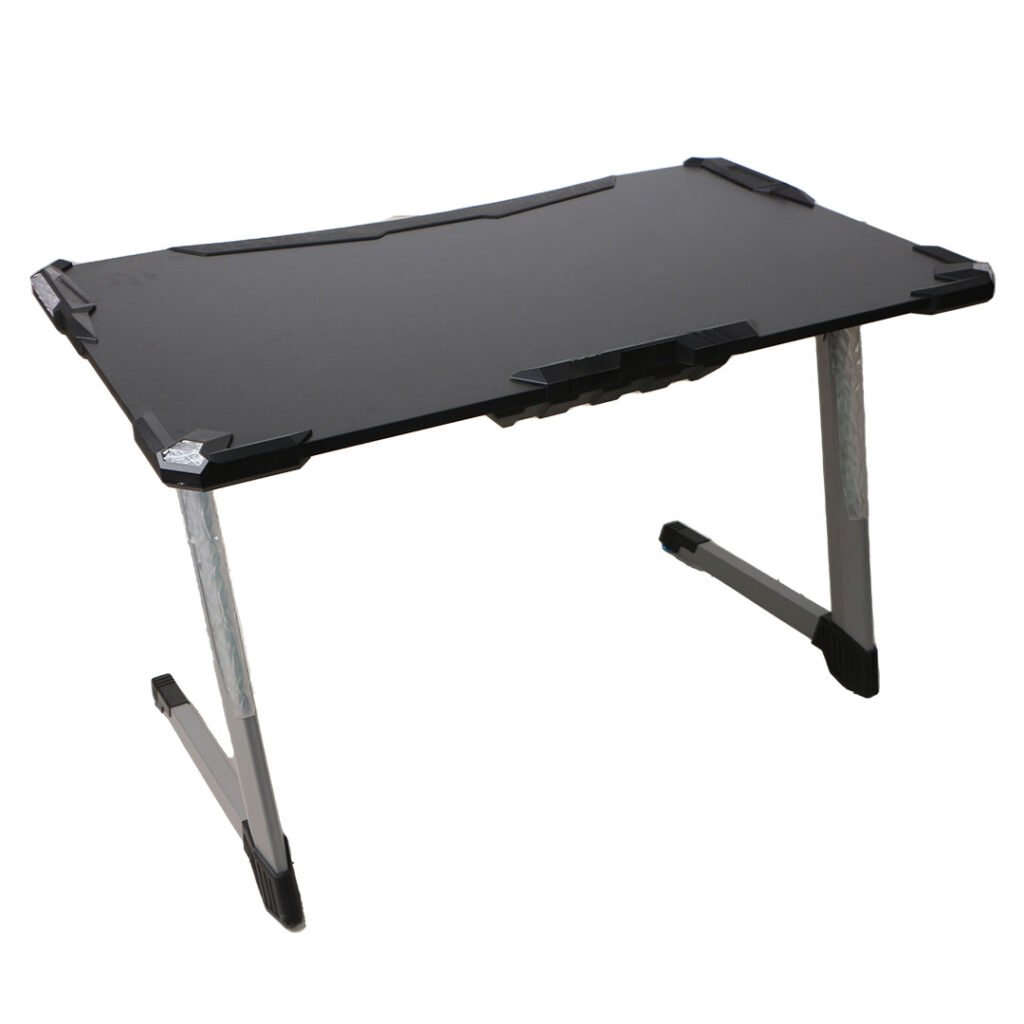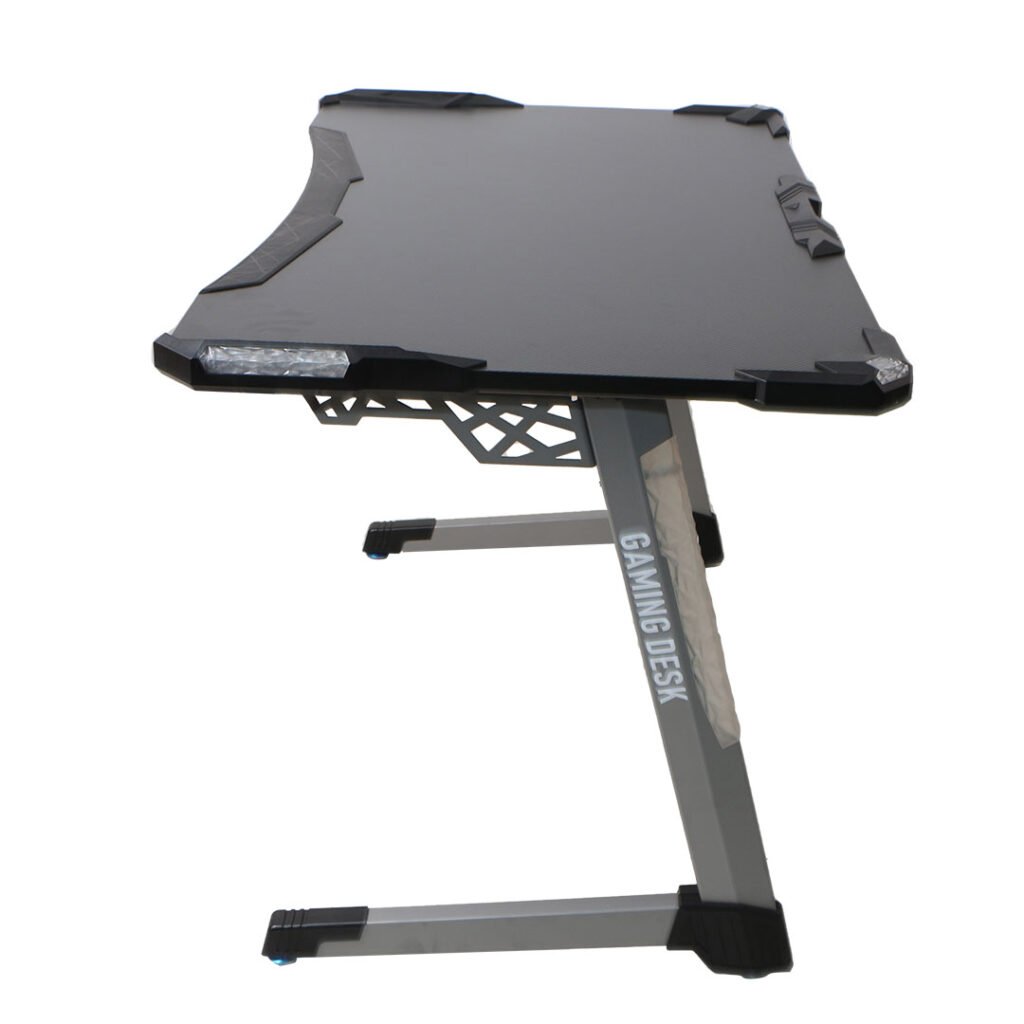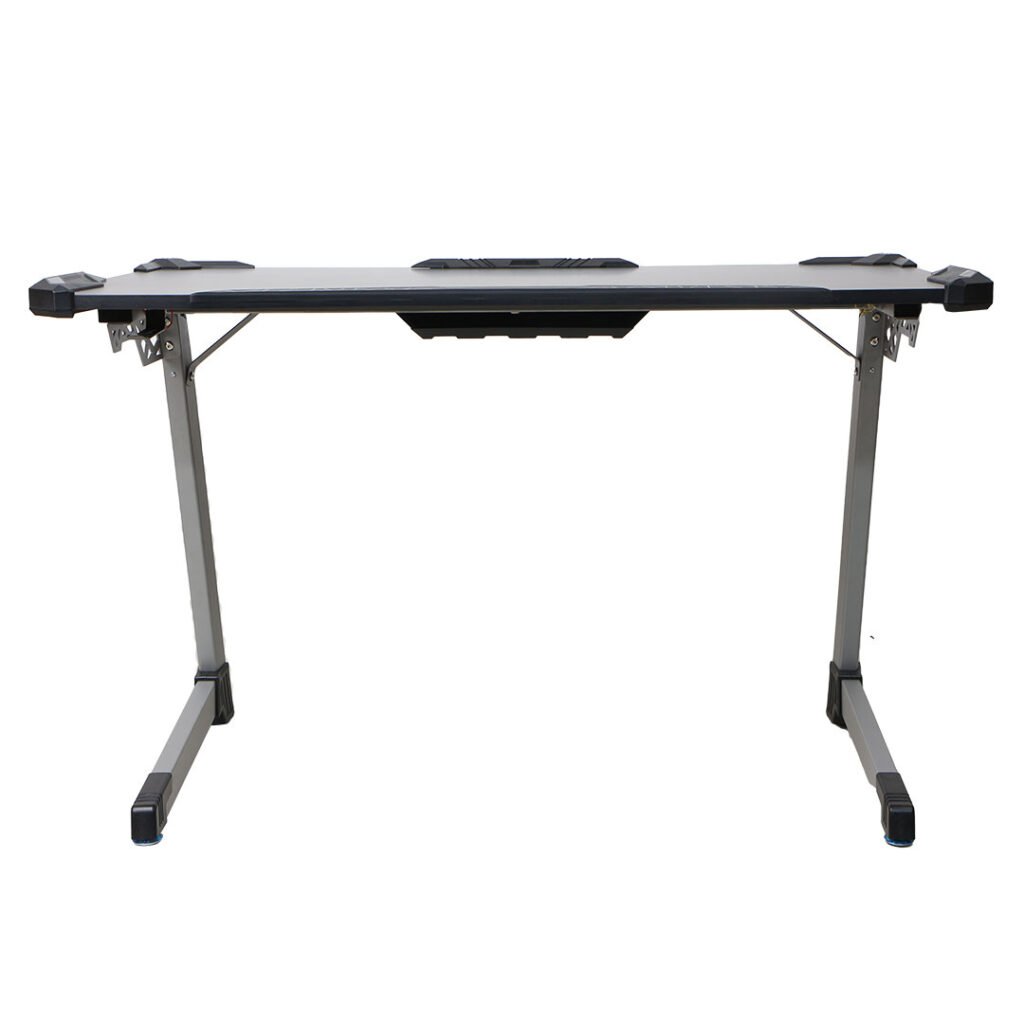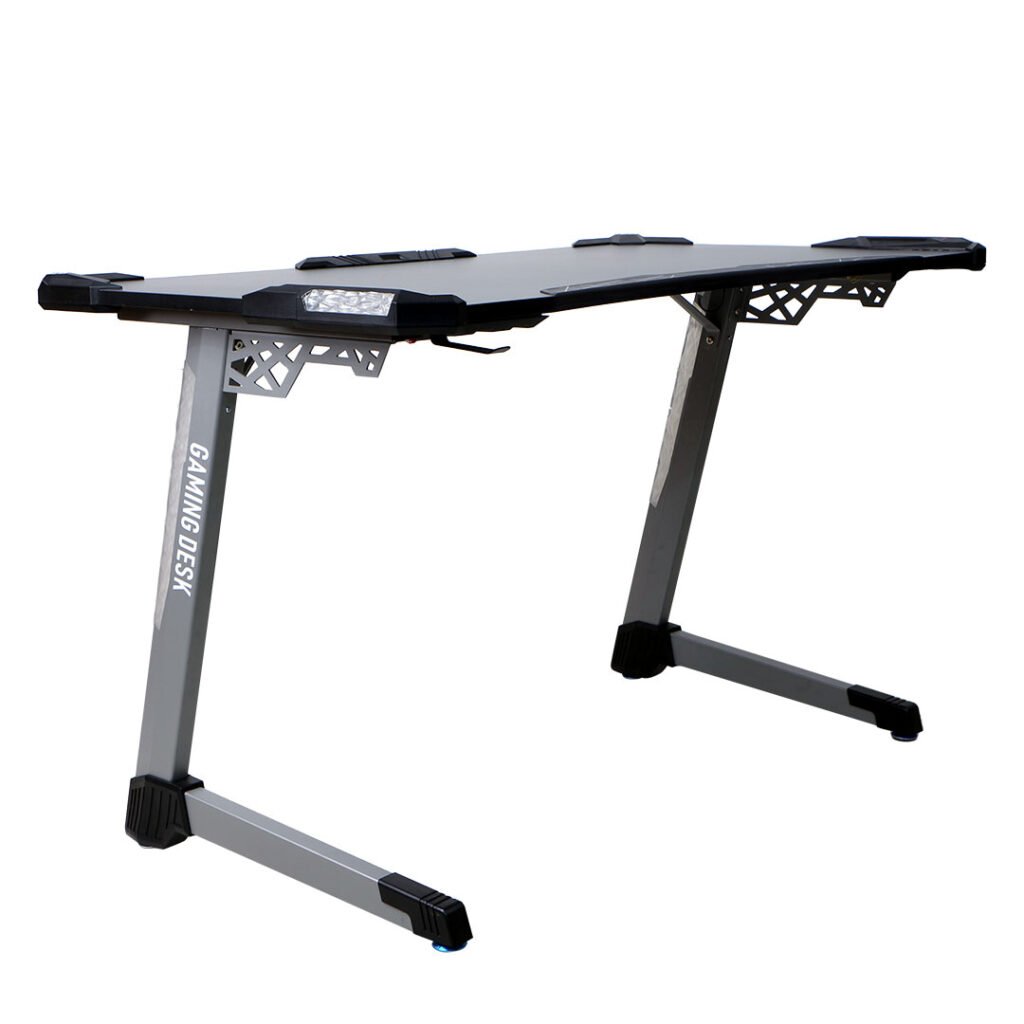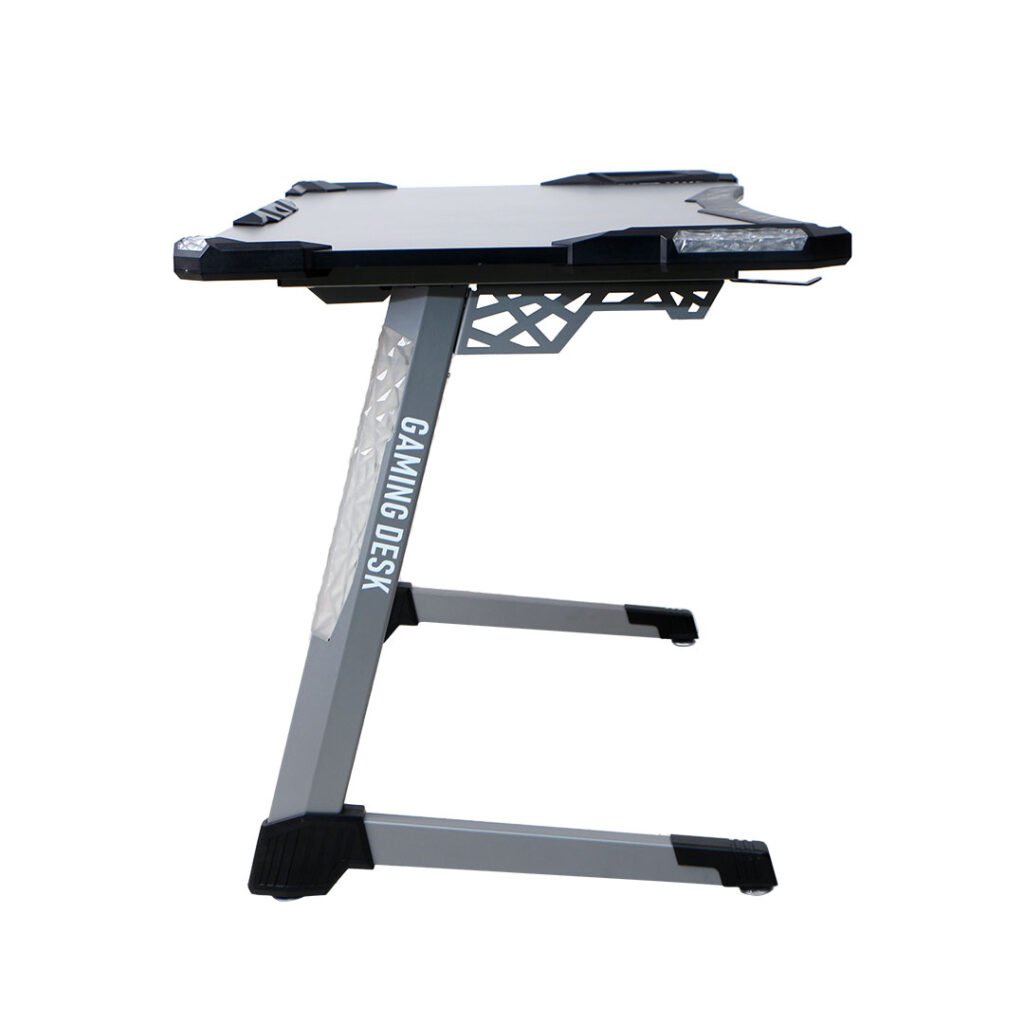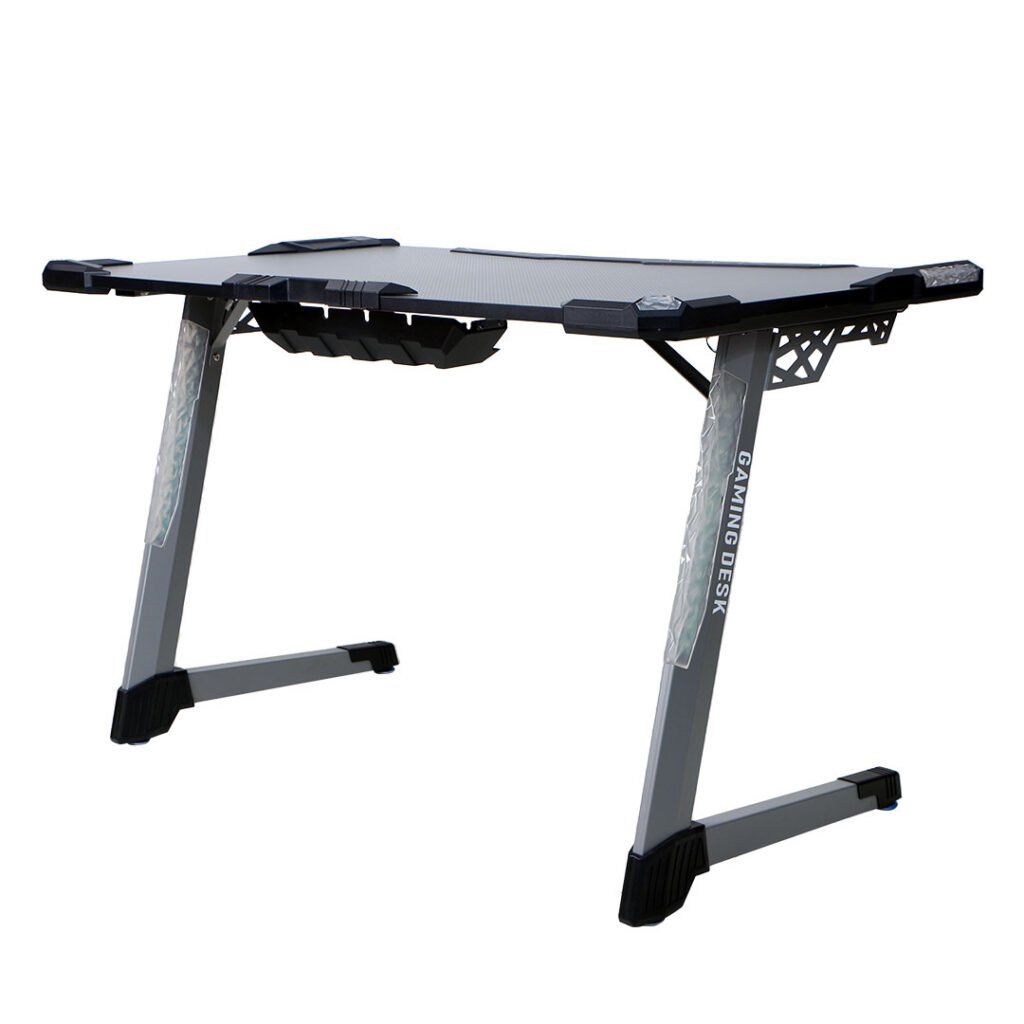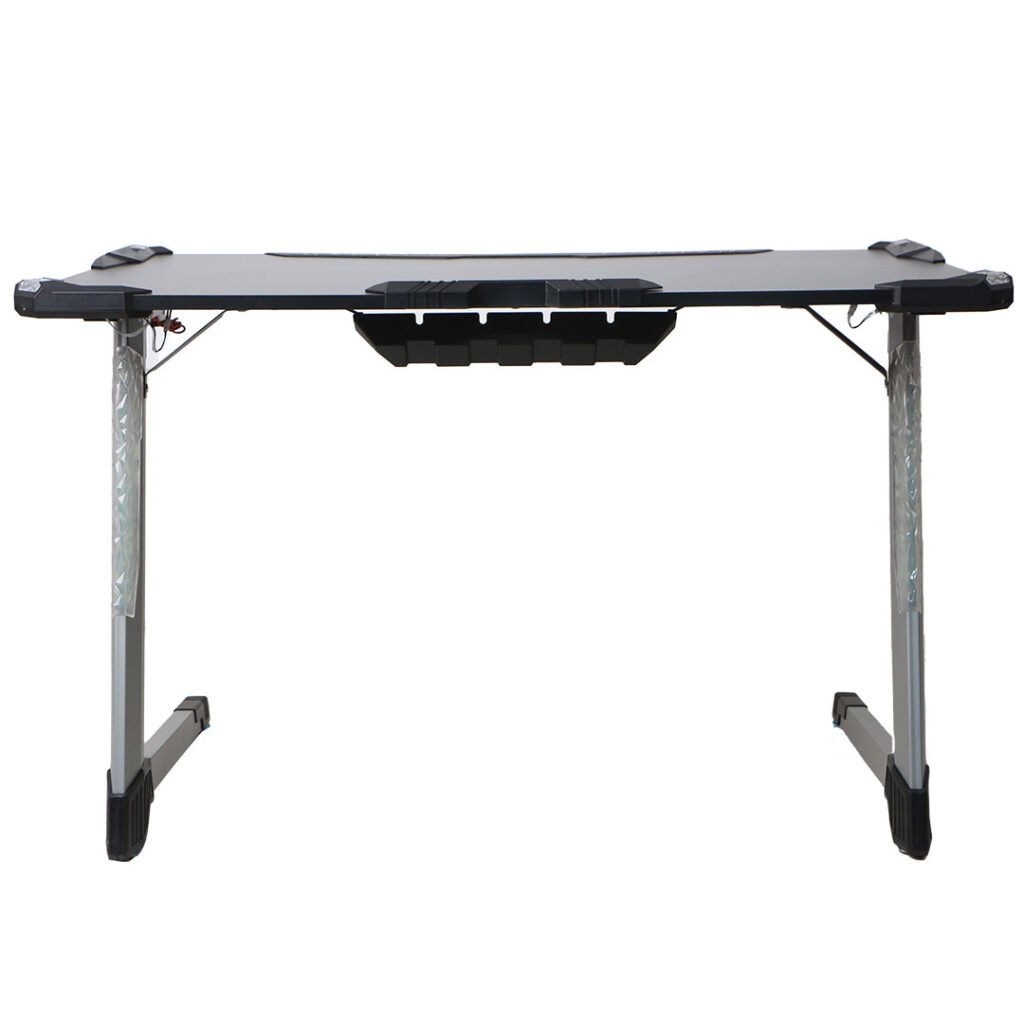 Features:
Diamon Cutting Pattern RGB Light: The desk features an RGB lighting system with a distinctive diamond-cutting pattern, adding a visually appealing and modern touch to your gaming setup.
120cm Width Playing Space: Width desktop, this desk provides ample space for your gaming gear and accessories, offering a comfortable gaming experience.
Fancy Color RGB Light: The desk includes eight different modes of fancy color RGB lighting, allowing you to customize the lighting to create an attractive gaming environment.
TECHNICAL DATA FOR OEM ODM
Height Adjustable: Not applicable (N/A), meaning the desk's height is not adjustable.
RGB: Yes, the desk includes RGB lighting.
Desk Top Certification: The desk top is certified as E1, indicating it meets specific standards for low formaldehyde emissions.
Desk Top Width: The desktop width is 120cm.
Desk Top Texture: The desktop features a carbon fiber texture, which is both stylish and durable.
Desk Leg Material: The desk legs are made of 1.5mm thickness steel.
Desk Leg Finish: The desk legs are finished with a powder coating for durability.
Product Size: The desk's dimensions are 1226mm x 726mm x 750-770mm (length x width x height range).
Packaging: Each desk is packaged individually in one carton.
Weight Per Unit: The weight of each desk is 21.7 kilograms.
US HTS Code: The U.S. Harmonized System (HTS) code for this product is 9403.91.00.90.
Export Carton Dimensions: The dimensions of the export carton are 123.0cm x 73.0cm x 12.5cm.
Export Carton Weight: The weight of the export carton is 26.5 kilograms.
As manufacturer, Foshan Unique Furniture offers a complete OEM ODM service solutions.
Quick and easy to install. This product was developed for home and office use, and it was tested to support you all day long. With durability, safety and sustainability.
Wipe clean with a mild soapy solution.
Wipe dry with a clean cloth.